Johor Baru businesses await revival after Causeway reopens, Singapore visitors not returning fast yet
SINGAPORE — From his home in Johor Baru, Mr Joseph Bangura felt a surge of renewed hope as he watched the Causeway bridge light up and people wasting no time to cross it to get to Malaysia after midnight on Friday (April 1).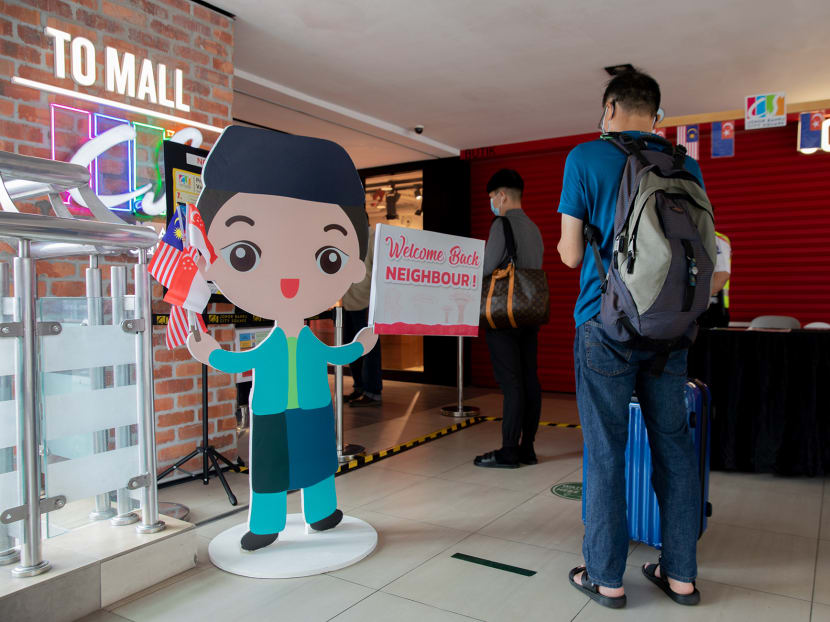 Businesses around the checkpoint in Johor near the Causeway are hopeful sales will pick up
Land borders linking Singapore and Malaysia were fully reopened for vaccinated travellers from April 1
One cafe said more than 90 per cent of its customers were from Singapore
Not many Singaporeans were spotted in the area between 7am and 3pm by TODAY
Most who were there made impromptu trips to pump petrol or to eat
JOHOR BARU — From his home in Johor Baru, Mr Joseph Bangura felt a surge of renewed hope as he watched the Causeway bridge light up and people wasting no time to cross it to get to Malaysia after midnight on Friday (April 1).
The 34-year-old owner of Grosvenor Boutique, which sells men's clothes, has been at his wits' end because as breadwinner for his family, his business has been pummelled by Covid-19 and the costs of keeping it afloat have been eating into his family's savings.
"Some days we do not have customers at all but we have to pay rent... my wife and two kids are relying on my shop's earnings so I hope (travellers) will visit Malaysia."
Mr Bangura is Turkish and has lived in Malaysia for 10 years. 
Shopkeepers around Johor Bahru City Square mall who spoke to TODAY on Friday shared similar hopes that the reopening of the two land borders between Singapore and Malaysia will increase human traffic and revive businesses.
Earlier in the day, past midnight, people who have been fully vaccinated against Covid-19 were allowed to travel between the two countries without needing to quarantine or do pre-departure and on-arrival tests.
The Immigration and Checkpoints Authority (ICA) said that as of 5pm, 27,600 people have departed from Singapore's Woodlands and Tuas checkpoints, while 6,100 have arrived.
Although this is a far cry from the 415,000 travellers who used to go through the immigration counters here — based on ICA figures released in January 2020 — shopkeepers hold out hope that people will visit Johor Baru.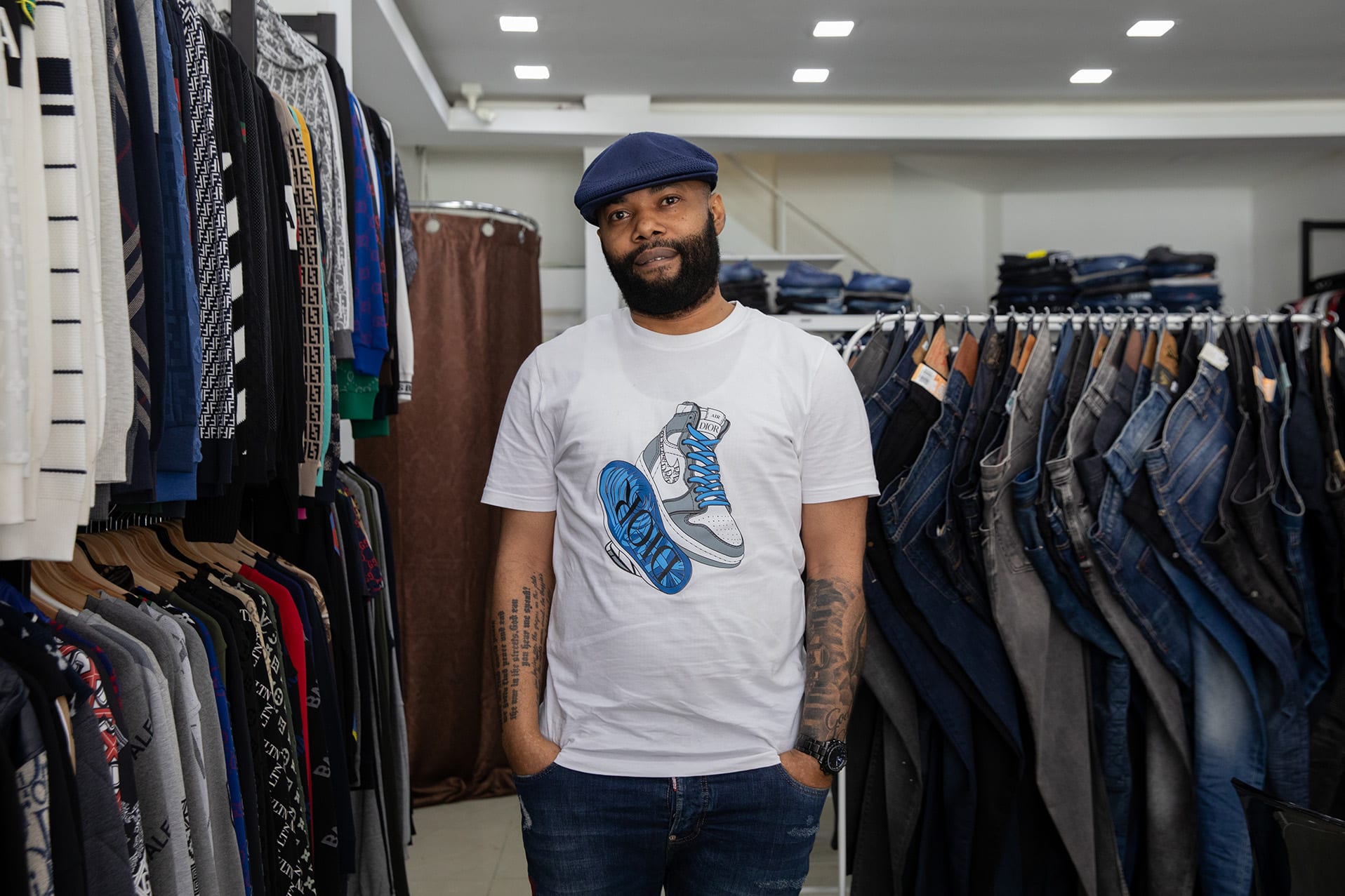 Ms Joyce Lim, purchase manager of distribution company Sunrise that runs a chain of convenient stores, said that the company had to temporarily close some of its convenience stores to cut losses.
"We have four stores within the immigration centre that used to do well because people would commute between the two countries," she said in Mandarin.
"But with the movement control order, business dropped 95 per cent."
Anticipating the return of consumers, the firm opened one outlet at the Bangunan Sultan Iskandar immigration centre an hour earlier at 8am.
When TODAY spoke to Ms Lim at 9am, she said that business was "definitely better" than other days.
GIVING BUSINESS SIX MONTHS TO PICK UP
Mr Nick Gan, 26, owner of Umami Softserve, is looking forward to visitors from Singapore to help boost business.
The ice cream shop is located in Johor Bahru City Square, which is opposite the Bangunan Sultan Iskandar immigration centre.
"Especially for this mall, (businesses) have been really heavily affected because most of the shoppers are Singaporeans and people travelling across the border," Mr Gan added.
"Like many malls and businesses around the border, we're really relieved that things are opening up and hope this will be sustained in the long run."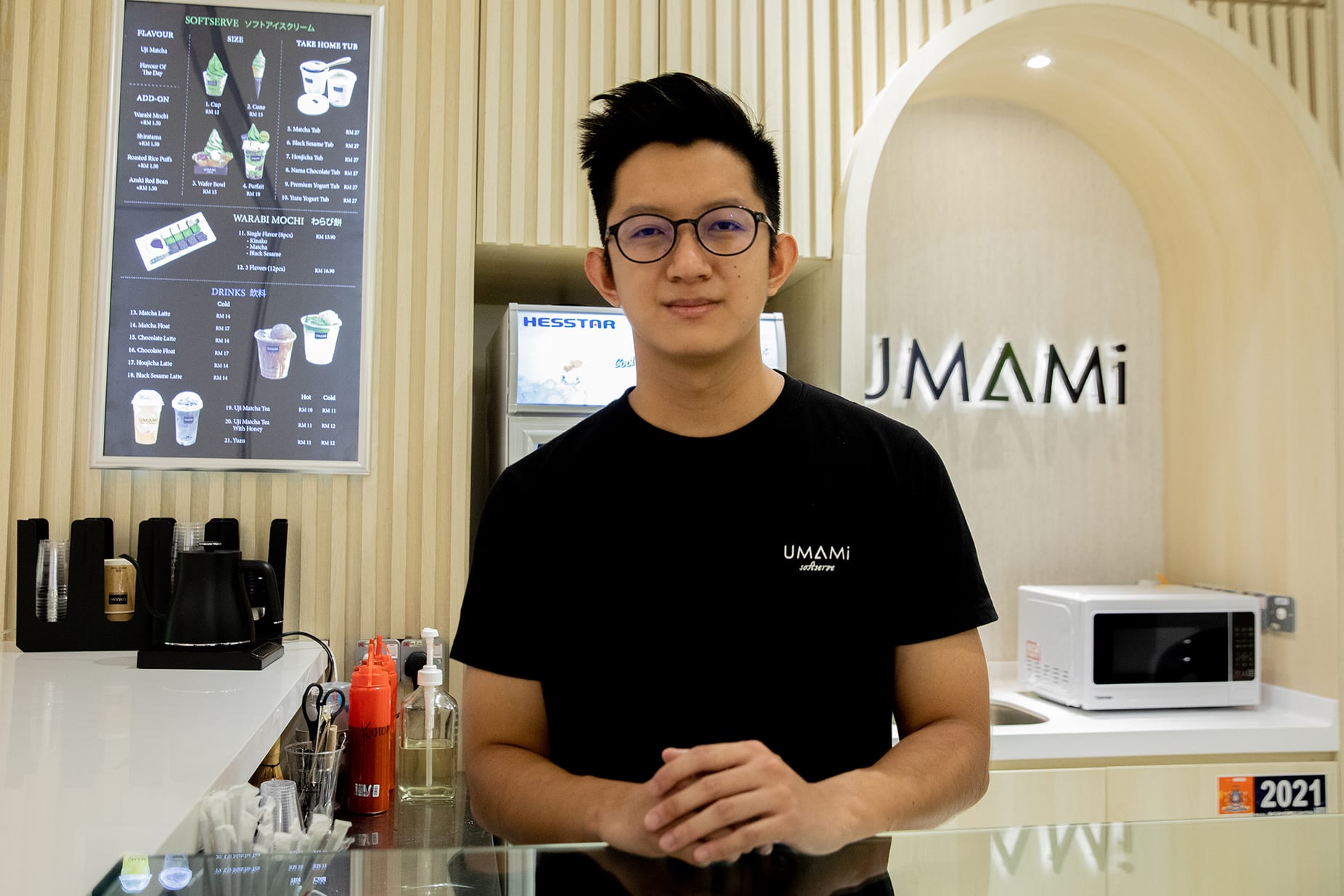 By 3pm, the ice cream store had around 10 customers, about double the usual four to five customers.
Mr Gan added that business would probably pick up over the "coming weeks" since Singaporeans are cautious and the relaxed restrictions are still new to some.
Another entrepreneur Xenos Ng is giving his food-and-beverage businesses "about six months" to pick up for the same reasons.
The Replacement cafe that he opened up in 2017, for instance, saw absolutely no sales when Malaysia went into lockdown in March 2020.
"More than 90 per cent of our customers are Singaporeans, so we lost most of our customers overnight," Mr Ng said.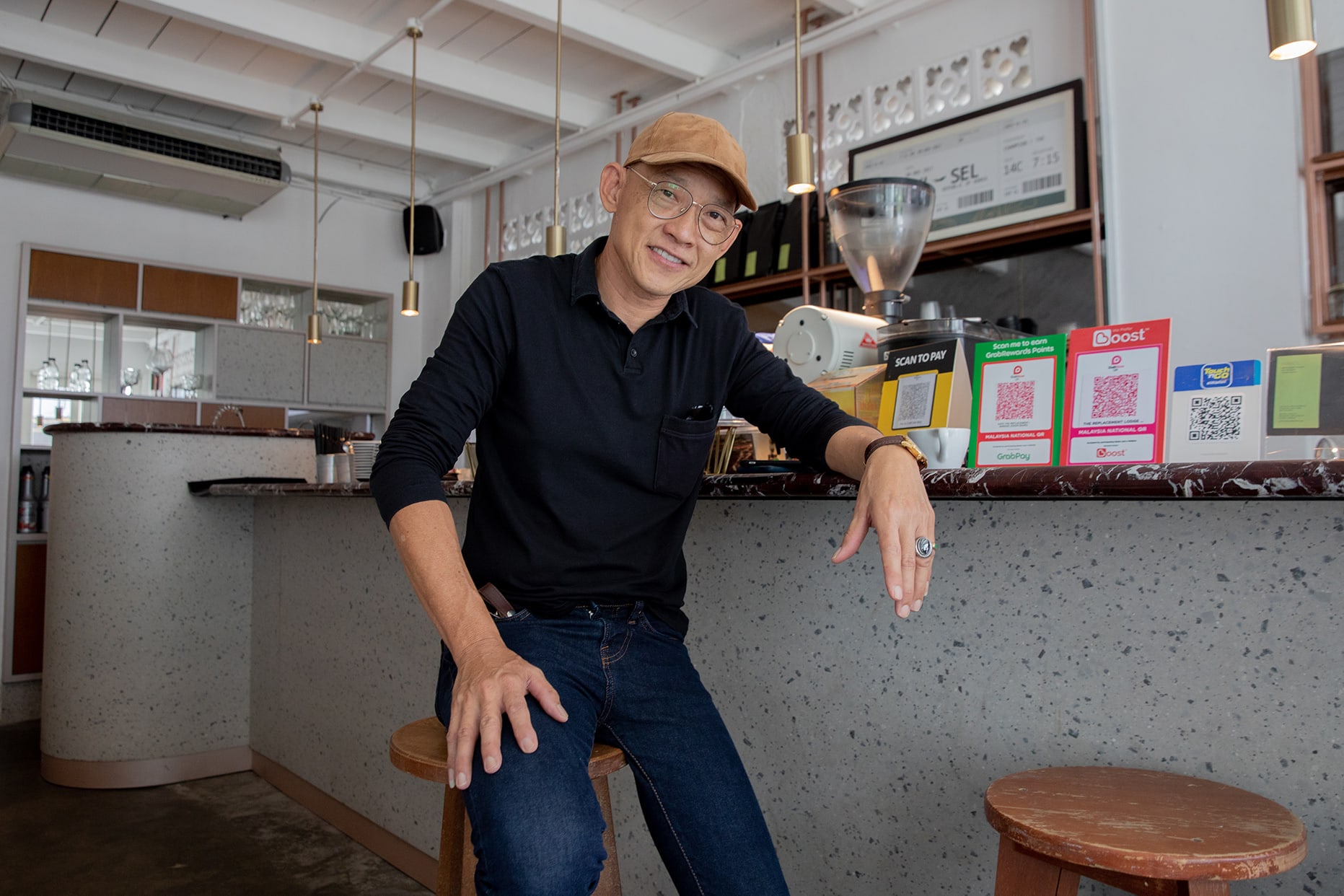 He was able to keep the cafe open by starting two Japanese restaurants that provided take-outs, but sales are still slow compared to pre-pandemic days.
"Slowly, we will go back to normal and hopefully, business will boom again."
WHY THEY MADE A TRIP TO JOHOR
ICA was unable to give the number of Singaporeans who have entered Malaysia via land borders, but TODAY spotted a few in Johor between 7am and 3pm.
One was 71-year-old Grab driver Jack Tan.
At 10am on Friday, he checked the OneMotoring online site for the traffic status of the land crossings and, surprised by the lack of cars, decided to head to Johor Baru at noon.
He crossed the Causeway within half an hour.
"I just wanted to eat, shop, meet my friend and, of course, pump petrol... it's much cheaper here," he said.
For him, Malaysia is a throwback to the "good old laidback days" and he hopes to continue his weekly visits now that the borders have reopened.
"I knew I would be in Johor eventually, so I downloaded the MySejahtera app when the announcement (of the reopening) came out," he said.
As for the rest of his time in Malaysia, he said that he would drive northward. "Maybe to Genting (Highlands), see how it goes."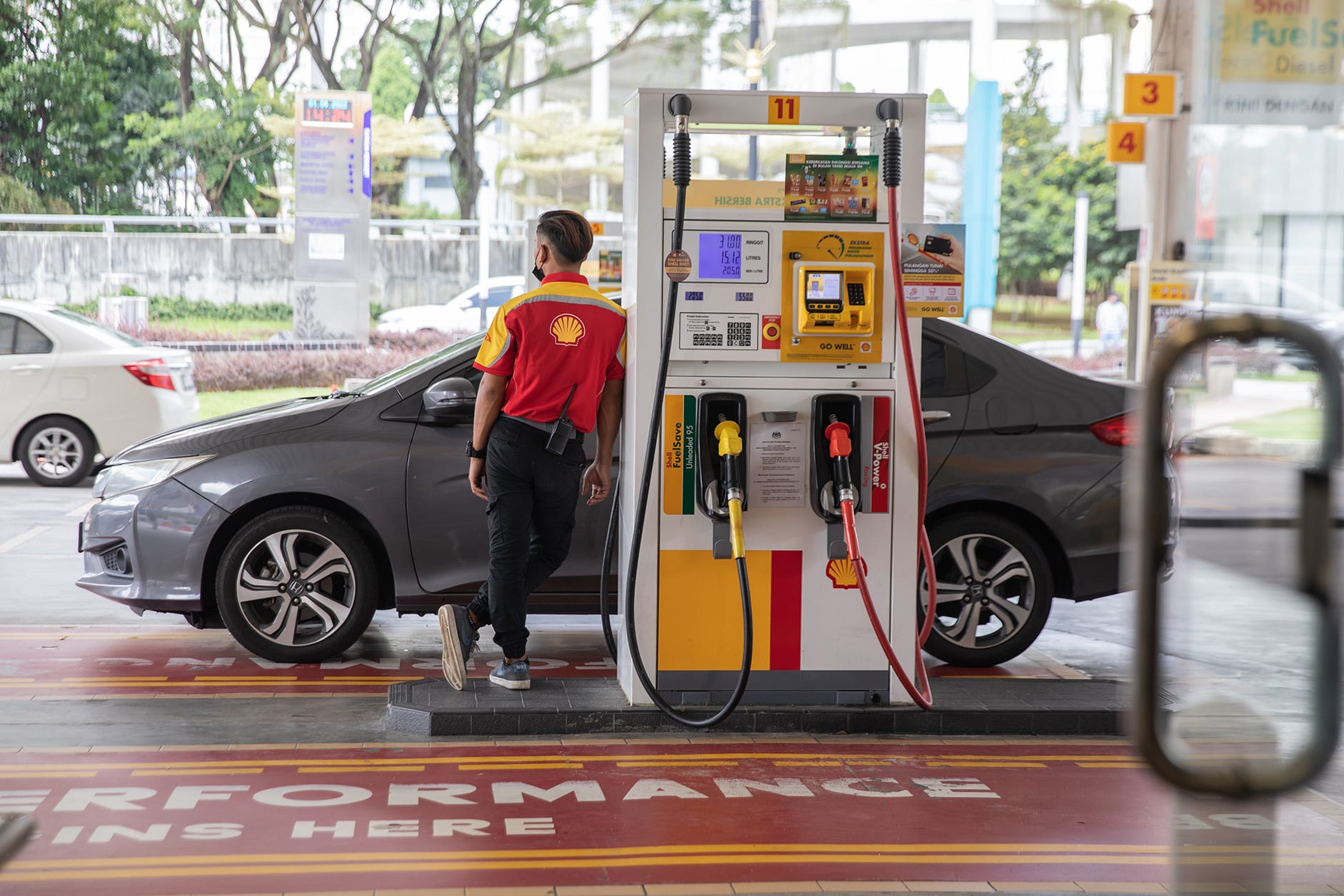 Mr Azlan Razak, 29, was another Singaporean who realised that traffic to Malaysia was light around noon, so he drove his wife and brother across the Causeway for an impromptu visit to fulfil his craving for a Ramly burger while filling up his car's fuel tank.
"It's RM$5 (S$1.60) a litre here, which is much cheaper than the S$3 a litre in Singapore," the process technician said.
"Immigration was smooth, even better than before Covid-19 times. Everything also seems so new now, even the roads are smoother," he added.
As for 66-year-old Bobby Lim, the once-more easy access to Johor Baru meant that he can resume his preferred routine after retirement.
Entering Malaysia at around 9.30am, the retiree plans to stay for 30 days in his landed house in Johor Baru.
"I need to clean up my house," he said. The last time he visited it, was in September last year. "And make sure my car still works since I haven't driven it in months.
"Retiring is much cheaper here, and life is more laidback," he added.