Capping food delivery firms' commission rates for F&B partners may not have best outcomes: Chee Hong Tat
SINGAPORE — Rather than using legislation to put a limit on high commission fees that food delivery companies charge food-and-beverage (F&B) businesses, a better outcome would be to provide alternatives for these F&B partners, Mr Chee Hong Tat said.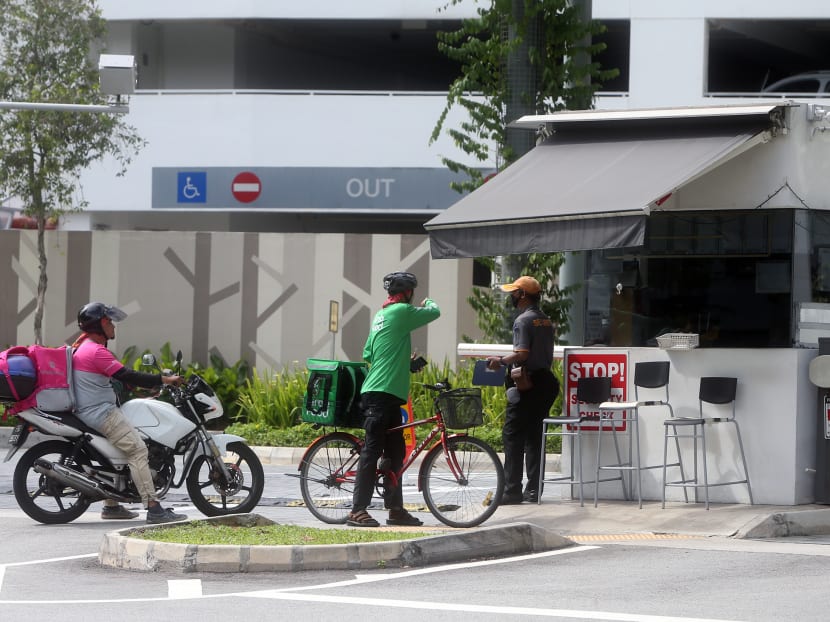 SINGAPORE — Rather than using legislation to put a limit on high commission fees that food delivery companies charge food-and-beverage (F&B) businesses, a better outcome would be to provide alternatives for these F&B partners, Mr Chee Hong Tat said.
The Senior Minister of State for Trade and Industry said in Parliament on Monday (May 4) that the Government focuses on outcomes rather than intention, and there are other choices for F&B businesses and consumers if they do not wish to go through the food delivery companies. 
For example, there are vendors who can help F&B companies set up their own online storefront, with co-funding support from trade agency Enterprise Singapore.
Ground-up initiatives such as the Hawkers United — Dabao 2020 group on social media also help food establishments publicise their products and reach out to consumers.
Mr Chee added that there are trade-offs among the different alternatives, and F&B businesses should weigh the pros and cons of different options before making a decision on which to choose. 
For example, food delivery companies may charge higher commission rates, but they can offer end-to-end services and access to a larger consumer base. 
"This approach will produce a better outcome for all stakeholders compared to capping commission rates through legislation."
Mr Chee was responding to Ms Foo Mee Har, Member of Parliament for West Coast Group Representation Constituency, who asked if legislation can be considered to enable F&B companies to pay lower commissions to food delivery firms. She was referring to the 30 per cent or so commission rate that delivery companies Deliveroo, Foodpanda and GrabFood charge their F&B merchant partners.
Last month, F&B business owners started a petition to campaign for lower commissions, saying that these three delivery firms continue to charge a high rate during the Covid-19 crisis when businesses are struggling to survive.  
Mr Chee said that the availability of alternative options, including the possibility of new competitors entering the market, will serve as a check against excessive commission rates.
Ms Foo then asked if there could be temporary measures to limit the commission rates so that restaurants have "a fighting chance to survive". 
She added that some cities such as San Francisco and Seattle in the United States have passed emergency orders to temporarily cap the rates at 15 per cent for delivery mobile applications.
In reply, Mr Chee said: "When we assess the policy options, it is important that we look at the incentives that these policies will create and the outcomes that they are likely to produce — and not only on the intent of the proposal.
"We may have good (intentions) when we suggest certain policy changes using legislation, but that doesn't mean that good (intentions) alone will produce positive outcomes.
"I think (creating alternative options) is the approach that we would use compared to using legislation." 
SUPPORT FOR F&B BUSINESSES
In recent weeks, online users have joined F&B businesses in criticising food delivery companies for keeping commission rates constant during this period when restaurants are not able to allow dine-ins. The Government had put down this ruling to limit movement and social interaction in order to curb the spread of Covid-19.  
Several posts by online users went viral on Facebook and others called for a boycott of these food delivery companies. 
Mr Chee said that the food delivery companies have explained publicly that their commission rates are "in line" with those charged before the start of the Covid-19 pandemic. This means that the rates have not gone higher.
The companies have also explained that the commission rates are required to cover business costs, including insurance payment for delivery riders, as well as costs to develop and maintain their IT systems and databases.
F&B businesses have been given some support as well. For instance, the food delivery companies have waived commission for self-collection orders and some are charging zero commission in the first month for businesses that are new to the platforms, Mr Chee said. 
Enterprise Singapore has introduced the Food Delivery Booster Package for F&B businesses, which funds 5 per cent of the commissions charged by the three major food delivery companies. For food services businesses that choose to go through approved third-party logistics partners to deliver meals to their customers, the agency will assist them by co-funding 20 per cent of the delivery costs. 
This package has been extended until June 1 in view of the extended circuit breaker to restrict movement of people and business activities that was originally slated to end on Monday.