Lawyer fined S$5,600 for being negligent, thus aiding a cashback scam on a S$2.3m housing loan
SINGAPORE — A conveyancing lawyer was fined S$5,600 on Wednesday (June 10) for failing to do his job to check through and approve documents properly, thereby playing a part in facilitating a housing loan cashback scam.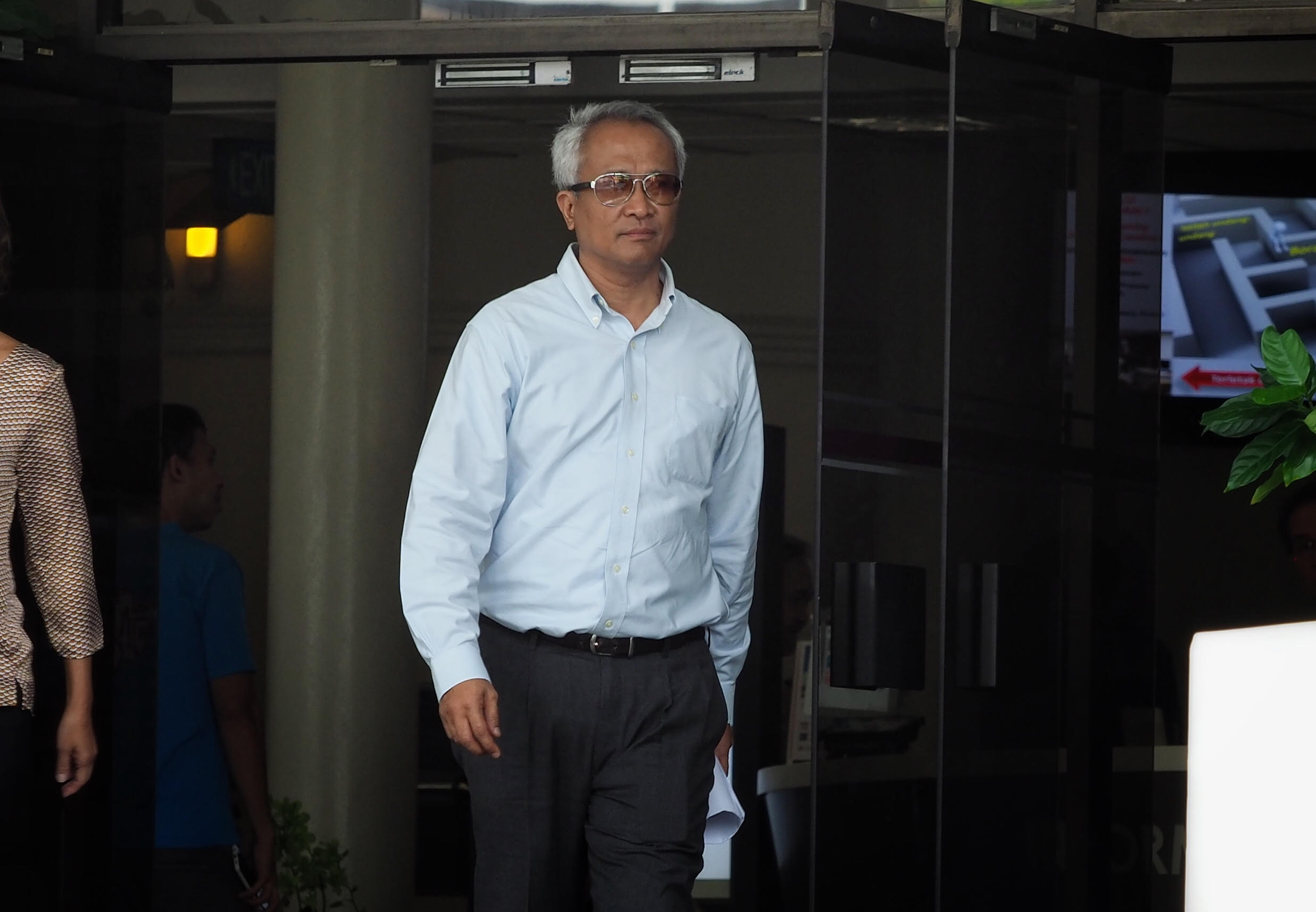 SINGAPORE — A conveyancing lawyer was fined S$5,600 on Wednesday (June 10) for failing to do his job to check through and approve documents properly, thereby playing a part in facilitating a housing loan cashback scam.
Mohammed Lutfi Hussin, 53, pleaded guilty to two charges under the Land Titles Act for falsely certifying two property-related instruments or mortgages.  
These charges were in connection to the purchase of a property at 35 Saraca Terrace off Yio Chu Kang road, with a client that Lutfi had never met in person.
The court heard that at the time of the offences, which took place in 2014, Lutfi was an advocate and solicitor, and the sole director of law firm Lutfi Law Corporation.
THE SCAM
In December last year, 10 people including Lutfi were charged for their roles in four housing loan cashback scams involving more than S$11 million.
These were allegedly for four landed residential properties in Serangoon and the northern region of Singapore such as Woodlands.
Only one other person has been fined so far. The rest have yet to have their cases heard.
Police investigations showed that there were facilitators who would arrange with the sellers and their respective property agents to buy their property at a pre-agreed price, but when applying for bank loans, an inflated price was used instead.
Once the sale has been completed, the sellers would then return to the facilitators any money or "cashback" they had received from the bank loans that was in excess of the pre-agreed price.
The facilitators would also recruit "nominee buyers" and submit forged income documents to the banks to get housing loans.
Court documents issued on Wednesday showed that the scams came to light in March 2015 when the Commercial Affairs Department (CAD) was alerted to six police reports filed by various bank representatives between November 2014 and February 2015.
The police reports stated that forged income documents had been submitted to the banks in support of mortgage loan applications to finance the purchase of four landed private properties.
One of the banks involved, Maybank, said that it had disbursed loans amounting to S$8,518,000 for the purchase of three private landed properties based on the forged income documents.
For one of the properties, the one at 35 Saraca Terrace, Maybank disbursed a loan of S$2,320,000 to a Mohammad Naseeruddin Allamdin on April 7, 2014.
Naseeruddin's fraud was uncovered when he defaulted on the mortgage repayment shortly after the loan was issued.
NEVER MET CLIENT
Investigations found that Naseeruddin had approached Lutfi's law firm to prepare the relevant conveyancing documents and cheques sometime in 2014.
On April 22, 2014, in his capacity as an advocate and solicitor, Lutfi signed as a witness to Naseeruddin's signature on the mortgage.
On the same day, the transfer of ownership for the 35 Saraca Terrace property was completed between Naseeruddin and two other persons.
Lutfi similarly signed a certificate of correctness on this transfer.
However, it was later revealed that Lutfi had never met Naseeruddin at any point.
Lutfi would rely on his secretary to prepare the documents for all conveyancing matters and that he would sign them without examining their contents, assuming that they had been prepared correctly. 
The lawyer became aware that his firm had acted on behalf of Naseeruddin only when he was questioned by CAD officers.
Lutfi had no "reasonable means" to ascertain whether Naseeruddin had the legal capacity to acquire the property and as such, would have no basis to certify the accuracy of the transfer, court documents showed.
In passing his judgement, District Judge Marvin Bay noted that Lutfi was "not complicit in the fraud perpetrated by his client, but had been himself deceived".   
However, a false representation that a lawyer has witnessed the execution of a document "can have severe consequences", especially in conveyancing transactions, he pointed out.
"A solicitor's role is to meet and advise his clients and also to apprise him of all legal consequences," he said.
And there has been a "serious dereliction and abdication" of Lutfi's responsibilities as a solicitor.
It would be a "legitimate expectation" that solicitors will undertake their jobs conscientiously and diligently to ensure that they are not made instruments of fraudulent activity, the judge added.
"This unfortunately did not happen here."
Under the Land Titles Act, anyone found guilty of falsely certifying the correctness of any official document or caveat is liable to a fine of up to S$25,000.