Liberal education should be made available to more students: NMP
SINGAPORE — A liberal education, far from corrupting young minds, aims to cultivate good citizens and should be made available to more students, Nominated Member of Parliament (MP) Walter Theseira told the House on Monday (Oct 7).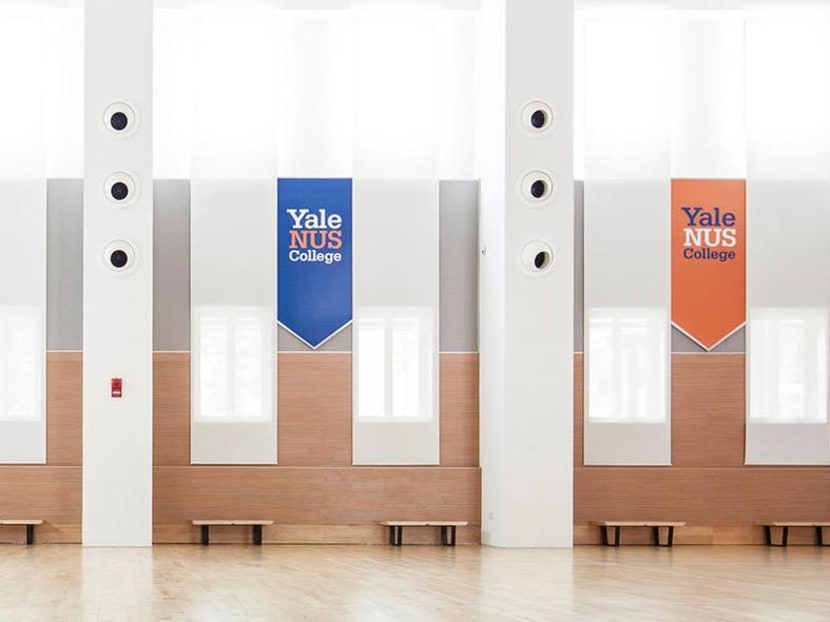 SINGAPORE — A liberal education, far from corrupting young minds, aims to cultivate good citizens and should be made available to more students, Nominated Member of Parliament (NMP) Walter Theseira told the House on Monday (Oct 7).
If students, as a result of a liberal education, discover social injustice and develop a conviction that they have a responsibility to put things right, that is a consequence — not the aim — of a liberal education, the economist from the Singapore University of Social Sciences said.
Associate Professor Theseira made these comments in an adjournment motion, titled A Liberal Education and Corruption of the Youth of Singapore, at the close of Monday's sitting of Parliament.
Speaking after him, fellow NMP Anthea Ong took the matter further, arguing that the Government should re-evaluate its attitudes towards advocacy, activism and dissent. It should "learn to embrace these actions as long as they come from a place of good faith", she said.
DEBUNKING MISPERCEPTIONS OF LIBERAL EDUCATION
Assoc Prof Theseira said that he was concerned about the conclusions drawn by some people over a programme on dissent and protest that was recently called off by the Yale-National University of Singapore (NUS) College.
The programme at the liberal arts and sciences college, titled Dialogue and Dissent in Singapore, was cancelled on Sept 13 — about a fortnight before it was due to start — as it lacked academic rigour and would have put students at legal risk, a report by Yale University found.
Assoc Prof Theseira noted concerns among many Singaporeans about the principles and objectives of a liberal education — which stresses the development of intellectual abilities — and "the risk of such an education being subverted for non-academic ends".
"What is profoundly uncomfortable to many of us is the possibility that students will be taught something that is untrue," he said.
"And if not untrue, then, even worse, something that is an inconvenient truth and that, once equipped with these ideas, they will be incited to put their ideals in action."
But the aims of a liberal education are not as such, he argued.
Rather, it simply aims to cultivate a good human being and citizen, the NMP said. It also teaches them that the truth is to be discovered rather than "imparted by a wise sage", and that no writing, statement or deed should pass without critical questioning.
"If, as a result of education, the student discovers that some social injustice exists and develops conviction that they have a responsibility to set it right, then that is a consequence — but not the aim — of a liberal education," Assoc Prof Theseira said.
He pointed to initiatives such as the Cassia Resettlement Team, a youth-led group co-founded by Yale-NUS College student Lim Jingzhou that supports resettled elderly and vulnerable residents through house visits, for example.
Many other student activists toil unseen as well.
"We should critically question the false dichotomy separating the activist from the volunteer, where we often treat the former with suspicion while showering the latter with praise," Assoc Prof Theseira said.
"Both are the result of putting values into action."
Turning to the role of academics, he said his concern was that it would become difficult for them to examine and teach contentious topics, "because the standards must always be exacting, perfect, lest one is accused of subversion, flawed scholarship or activist motivations".
And if the belief is that a liberal education benefits active citizenship, it should be made available to more students, he said.
While nearly all programmes in autonomous universities have core-curriculum components that expose students to critical thinking, reading and writing, Assoc Prof Theseira said that the most comprehensive elements of a liberal education are still reserved for the elite, such as the NUS' University Scholars Programme and the Yale-NUS College, which are highly selective.
Responding to his points, Associate Professor Muhammad Faishal Ibrahim, Senior Parliamentary Secretary for Education, agreed that universities should be spaces where different ideas and perspectives are explored objectively and debated rigorously.
Critical thinking, he said, is an essential skill that is the foundation of any programme of high academic standards and is "not limited to a liberal-arts education".
He said that the Government would work with the universities to see how their core-curriculum components that develop critical thinking can be enhanced. He acknowledged, though, that these universities are constrained by factors such as limited curriculum time.
Assoc Prof Faishal reiterated that Singapore-based universities must operate within the country's laws, and recognise its social and cultural contexts.
But he gave the assurance that academics should not be "overly concerned" about academic freedom when it comes to the Yale-NUS College controversy.
MINDSET SHIFT ON ACTIVISM NEEDED
NMP Anthea Ong argued that the narrative must move beyond "activists as troublemakers".
Everyone from advocates, critics and dissenters to intellectuals, writers and ordinary citizens contribute their own experiences, and are an important and untapped resource in Singapore's model of governance, she said.
Expressing the views of younger Singaporeans, Ms Ong — whose speech was drafted by young activists and advocates — urged the Government to review how it engages youth, activists and dissenters.
She noted its "lukewarm" response to the organisers of the Singapore Climate Rally held in Hong Lim Park on Sept 21.
While they made calls to take urgent action to tackle climate change, the Government's only response was to commend them, she said. "Our young citizens are concerned about the asymmetry between youths who work tediously to engage the Government, and the Government's perfunctory and lukewarm response."
To deal with this asymmetry, youth must know their voices are heard. This entails involving them in policymaking, she said.
In response, Ms Sim Ann, Senior Minister of State for Culture, Community and Youth, said that young people who wish to shape Singapore's future should have avenues to do so.
She said that the Ministry of Culture, Community and Youth has been talking to youth to understand their views, aspirations and needs. For example, Youth Conversations, an initiative begun last year, has heard from more than 8,000 young people on topics they care most about, including social inequality and mental health.
But the Government wants to help the young to go beyond talking about the causes that matter to them and to translate their ideas into action, whether by themselves, or joining hands with others or the Government.
In this regard, she said that the SG Youth Action Plan, a platform for youth to express ideas and create change, is aimed at supporting young people in devising robust policy ideas and projects.
Youth leaders also engage directly with the Government on policy issues such as sustainability, Ms Sim said.
CORRECTION: A previous version of this article erroneously referred to the Cassia Resettlement Team as a student initiative. It is a non-profit organisation comprising members of various ages and from different walks of life.