NSF's suicide highlights need for trained mental health workers in all SCDF camps: State Coroner
SINGAPORE — A coroner who conducted an inquiry into the suicide of 18-year-old Muhammad Ahad Lone two months after his national service (NS) enlistment has recommended the appointment of trained mental health professionals to all Singapore Civil Defence Force (SCDF) camps.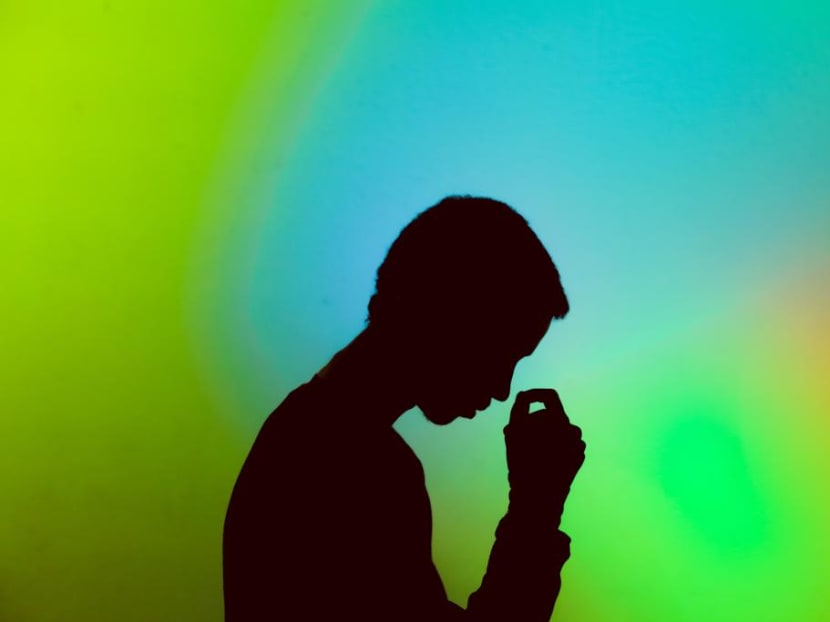 SINGAPORE — A coroner who conducted an inquiry into the suicide of 18-year-old Muhammad Ahad Lone two months after his national service (NS) enlistment has recommended the appointment of trained mental health professionals to all Singapore Civil Defence Force (SCDF) camps.
The 29-page coroner's findings, released to the media on Wednesday (Nov 20), identified this as an inadequacy in the SCDF's structure and protocol in dealing with recruits who face mental health issues.
Nine days before the Pakistan-born Singaporean citizen with no family here jumped from his rented flat on April 7, 2018, an Institute of Mental Health (IMH) psychiatrist had recommended that he be referred to SCDF's counsellor and its psychological care centre.
But counsellors at SCDF are in fact "orientation officers" with no formal training in counselling, and there is no dedicated psychological care centre within SCDF, only a behavioural sciences unit located at the SCDF headquarters, State Coroner Kamala Ponnampalam pointed out.
"It is recommended that the SCDF undertakes a review of its structure and protocols, and implements evidence-based measures, including, but not limited to, the appointment of trained mental health professionals to each SCDF camp," the coroner stated.
"Mental health literacy is generally not intuitive. It is a learnt skill. Often, good intentions alone are not sufficient to support those in crisis. They require support and intervention from trained professionals," she added.
The full findings of Coroner Kamala's inquiry were released two months after she pronounced that Ahad's fall from his rented flat was a "deliberate act of suicide".
Ahad studied here for a few years during his formative years as his father worked for a shipping company in Singapore. He obtained Singapore citizenship in 2009, but returned to Pakistan with his family in 2012. He returned to Singapore alone on Feb 6, 2018 to fulfil his NS obligations, but he felt lonely, had no close friends and had trouble sleeping.
When training began, he was on medical leave most of the time with various ailments, certified medically unfit for duty on repeated occasions in February and March 2018.
'GOOD INTENTIONS NOT ENOUGH' TO SUPPORT RECRUITS IN CRISIS
The court heard that Ahad had confided in his platoon commander, Lieutenant Muhammad Amirza Mohd Zulfin, that he had no friends in Singapore, was unable to adapt to Singapore's weather, and felt lonely and homesick. However, when Lieutenant Amirza asked if he wished to be referred to SCDF counsellors, Ahad declined.
While Ahad's case demonstrated that some commanders at SCDF's National Service Training Institute regularly give up their personal time to build rapport with recruits and identify vulnerable groups for closer monitoring, it is not enough, Coroner Kamala said.
"Not all recruits may exhibit overt evidence of distress or affective disorders like depression. It would take a trained professional to identify and diagnose the condition, as was seen in Ahad's case," she said.
ADJUSTMENT DISORDER, NO EVIDENCE OF BULLYING
The inquiry into Ahad's death was launched amid lingering suspicions that he could have been bullied, among other concerns, as a forensic examination of his laptop revealed that he had conducted searches on words including "bully", "stress" and "scream".
But the state coroner said there was no evidence to suggest that Ahad was bullied at camp, while his stressors were found to be related to camp. He had been diagnosed with adjustment disorder with depressed mood.
Ahad was pronounced dead at 1.36pm on April 7, 2018, after being found at the foot of an apartment block in Pine Grove in Clementi, where he stayed in a rented room on days that he could book out. It happened a day after he had been punished with a one-night confinement for booking into camp 50 minutes late.
About 90 minutes before he jumped, he had called his mother, Madam Saima Lone, telling her that someone from his camp would be contacting her as they intend to lodge a complaint against him. But when she asked what he had done, he did not elaborate.
MOTHER NOT INFORMED OF IMH EMERGENCY VISIT
During the inquiry, it was revealed that SCDF did not notify Madam Lone of Ahad's condition during NS, and that he was taken to IMH's emergency room by an ambulance on March 29, 2018 suffering from low mood with suicide ideation.
Ahad was referred to IMH that day as a doctor attached to the Civil Defence Academy Medical Centre, Dr Joshua Teng, who had seen him at least thrice, had assessed that his symptoms satisfied five out of nine criteria for a diagnosis of depression.
Ahad — who received a restriction of his medical certificate (MC) privileges two days before seeing him — had told Dr Teng that he had suffered two months of poor sleep, poor appetite and symptoms amounting to psychomotor retardation, which involves a slowing down of thought and a reduction in a person's physical movements. He also told him of his thoughts of cutting his wrist.
At IMH, Ahad was accompanied by a family friend, Mr Ravi Kumar, when he consulted Dr Zheng Shushan. He told Dr Zheng that he did not want to serve NS as he had already been accepted by three to four universities at the point of his enlistment.
When questioned on his suicidal thoughts, Ahad had told Dr Zheng that he had not made any concrete suicidal plans as he had very clear hopes to study economics and finance at an Ivy League university and was very close to his family, particularly his mother.
But he did say that he was unable to cope with physical NS training as he was a "more sedentary" person, admitting that he was taking MCs so that he could be excused from his duties.
Ahad also expressed worries that his superiors might initiate charges against him for being absent without official leave. He did not report to camp on March 25 and showed up only at about 10pm on March 26, and Lieutenant Amirza had informed him that he could be charged since he was unable to produce an MC to support his absence.
On the failure to contact Ahad's family, the coroner found that Ahad did not fill in the contact details for his next-of-kin in the SCDF's NS personnel administration system, and the lapse was not picked up.
When being sent to IMH, Ahad was told to call his next-of-kin, and he chose to contact Mr Ravi who testified that he did not alert Ahad's parents about the trip to IMH as he assumed that SCDF officers would be informing them.
Such processes had been strengthened following Ahad's death, according to Colonel Kadir Maideen Mohamed, who also testified. Now, all incomplete next-of-kin fields within the system will be identified by 2pm on enlistment day, and recruits have until about 8pm to 9pm on the same day to provide the updates. They will also be made to contact their next-of-kin at that time.
Also, recruits who declare that they have no next-of-kin here would need to meet the head of Basic Rescue Training Centre on enlistment day. The centre head will then try to get to know all the recruits and offer help with out-of-camp accommodation or financial matters, Colonel Kadir said.
The colonel, however, pointed out that there are no protocols for the next-of-kin to be informed of any excessive medical leave taken by the recruit.
TODAY has sought comment on the coroner's findings and recommendations from the Ministry of Home Affairs.
If you or someone you know is seeking help for mental health-related issues, here are some helplines:
Samaritans of Singapore (24-hour hotline): 1800-221-4444

Community Health Assessment Team: 6493 6500/01 or click on the webchat icon at chat.mentalhealth.sg

Singapore Association for Mental Health helpline: 1800-283-7019