Luxury goods scam: 2 men to plead guilty to helping couple flee Singapore
SINGAPORE — Two men who allegedly helped a couple flee Singapore last month while they were under investigation for a luxury goods scam said on Friday (Aug 5) that they intend to plead guilty to their charges.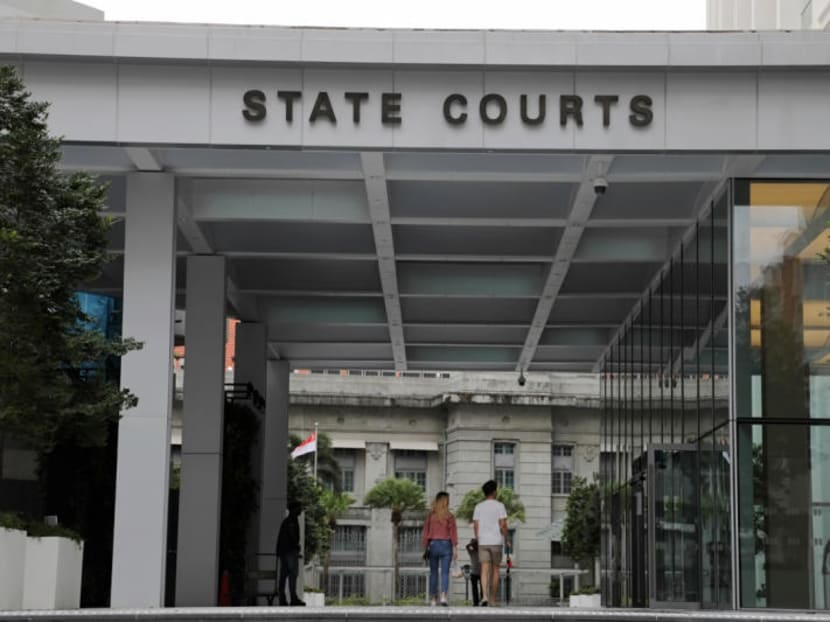 SINGAPORE — Two men who allegedly helped a couple to flee Singapore last month said on Friday (Aug 5) that they intend to plead guilty to their charges.
The couple they were helping had purportedly been involved in a multimillion-dollar luxury goods scam.
Mohamad Fazli Abdul Rahman, 38, a Malaysian, was charged last Saturday with conspiring with lorry driver Mohamed Alias to arrange for Singaporean Pi Jiapeng to be smuggled out of Singapore in the container compartment of a Malaysian registered lorry.
Fazli now faces two charges in total, after he was handed another charge on Friday with helping Pi's wife, Thai national Pansuk Siriwipa, to leave Singapore in the same way.
Alias, 40, was earlier charged with two counts of helping the couple flee Singapore.
Fazli and Alias both appeared in court on Friday via a video-link from their place of remand.
A prosecutor told the court that Alias might face another Penal Code charge for harbouring an offender. 
The prosecutor asked for a two-week adjournment to take instructions from the Attorney-General's Chambers and for the prosecution to confirm and finalise its position.
No bail was granted by District Judge Lorraine Ho because of the high risk that Fazli and Alias may flee the country and avoid prosecution.
Both their cases will be heard again on Aug 17. 
The couple, who fled in early July, are still at large. Pi and Pansuk were said to have cheated victims who made advance payments for millions of dollars in luxury watches and bags. 
Pi was arrested on June 27. He had his passport impounded and was released on bail the next day, pending the completion of investigations.
Pansuk was assisting the police with investigations and surrendered her passport to officers on June 30. 
Both later could not be contacted.
Arrest warrants and Interpol red notices have been issued against them, after at least 180 police reports involving two companies, Tradenation and Tradeluxury, were made from June.
The Singapore police have also appealed to the public for information on the missing couple.
Interpol said that Pi was born in Fujian, China, while Pansuk is from Roi Et, a province in central north-eastern Thailand. The agency added that Pansuk is 1.64m tall.
Under the Immigration Act, a person who abets anyone to leave Singapore illegally faces at least six months' and up to two years' jail and may also be fined up to S$6,000.
Any abetment of offences in Singapore, even if committed outside the country, is punishable under the law here.