Luxury home sales rose 10-fold in March: Most buyers Singaporeans but foreigners picked up trophy homes
SINGAPORE — Demand for luxury homes rose sharply in March, based on data released by the Urban Redevelopment Authority (URA), suggesting that the ultra-rich are back with a vengeance following a long hiatus caused by the pandemic.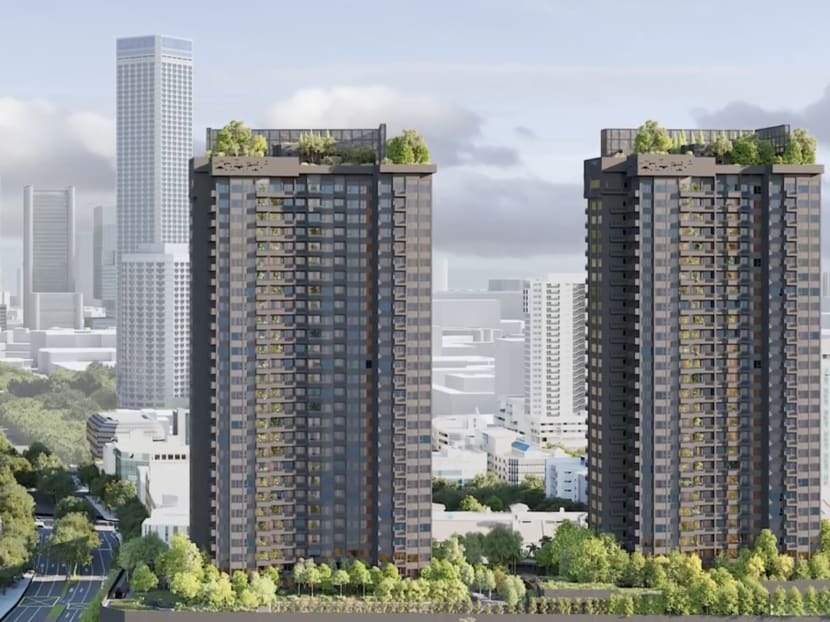 There were around 10 times more luxury private homes in prime districts sold in March than in February 2021
In all, private homes sold in March was the highest since November 2013
Analysts said Singaporeans made up the bulk of the purchases
However, foreign buyers are snapping up the most expensive condos
The trend is likely to continue over the next few months
SINGAPORE — Demand for luxury homes rose sharply in March, based on data released by the Urban Redevelopment Authority (URA), suggesting that the ultra-rich are back with a vengeance following a long hiatus caused by the pandemic.
For private property in general, it was also the highest sales recorded in a month in the past four years.
The developers' monthly sales data released on Thursday (April 15) showed that a total of 546 luxury homes in prime districts were sold last month — up nine times from the 58 units transacted in the core central region of Singapore in February this year and more than 10 times from the 45 sold when compared with March last year. 
Last month's sales of luxury homes was the highest since November 2013, when 668 units at premium locations in central Singapore were sold. 
There were 16 new homes transacted above S$5 million last month, two of which were sold above S$10 million. 
Topping the chart was a penthouse unit at the 99-year leasehold Midtown Modern condominium project near Bugis MRT Station, which sold for S$14.8 million, or a staggering S$4,213 per square foot (psf).
The other was a unit at the freehold Meyerhouse condo in East Coast that was sold for S$13.9 million, or S$2,450 psf. 
Both were bought by foreign buyers, property experts said.
Condo sales were also brisk across the whole of Singapore. A total of 1,296 units were sold in March, which was around double of the 645 units sold in February and the 660 units sold in March last year.
Analysts said that the strong rebound of luxury homes could be attributed to the 558-unit Midtown Modern luxury project, a development by GuocoLand, which was launched in the second half of March. The 368 units sold in March accounted for nearly a third of all private home sales last month.
Mr Leonard Tay, head of research at real estate consultancy Knight Frank Singapore, said that there had been a dearth of new launches of luxury homes in the past year, and pandemic measures that restricted the entry of foreign investors had also dampened sales in this top-tier segment.
With the buoyant March numbers, it could be an indication that wealthy foreigners are returning to Singapore.
Referring to Knight Frank's Wealth Report 2021, Mr Tay said that the number of ultra-high-net-worth-individuals (UHNWIs) in Singapore grew by 10.2 per cent last year from 2019, despite the pandemic-led recession. These are people with a US$30 million (S$40 million) net worth inclusive of their primary residence.
"It was observed that both foreign and local home buyers were looking to penthouses or units with more than 3,000 square feet," Mr Tay said.
"With the limited availability of newly launched penthouses in previous months, penthouses in the resale market were sought after by these UHNWIs who place greater priority on quality and living spaces."
Mr Lee Sze Teck, director of research at real estate firm Huttons Asia, said that Singapore citizens still made up the bulk of the transactions.
Giving a further breakdown of the March sales figures, he said that of the 1,296 private homes sold, 82.2 per cent were bought by Singaporeans, 13.4 per cent by Singapore permanent residents, and 4.3 per cent by foreigners. 
"Of the properties priced S$5 million and above, there were 10 purchases by Singaporeans. In contrast, there were only two purchases by foreigners. This is another illustration of the ample liquidity among Singaporeans in recent years," he added.
Ms Christine Sun, senior vice-president of research and analytics at property firm OrangeTee & Tie, said that the trend in Singapore is similar to that seen elsewhere. 
Demand for properties around the world have heated up because people are anticipating a stronger economic recovery and prices possibly rising higher this year, she explained.
"Many owner-occupiers have taken advantage of the low interest rates to upgrade their dwellings, while the super-rich have been snapping up luxury properties worldwide," Ms Sun said.
She noted that URA's data showed there was a 66.7 per cent increase in the number of foreigners who bought non-landed homes in March than in February. 
The number of private home purchases by Singapore permanent residents also rose by 98.9 per cent over the same period, she added.
LUXURY HOME SALES MAY RISE FURTHER
With more luxury homes slated to be launched in the coming months, Ms Sun of OrangeTee & Tie predicted that the sales of these top-tier homes could rise further.
"Singapore will continue to be one of the hot favourites among well-heeled investors and wealthy overseas buyers for trophy properties. Backed by the prospects of further price growth and a better leasing environment, foreign demand is expected to return gradually."
She pointed to how developer Swire Properties managed to sell all 20 units of its completed freehold ultra-luxury condo, Eden, for S$293 million to a single buyer. The deal is expected to be completed in May. 
There was also keen interest in the launch weekend of the 99-year leasehold Irwell Hill Residences at the River Valley prime district earlier this week, when buyers snapped up more than 50 per cent of the units.
The developer, CDL, had said that a four-bedroom penthouse was sold for more than S$9 million, or S$4,123 psf.
Mr Nicholas Mak, head of research and consultancy at ERA Realty, noted that around 19 new housing projects could be released by developers over the next few months.
Nearly half of these developments are located in the core central region, where foreign buyers are needed to give the sales in these projects an extra boost, he said.
Mr Tay from Knight Frank said that the UHNWIs will have more choices when hunting for new units with large sizes.  
With buyers optimistic about a recovering economy, and assuming that no new measures are announced or there is no unexpected resurgence of coronavirus infections in the community that could unhinge demand, there is every chance that the primary market would chalk up around 10,000 new sales this year, Mr Tay said.
There were 10,024 private homes sold in the whole of last year, and 9,912 units sold in 2019.
Mr Mak from ERA Realty said that there were already 3,574 private homes sold in the first quarter of this year.
This surpassed the pre-pandemic levels of 2,476 units for each quarter on average in 2019 by 44.2 per cent.
This was also higher than the 3,517 units sold in the third quarter of 2020, which was already the top quarter in 2020 that was driven by the pent-up demand caused by the circuit breaker last April and May when there was a partial lockdown, he said.
"Developers outdid themselves this year so far by selling even more units than the third quarter of 2020," Mr Mak said.
Ms Tricia Song, head of research for Singapore with real estate consultancy Colliers, expects private home prices to rise by 5 per cent this year, in tandem with the growth of the economy.
"Going forward, with a brighter economic outlook in 2021, the positive momentum of the sales and price index could still continue into 2021. However, the spectre of more property curbs — should prices outpace economic fundamentals — is likely to temper that momentum," she said.