With Malaysian ringgit at record low against Singdollar, who benefits and who loses out?
SINGAPORE — When Mr Hasan Abdul Rahman saw the news on Thursday (May 25) that the Malaysian ringgit dived to a record low of 3.41 against the Singapore dollar, he was elated.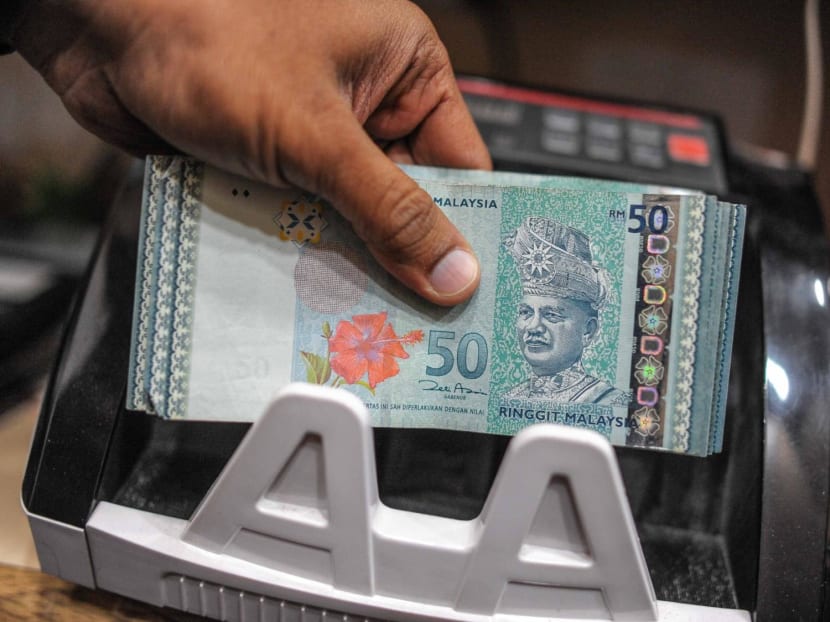 The Malaysian ringgit slumped to a record low of 3.41 against the Singapore dollar
Singapore business owners who import goods from Malaysia at a cheaper rate are getting the advantage
However, Malaysians who visit Singapore regularly stand to lose out because the cost is higher for trips 
Money changers said that there has been an increase in customers selling Singapore dollars for Malaysian ringgit
SINGAPORE — When Mr Hasan Abdul Rahman saw the news on Thursday (May 25) that the Malaysian ringgit dived to a record low of 3.41 against the Singapore dollar, he was elated. 
Not because he could enjoy a relatively cheaper holiday across the Causeway, but because it would be good for his halal food business.
Mr Hasan, 33, who is the managing director of Pondok Abang, which manufactures halal-certified frozen ready-to-eat dishes, said that about 30 per cent of his goods are imported from Malaysia. 
With the exchange rate, imports from Malaysia will be relatively cheaper now. 
"This is a good thing. It helps us save the money that we need and spend it elsewhere." 
Every dollar saved counts towards his bottom line, given the high inflationary pressures, he added.
"Diesel prices are not down yet, and electrical bills are going up, gas bills are going up," Mr Hasan said, giving examples of the rising costs his firm faces. 
Other than Mr Hasan, Singaporeans who are frequent travellers to Malaysia welcomed the prospects of a cheaper holiday, such as retiree Ng Cher Pheng, 68, who crosses the Causeway once or twice a month to "eat and shop".
However, from his observations, there has also been steady inflation in Malaysia, which means that on balance, the real value of goods and services from Malaysia may not have fallen by as much as its exchange rate suggests. 
"The purchasing power (in Malaysia) is about the same compared to before Covid three years ago, even though the ringgit's value dropped," Mr Ng said. 
"But of course, the fact that the ringgit fell (still) makes it better for us." 
Malaysians, on the other hand, now have to pay more when visiting the island nation.
This is the case for property agent Carrey Chiah, a Malaysian who lives in the capital city Kuala Lumpur. The 52-year-old said that she hardly visited Singapore in the past, but has been travelling here once every three to four months to visit her 24-year-old daughter who started working in Singapore last year.
With the ringgit weakening, her trips to Singapore, which are typically three to four days, could cost "a few hundred ringgit" more, compared to if she had visited during the same time last year when the exchange rate was about RM3.2 to S$1. 
However, she said that it is not a big concern to her, since her stays are short. "I don't spend a lot of money in Singapore." 
She added that "imported inflation" has hit her harder. This stemmed from the ringgit falling relative to other currencies, thus making imports into Malaysia more expensive.
"(Malaysian) manufacturer's products rely on imported materials, so this will indirectly cause the increase of their selling price," she explained. "This has affected us (Malaysians) a lot." 
WHAT MONEY CHANGERS SAY
Some money changers told TODAY that they have seen an increase in customers trading Singapore dollars for a weakened ringgit in order to cash in on the slump.
One of them is Mr Vanchilabbai Sharifdeen Tajdeen, director of VS Exchange at The Arcade shopping centre in Collyer Quay. 
He has seen a 20 to 30 per cent increase in customers seeking to sell Singapore dollars for the ringgit over the past two days. 
Most of the customers sold about S$500 to S$1,500 in Singapore dollars, not to travel to Malaysia and spend it immediately, but to hold for future travels. 
The highest sum by far was from one customer who sold S$5,000. 
He said that the demand for the ringgit was so high that before his shop closed at 6pm on Friday, he had already run out of the currency. 
This fall in value, even though it brings in more sales, may not be a good thing for money changers. 
"When the price of a currency declines sharply, money changers tend to lose out," Mr Tajdeen said.
"The profit margin is very low for some of them when they buy from their supplier (even before the ringgit weakening), so some money changers may incur losses (with this drop)." 
Another money changer, who wanted to be known only as Sheaik, said that the number of customers looking to sell Singapore dollars for the ringgit has remained stable.
He owns the Shafeek Exchange shop along Bencoolen Street.
What he fears is that should ringgit's value continue to fall against the Singapore dollar, then there could be a lower supply of ringgit for money changers here.  
"The sellers (of the ringgit) in Malaysia may not want to send the currency to Singapore, as they are getting back fewer Singapore dollars." 
He has been able to get his ringgit supply the last two days and hopes that this will not change in the next week. 
WHY HAS THE RINGGIT WEAKENED AGAINST THE SINGDOLLAR? 
Economists and foreign exchange experts said that the drop in the ringgit's value against the Singapore dollar is due to two main reasons: The strengthening of the United States dollar and the weakness of China's economy. 
Maybank's chief forex strategist Saktiandi Supaat said that both the Singapore dollar and the Malaysian ringgit have weakened against the US dollar over the past week, but the Singapore dollar has been "more resilient".
Given that Singapore has an exchange rate policy rather than an interest rate policy, there is less pressure in terms of yield differentials on the Singapore dollar compared to the Malaysian ringgit. 
This means that because Singapore focuses more on controlling the value of its currency through the exchange rate, and not so much through interest rates, there is less pressure or urgency for people to choose the Singapore dollar over the Malaysian ringgit if they want to make more money from their investments.
"We see that the Singapore dollar is more resilient in times of currency volatility," Mr Saktiandi said.
He added that the weakness in commodity prices, such as those of palm oil and crude oil, has also affected the sentiments for the ringgit.  
OCBC bank's head of treasury research and strategy Selena Ling said that the "China factor" is another reason for the fall in the ringgit's value against the Singapore dollar. 
One major contributor is the depreciation of the Chinese yuan, alongside the dampening of optimism in China's reopening. 
This is because Malaysia has a large trade exposure to China, so its currency relies heavily on China's economic recovery.