Malaysian transport firms providing illegal services here make Singapore drivers see red
SINGAPORE — Drivers in Malaysia-registered cars are flouting Singapore's laws by providing point-to-point transport services for tourists here.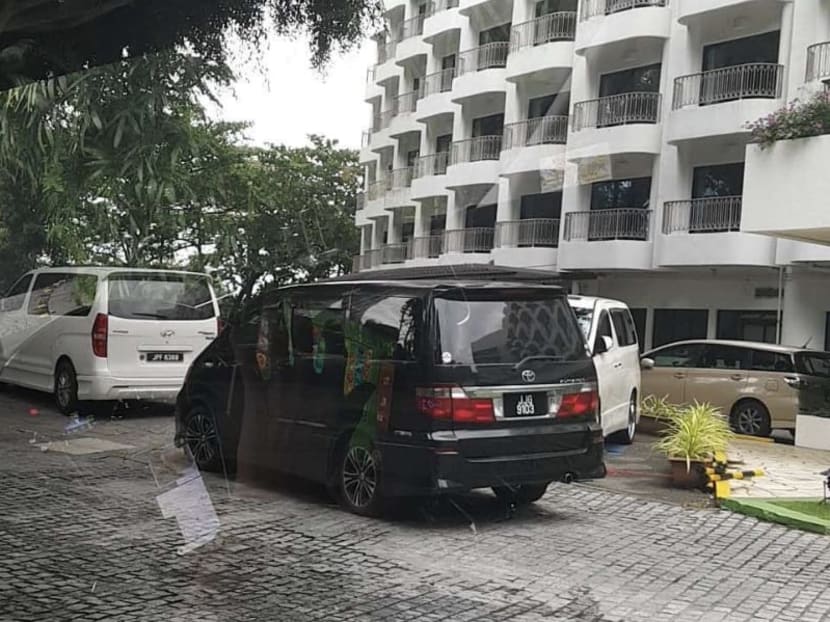 SINGAPORE — Drivers in Malaysia-registered cars are flouting Singapore's laws by providing point-to-point transport services for tourists here.
Under the law, all cars without a Public Service Vehicle Licence — including Malaysia-registered private cars — cannot be used to provide taxi or chauffeured private-hire car services in Singapore.
Singapore drivers offering chauffeured services told TODAY that the problem has been around a long time, but some of them have noticed that more Malaysia-registered cars are muscling in on the Singapore market in the past few months.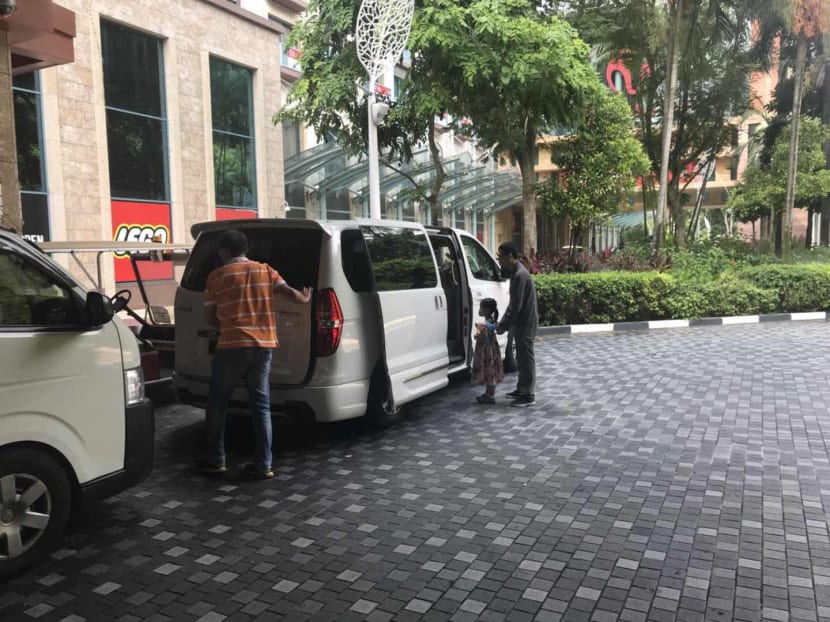 They are typically seen picking up tourists from Changi Airport Terminals 2 and 4, and ferrying them to hotels in the city-centre. They have also been observed shuttling tourists to and from major tourist attractions here, such as Sentosa resort island, Gardens by the Bay and the Buddha Tooth Relic Temple and Museum, the drivers said.
When TODAY contacted Malaysia-based transport companies to enquire about rates for a trip from Changi Airport to a hotel in downtown Singapore, at least five companies — Big World Transport, Ben Travel, 168 Go Heng, Ace Transport and HBC Transport Agency — offered the service.
The cost of a one-way trip for four riders on a seven-seat Malaysia-registered vehicle ranged between S$50 and S$80, they said. One company, 168 Go Heng, said that it would cost S$90 if riders took a Singapore-registered vehicle, which will be S$40 more than a Malaysia-registered one.
By and large, payment is collected after services are rendered, although one firm asked for payment via "banking".
These firms tout their services on social-networking platforms such as Facebook, and mobile applications such as Carousell or their own websites. Many list mobile-phone numbers, so customers may book their services through messaging apps WhatsApp or WeChat, or via SMS (short message service).
They advertise round-the-clock trips to and from Changi Airport and major tourist attractions such as Universal Studios Singapore and Resorts World Sentosa, as well as journeys between Singapore and Malaysia.
When told of the concern that such a service was illegal, a representative of Ben Travel said: "If you are scared, you can book a Singapore car. Never mind."
Responding to the same concern, a representative from HBC Transport Agency showed TODAY proof of the company's Malaysian business registration, adding: "We are a registered company."
When this reporter identified himself and sought official comments, the Ben Travel representative said that his company was registered as a travel firm and has not encountered any problems at Singapore Customs after the necessary company documentation is presented.
"(We do) not go to the Singapore taxi stands (to) take the customer. I just take the customers (through) all the bookings (received by) my travel company… (for) transport," he added.
The HBC Transport Agency representative said that its drivers pick up customers daily and have not faced "any problem". It would be a problem if Malaysian drivers competed with Singapore taxi drivers for riders, he added.
In response to TODAY's queries on Friday (Aug 17), a Land Transport Authority (LTA) spokesperson said all vehicles, including Malaysia-registered cars, cannot be used to provide taxi or chauffeured services in Singapore without a Public Service Vehicle Licence.
Those who use Malaysia-registered cars to offer such services could be fined up to S$3,000, or jailed up to six months, or both. Their vehicles "may also be forfeited", the spokesperson said.
Between January 2016 and June this year, the LTA took action against 20 Malaysia-registered vehicles which flouted the rules. In 2016, there were seven such cases, and the number rose to 10 last year. There were three cases in the first half of this year.
"The LTA will continue to monitor the situation closely and take appropriate action against individuals found to be providing such services," the spokesperson said.
SINGAPORE DRIVERS UP IN ARMS AS BUSINESS SUFFERS
Drivers providing chauffeured services here are vexed with the growing presence of Malaysia-registered cars which they see as a threat to their rice bowl, saying their business has been hit by up to half since as early as a year ago.
Some among them also felt that they were undercut by their counterparts from across the Causeway, with the Malaysian drivers offering services at as much as half the rates they offer.
A driver, who wanted to be known only as Mr Lim, 50, said that these Malaysian drivers are unfamiliar with the roads here, as he has been stopped by them on several occasions, requesting directions to the Buddha Tooth Relic Temple and Museum, for instance.
They also do not hold a vehicle Certificate of Entitlement, nor do they fork out road tax or provide passenger insurance in the event of an accident.
"A major concern is they will spoil the image of Singapore, because should any accident happen, the tourists will not be able to claim the personal insurance (since the services) are not legal," he added.
Mr Lim reported this matter to the LTA last month.
A fellow driver, who identified himself only as Mr Kelvin, 32, said: "We (Singapore drivers) have the Private Hire Car Driver's Vocational Licence and the Taxi Driver's Vocational Licence. We're allowed to do such jobs from all the apps… (and provide) all the details they need — car licence, licence-plate number, insurance — but these Malaysian drivers really (don't have to do anything)," he said.
The Singapore authorities should compel Malaysian drivers wishing to provide chauffeured services in Singapore to register a business here, Mr Kelvin added.
Sign up for TODAY's WhatsApp service. Click here: