Man, 33, jailed 5 years for sex with girl half his age
SINGAPORE — Despite knowing that she was only 15 years old, he promised her a monthly "allowance" of S$4,000 to S$5,000 for sex, and told her to delete their correspondence to each other so no one would find out.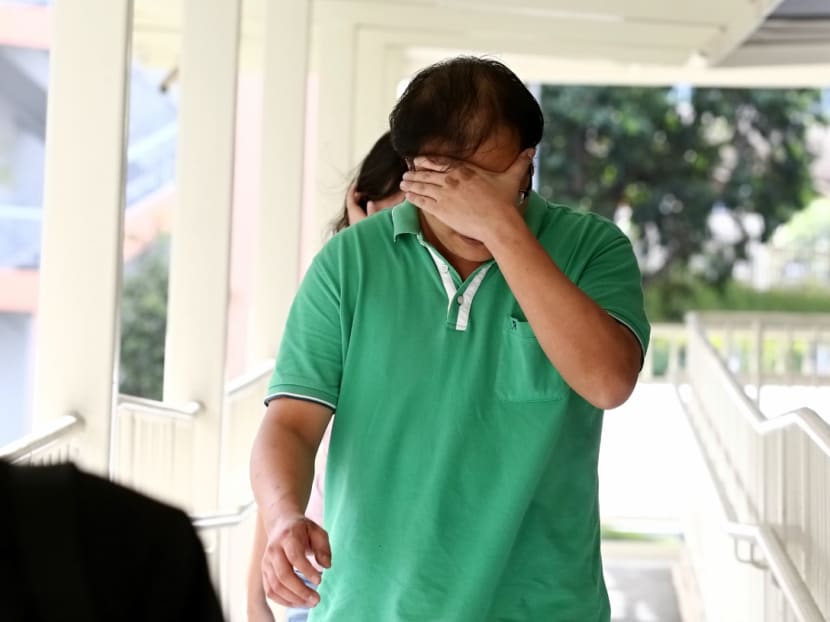 SINGAPORE — Despite knowing that she was only 15 years old, he promised her a monthly "allowance" of S$4,000 to S$5,000 for sex, and told her to delete their correspondence to each other so no one would find out.
And in the space of one month, the then-31-year-old man had sex with the underage girl without wearing any protection at a staircase landing in his neighbourhood, as well in a hotel room. His offences came to light only when the girl's teacher noticed a change in her behaviour and asked her to get counselling.
On Monday (July 9), Lim Chee Keong, 33, was sentenced to five years' imprisonment after pleading guilty to three counts of sexual penetration of a minor, and one count of possessing 197 pornographic videos.
Seven other similar charges were taken into consideration for sentencing. The former assistant engineer is appealing against his sentence, and is now out on S$30,000 bail.
The court heard that the victim, who is now 17, had set up a profile on a money-for-sex online platform. The girl, who cannot be named due to a court gag order, said that she was looking for someone to pay for her tuition fees.
In November 2016, Lim contacted her on the website using the pseudonym "Bryan". Thinking she appeared young in her profile pictures, he asked her how old she was.
She told him she was 15 as she wanted him to know the risks of having sex with her. He assured her that it was fine, and that she should always delete their message correspondences so no one would find out about their arrangement.
Using a prepaid SIM card that he later discarded, he began chatting with her on WhatsApp and WeChat, where he asked for her nude photographs, a nude video call and sex.
He also told her he was into bondage, sadism and masochism practices (BDSM), adding that he expected her to comply with his demands. While she was initially reluctant, she was lured by the monthly "allowance" of S$4,000 to S$5,000 that he promised her.
Lim, however, never meant to pay her. He intended to abscond after they had sex.
Investigations later revealed that in 2016, Lim used this trick on more than six women. His modus operandi was to discard the prepaid SIM card he used to contact them after he had sex with them. Court documents did not state how old they were or whether he used the same website to contact them.
Lim and the girl first met at about 2am on Dec 31, 2016 at the 39th floor staircase landing of a block of flats in his neighbourhood. She had snuck out of her house while her parents were asleep.
At the staircase, he had oral sex with her. He then told her to sniff a brown bottle containing an unidentified liquid so she would "feel high". After that, Lim had sex with the slightly light-headed girl without using a condom, despite being asked to wear one.
About three weeks after that, she sent him two nude photographs and a nude video.
In Jan 21, 2017, he arranged to meet her again at Park Hotel Alexandra in the Queenstown area at about 9pm. This time, he told her he wanted to try BSDM practices with her.
He instructed her to change into lingerie, drink two glasses of soda mixed with alcohol, then had sex with her. He repeated the act a few hours later after they slept for a while. On both occasions, he also did not use a condom.
They then left the hotel room at 11.40am the next day, and she went home on her own.
The girl's school lodged a police report in February 2017. Her teacher noticed her behaviour had changed and told her to go for a counselling session. During the session, she broke down and told the school counsellor that she had unprotected sex with a male adult.
Lim was arrested on Feb 22, 2017. The police seized several electronics, sex toys, two bottles of the unidentified liquid, and a bottle containing sexual enhancement pills from his home.
Calling for at least five years' jail and a S$20,000 fine, Deputy Public Prosecutor (DPP) Chee Ee Ling cited several aggravating factors.
She said that Lim had planned his crimes with the full knowledge that the girl was 15, subjected her to multiple "painful and humiliating" BDSM practices, and exposed her to the risks of pregnancy and sexually transmitted diseases.
"The accused sexually exploited a 15-year-old, who is half his age — disregarding her physical and mental health. To satisfy his odious sexual lust, he had no qualms about degrading her and even putting the victim's physical and psychological health at risks," DPP Chee added.
Pointing out that his client was not in a position of trust or authority, Lim's lawyer, Mr Gino Hardial Singh, argued for a significantly lesser sentence of no less than 15 months. He added that the victim was "not a particularly vulnerable minor" as she had lied to her parents and snuck out of her house to meet Lim.
The lawyer also said the victim had consented to the sexual acts that were not procured through threats. In response, DPP Chee said that girls under 16 years old lack the sexual experience and maturity to give informed consent.
District Judge Ng Peng Hong called Lim's behaviour "degrading", noting that his actions clearly warranted a much higher deterrent sentence than what the defence was asking.
For sexual penetration of a minor, Lim could have been jailed up to 20 years, fined or caned on each charge.