Man, 73, molests 3 girls at Yishun's Northpoint City mall, tells judge 'it's okay to die in prison'
SINGAPORE — Walking into Northpoint City shopping centre, Lim Cheng Kiat only had one thing on his mind and that was to touch a woman's chest. He eventually spotted his opportunities and proceeded to molest three young girls aged between 13 and 15, at three different locations on the same day.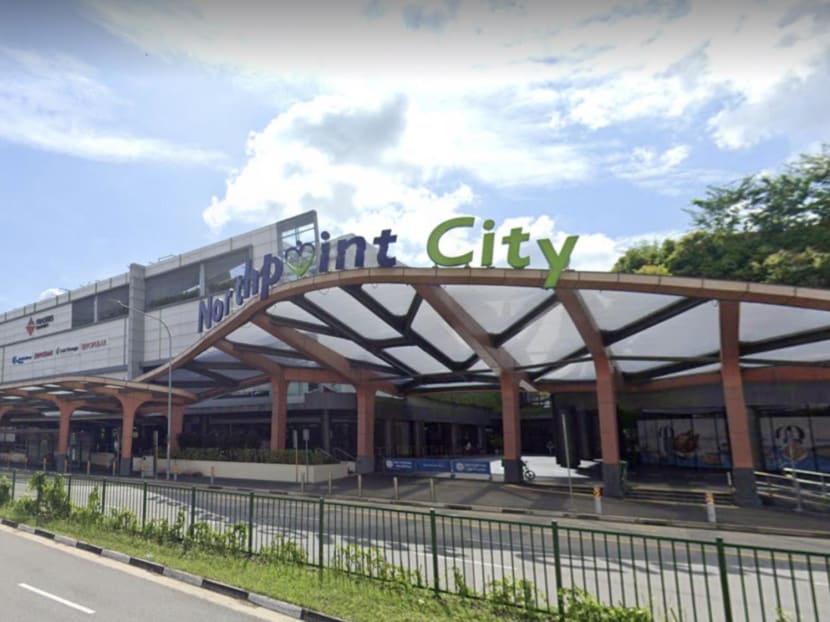 Lim Cheng Kiat, 73, pleaded guilty to three counts of molesting three girls aged 13 to 15
The offences took place at three different locations on the same day at Northpoint City mall in Yishun
Lim pinched the chest of the first and second victims and gripped the third victim's chest
He is due to be sentenced on June 20
SINGAPORE — Walking into Northpoint City mall in Yishun, Lim Cheng Kiat had one thing on his mind and that was to touch the chest of females.
He spotted his targets and proceeded to molest three girls, aged 13 to 15, at three different locations on the same day.
The unemployed 73-year-old Singaporean pleaded guilty last month to three counts of outrage of modesty and is now awaiting sentence.
His sentencing hearing on Thursday (May 18) was postponed to a later date because more time was needed by the prosecution to review a corrective training and preventive detention report, which would permit the court to consider a severe punishment that involves a long prison term.
The victims cannot be named due to a court order to protect their identities.
On the afternoon of Feb 23 this year, the first victim was walking around basement level two of the mall with her friend when they encountered Lim.
Lim noticed the 15-year-old in her school uniform when he walked pass them and kept turning to look at her.
Lim then made a turn and proceeded to walk towards her, intentionally bumping into her left cheek with his right shoulder and, at the same time, deliberately pinching her chest over her blouse before quickly walking away.
Feeling disgusted, she went to the mall's service counter and inform a staff member, who assisted her to make a police report. 
Deputy Public Prosecutor (DPP) Kiera Yu said in court documents that after the incident with the first victim, Lim walked past the second victim and her friend at the first level of the mall.
Like the first victim, the 13-year-old second victim was dressed in school uniform when Lim walked towards her and used his shoulder to bump into her from the front, while using his right hand to pinch her chest over her blouse.
Lim then apologised to her and quickly walked away before she could say anything.
Shocked, the second victim tried to locate Lim but was unsuccessful. She later informed her mother of the incident and was taken to a police station to make a report.
The third victim encountered Lim when she was in a Subway sandwich shop buying food. The 15-year-old was also in her school uniform.
While she was looking at the menu, Lim used his right shoulder to strongly nudge her on her left shoulder and gripped her chest over her blouse. He then quickly made his way out of the shop without saying anything.
Realising what had just taken place, the girl immediately started crying to her friend after Lim left. She later went to a police station to report that she was molested.
Lim was eventually identified through a search of closed-circuit television footage and was arrested on the same day at 11.11pm.
During investigations, he admitted that he made a conscious decision to touch the victims and stated that these incidents were "trivial" to him since he did not "rape" the victims.
He also admitted to deliberately bumping into each victim to touch their chests at the same time while trying to make it seem accidental.
When asked by District Judge Eugene Teo if he wished to enter a mitigation plea, Lim said that to "mitigate is to become a coward" and that "it is okay to die in prison".
In the prosecution's address on sentencing, DPP Yu highlighted that the severity of Lim's offences and his recalcitrance pointed to the need for a deterrent sentence that is proportionate to his offending behaviour.
Lim's sentencing is set for June 20.