Man admits repeatedly trying to rape 4-year-old daughter, who later engaged in self-harm
SINGAPORE — A man admitted in court on Friday (Nov 18) to trying to rape his four-year-old daughter twice while his wife was out of the house.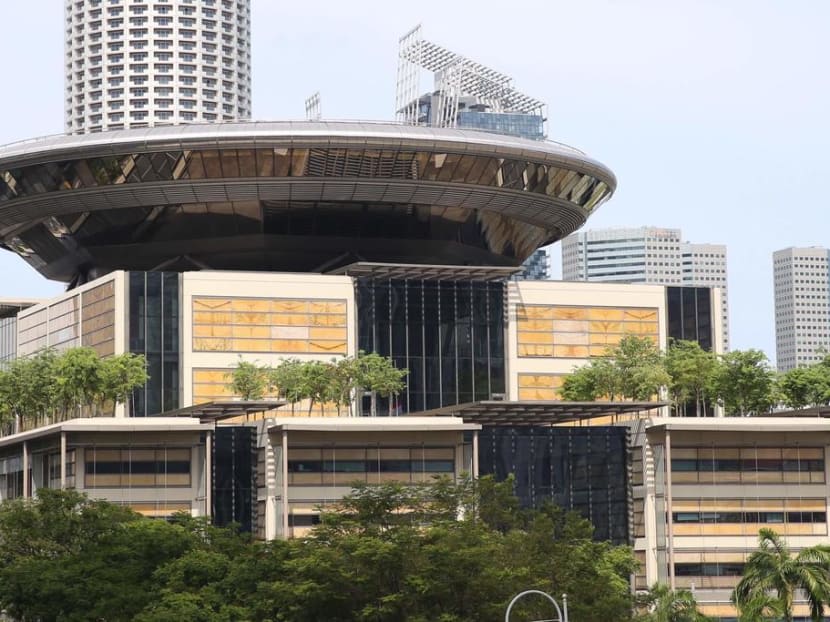 SINGAPORE — A man admitted in court on Friday (Nov 18) to trying to rape his four-year-old daughter twice while his wife was out of the house.
It was only after attending a sex education talk in Primary 5 that the girl realised that what her father had done to her in kindergarten was wrong.
Anguished by her realisation, the girl cut herself, drawing a teacher's attention. The case was later flagged to the Ministry of Social and Family Development and a hospital then filed a police report.
The man, now 37, pleaded guilty to two counts of attempted statutory rape. Another three charges of molesting his daughter when she was four to five years old and taking photos of her private parts when she was 11 will be taken into consideration.
He cannot be named to protect the identity of his daughter, who is now 13.
The court heard that the Malaysian man lived with his wife and three children in a flat.
Sometime in 2013, the man's wife was at work and he was taking care of the victim and her two younger brothers at home.
He asked the girl, who was in kindergarten and around four to five years old, to follow him into a bedroom.
Inside the room, the man handed his daughter his phone to watch YouTube videos before trying to rape her.
However, he was unable to do so.
After this, the man showered his daughter and told her not to tell anyone what had happened.
A few weeks after this, when the girl's mother was not at home, the man again lured the girl into a bedroom.
He tried to rape her but was again unable to do so. The girl cried.
The man continued to try to rape his daughter up till the time she was in early primary school, but the girl was unable to give details of these incidents.
During the Covid-19 partial lockdown period in 2020, when the girl was 11 years old, her father took photos of her private parts while she was sleeping.
GIRL REALISES IT WAS WRONG, IS SHOCKED
When the girl was in Primary 5, she attended a sex education talk in school. She began to suspect that what her father had done to her when she was in kindergarten was wrong.
However, she did not tell anyone at first as she was very shocked by the realisation. She was also afraid that her friends would avoid her if they found out, and that her mother would have to bear the family responsibilities alone if her father was imprisoned.
She also remembered that her father had told her not to tell anyone about what had happened.
Last year, when she was in Secondary 1, the girl posted on Instagram about "being raped". She later also told her best friend about it.
In January this year, her teacher observed cuts on her forearm. The girl told her that she had self-harmed due to "sexual assault".
The school counsellor and child protection officers interviewed the girl and took her to KK Women's and Children's Hospital for a medical examination. The hospital reported the case to the police.
A psychiatrist from the Institute of Mental Health interviewed the victim, who said that she blamed herself for what her father had done to her.
She inflicted cuts on herself with a penknife, with about 12 cuts found on her thighs. She was referred for psychological counselling.
THE IMPACT ON THE GIRL
The counselling sessions revealed that the child's mood and daily functioning had been affected by the offences.
She had intrusive memories of the incidents, negative feelings of disgust and discomfort such as stomach pain and avoided talking about her father and the incidents.
She blamed herself for causing her siblings to lose a father figure and had multiple difficulties with her feelings and sleep. Her symptoms were consistent with a diagnosis of adjustment disorder with mixed anxiety and depressed mood.
In her victim impact statement last month, the girl said that when she finally realised the nature of what her father had done to her, she felt "very overwhelmed" and "very alone".
She said that she has felt "bad and guilty" since the police got involved and felt helpless that her mother had to bear the family responsibilities on her own.
She cut herself as a "form of punishment" because she felt that she "deserved the pain" and did not deserve to be comforted, even though she longed for it.
As a result of what happened, she began not to trust men, finding them "scary" and "always out to harm" her.
A psychiatric report of her father found that he had paedophilic disorder at the time but was of sound mind. After coming to Singapore in 2001, he watched adult pornography almost daily.
The prosecution asked for eight-and-a-half to nine years' jail and 24 strokes of the cane.
They said that the accused had "grossly breached his parental duty of care to his daughter" and that children deserve the fullest protection of the law.
Defence lawyer Akesh Abhilash from Harry Elias Partnership said there was "no doubt" that the offences are serious and heinous.
"There's not much to say in mitigation," he said, except that his client was remorseful and put in an early plea of guilt.
He also said that his client will no longer pose a danger to society when he is released because he will likely be repatriated.
His wife is in the process of divorcing him, and he will no longer play a part in his children's lives "unless they, for some reason, decide to forgive him or welcome him back", the lawyer added.
JUDGE ASKS FOR FURTHER SUBMISSIONS
The judge asked for further submissions from both sides on the issue of a mandatory minimum sentence.
Section 511 of the Penal Code, which pertains to an attempt to commit an offence, was amended in 2019 to allow a court to go beyond the mandatory minimum, Justice Pang Khang Chau said.
He said that he wanted to hear submissions on the possibility of applying a post-2019 Section 511 retrospectively.
"Our Constitution says that you cannot apply a punishment provision retrospectively if the later punishment provision increases the sentence. But it does not prohibit the reverse," he said.
In the current situation, after the accused committed the attempted offence, the statute was amended to allow the court to impose a lower sentence.
Parties are to file and exchange the written submissions by early January, with another hearing to be fixed after that. CNA