Man and 2-year-old daughter fall into hole in bridge at Sungei Buloh Wetland Reserve; NParks may close some areas if flooding occurs
SINGAPORE — Parts of Sungei Buloh Wetland Reserve may be temporarily closed following an incident where a man and his two-year-old daughter fell into a hole in a bridge during heavy rain.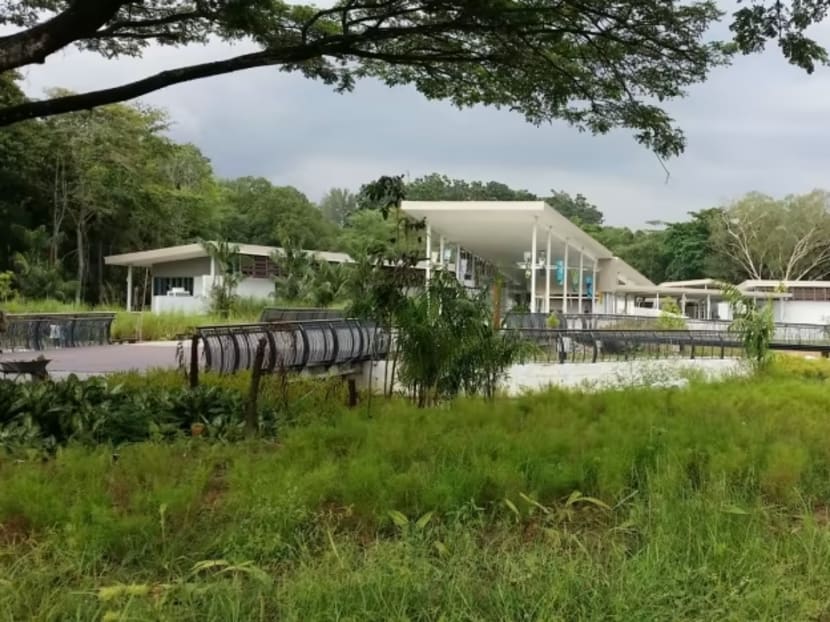 SINGAPORE — Parts of Sungei Buloh Wetland Reserve may be temporarily closed following an incident where a man and his two-year-old daughter fell into a hole in a bridge during heavy rain.
Responding to CNA queries, the National Parks Board (NParks) said on Wednesday (Jan 25) that it was aware of the incident that affected a family on Monday.
NParks' group director of conservation Lim Liang Jim said: "The area was cordoned off following the incident, and the gap has been closed off after the water receded. 
"We are currently monitoring the water levels in the reserve closely and will undertake temporary closure to sections that may be subject to intermittent flooding."
WHAT HAPPENED
The incident was detailed in a post by an Instagram user named "Bucky Hussain", who described what had happened to him and his family on Monday, the second day of the Chinese New Year holidays.
It was between 11am and 12pm that his family — comprising himself, his wife and two children — were rushing to leave the nature park because of torrential rain. 
While crossing a bridge that was covered in "a good 3 to 5cm of water", he said that he and his two-year-old daughter Ashley fell "into a huge hole" and into water that had turned "dark and muddy".
Immediately wrapping his arms around his daughter to "stop her from floating away", he said that he "couldn't feel the bottom" and that if he had let go, the two of them were "going to be sucked under the bridge".
Both he and his daughter managed to get back onto the bridge, and he described in the post that they were "seconds away from drowning".
The hole, he said, was a "literal death trap" and it would have been much worse if a child or older person had fallen in there.
'NO SIGNAGE'
Mr Bucky Hussain wrote that there was nothing — "no signage, no barriers" — to indicate that the bridge was damaged and because the water was dark and muddy, there was no way to "differentiate the hole from the remaining planks making up the bridge".
Seeing the danger the hole posed, he and his family stayed back a few minutes to warn others. Together with passers-by who had helped them earlier, they tried to patch the hole with some planks they had found, he said.
Wanting to inform NParks about the incident, he and his family made their way to the visitor centre, where there was no staff member around, he said. After waiting "for a long time", his wife dialled 995 and was directed to the Singapore Civil Defence Force (SCDF).
However, SCDF's reply to the call left him "in shock". He said that the operator had told him that if he did not need an emergency ambulance, then he should "address this to the right agency".
SCDF'S RESPONSE
In a statement on Wednesday, SCDF said that it had conducted a review and assessed that its call taker "could have done better in managing this case by reassuring the caller that the SCDF would immediately follow up on the issue with the appropriate agency".
"SCDF has since contacted the caller and expressed our regret in how the matter was handled. The caller appreciated SCDF's follow-up," it said.
"Moving forward, SCDF will review its 995 call-taking protocols in handling such reports by members of the public and improve from it."
NPARKS' RESPONSE
In the media statement on Wednesday, NParks said that the incident had taken place at a crossing of a sluice gate. "Waters had overflowed during the peak of the spring tide coupled with heavy rain that dislodged the floor panels, exposing a gap," Mr Lim of NParks said.
Praising NParks, Mr Bucky Hussain told CNA that the agency's response "so far has been as good as can be hoped for". He said that an NParks director had "officially and personally reached out" and "committed to a bunch of improvements, not least patching the hole nearly immediately after".
Mr Lim also said in Wednesday's statement that NParks had spoken to the family and thanked them for helping to inform other park visitors about the gap and notifying staff members of the situation to rectify it.
"For their safety, members of the public should seek cover at the nearest shelter available, and avoid entering the nature reserves and forested areas including Sungei Buloh Wetland Reserve during and immediately after inclement weather," he added.
For more reports like this, visit cna.asia.