Man gets jail, cane for raping 14-year-old daughter of girlfriend in Marine Parade flat
SINGAPORE — After her mother died, she kept in touch with the mother's boyfriend. He ended up abusing her trust and raped her in his flat while they were alone.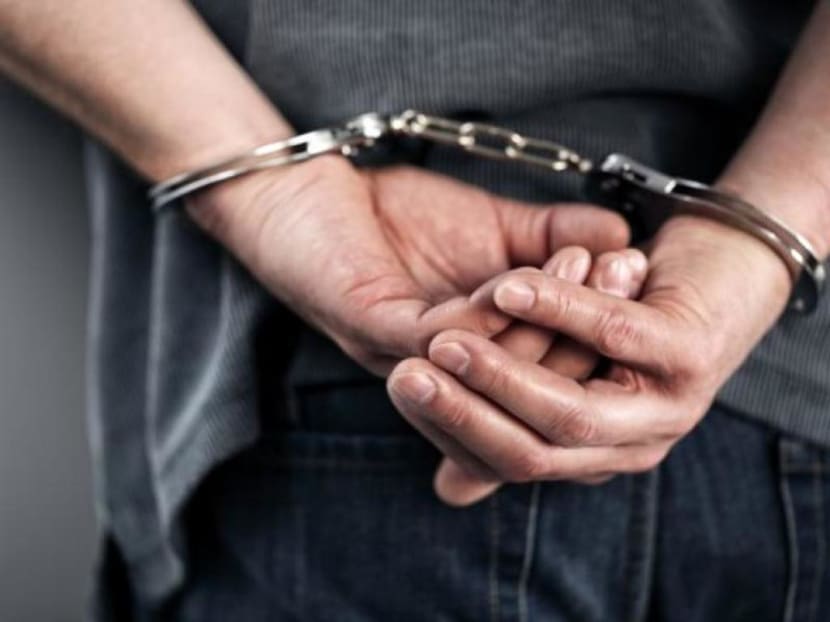 A teenage girl regarded her late mother's boyfriend as her father
He bought her an alcoholic drink and raped her in his flat after his mother and brother left
She later blamed herself for heeding his instruction to undress
SINGAPORE — After her mother died, she kept in touch with the mother's boyfriend. He ended up abusing her trust and raped her in his flat while they were alone.
The Singaporean man bought the 14-year-old girl an alcoholic beverage that made her giddy, then violated her after she fell asleep.
The man, now 43, was on Monday (March 8) sentenced to 13 years' jail and 12 strokes of the cane in the High Court. 
He pleaded guilty to rape, with another charge of sexual assault by penetration taken into consideration during sentencing.
He cannot be named because of a court order to protect the victim's identity.
The girl, now 16, lives in a children's home. She moved there after her mother died in 2014. Court documents did not give more details about the death.
The court heard that the girl had never met her biological father. 
Her mother dated the man who violated her, but they never married.
The girl regarded the mother's boyfriend as her father, addressing him in that way. While her mother was alive, they lived in a flat, along with the girl's two stepsiblings whom he fathered with her mother.
PAWNED NECKLACE TO BUY ALCOHOL
On July 4, 2019, the man called the girl and asked if she had plans the next day. 
She asked him to accompany her to a hospital appointment for an ear infection because her stepsister could not go with her.
The next day, after the appointment, they took the train to Paya Lebar, where he pawned a gold necklace at a pawnshop. He used the money to buy cigarettes as well as blueberry and raspberry vodka.
Deputy Public Prosecutor Han Ming Kuang and Delicia Tan said that the drink was a diluted version of vodka with a low percentage of alcohol.
They went to a coffee shop to have lunch. When she returned after buying food, the girl noticed that a bottle of vodka was open, did not think much of it and drank about half its contents.
She later set off with the man to his home in Marine Parade to visit his mother, whom the girl regarded as her grandmother. 
On the bus ride there, she felt giddy.
His mother and brother were home when they got there at about 6pm, but soon left to buy groceries.
Sleepy, the girl lay on the floor while watching television and noticed that he locked the flat's door and closed the windows. The man did not want anyone to discover what he was about to do.
THOROUGH ABUSE OF GIRL'S TRUST
When she woke up, the girl found the man hugging her. He said that he would not do anything else and that he missed her mother.
She did not push him away, but did so when he pulled her closer and started kissing her neck.
When he asked her to undress, she complied out of fear of what he could do to her. The girl also had a flashback of a bad experience she had had with another man, the prosecution told the court.
The man then raped her without a condom, telling her he loved her and wanted to marry her. He also said that they could marry since they were not related.
When she told him that it hurt, he sexually assaulted her instead. He stopped when she said that she wanted to use the toilet, and she told him not to repeat the acts.
She later sent phone text messages to her friend telling her what happened. Her friend told her to escape, so she took S$30 from the man's wallet with the intention of taking a taxi back to the children's home.
When she left the flat with the man to head to the shops, she seized the chance to flee.
She later reported the rape to her social worker.
The social worker and her supervisors took the girl to KK Women's and Children's Hospital. She tested negative for several sexually transmitted diseases.
The victim was also assessed at the Child Guidance Clinic of the Institute of Mental Health in December 2019. 
Based on a psychiatrist's report, she blamed herself for undressing and later harmed herself out of guilt. 
She also avoided visiting Marine Parade after the rape and had nightmares of his wanting to kill her and complaining to her dead mother. 
The girl felt better after undergoing therapy.
The prosecution called for the sentence that was imposed, saying that the man's "deviant conduct was nothing short of abhorrent". 
"This case strikes at the very conscience of any civilised society. To satiate his perverse carnal instincts, the accused utterly and thoroughly abused the victim's trust reposed in him as a fatherly figure." 
The man's lawyer Gregory Fong said that his client was very sorry for what he had done to the victim and wanted to plead guilty from the start.
For rape, the man could have been jailed up to 20 years and fined or caned.