Man jailed 11 months, fined for uploading videos of himself having sex with women onto porn site
SINGAPORE — When he was 28, Thomas Cher Junxian began dating a girl 10 years younger than him and filmed their sexual acts even though she was uncomfortable with it.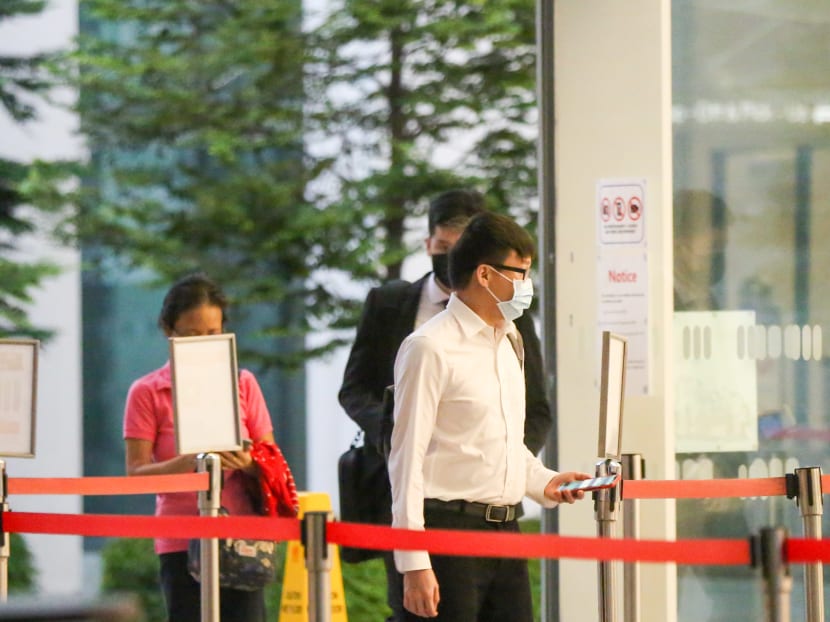 Thomas Cher Junxian filmed his 18-year-old girlfriend having sex with him despite her discomfort
They had met on dating platform OkCupid in 2018
He uploaded the clips and others of himself with unknown women on Pornhub
She asked him to remove the clips but he merely made them private, so she lodged a police report in 2020
SINGAPORE — When he was 28, Thomas Cher Junxian began dating a girl 10 years younger than him and filmed their sexual acts even though she was uncomfortable with it.
The Singaporean man promised to keep the video clips for his personal viewing, but uploaded them on Pornhub website instead. The clips were reposted by other users and on other websites.
Aside from this victim, Cher had uploaded other similar videos of himself engaging in sexual acts with unknown women.
Cher, who is now 32 years old and self-employed, was sentenced to 11 months' jail and a S$5,000 fine on Thursday (April 21).
He pleaded guilty to two charges of transmitting obscene objects, one of voyeurism, one of possessing or gaining access to voyeuristic recordings, and one of possessing obscene films.
Six other similar charges were taken into consideration for sentencing.
The court heard that Cher and his ex-girlfriend met on dating application OkCupid. They started a relationship in March 2018, when she was 18.
When they were dating, the couple had sex about four to five times.
She noticed that he would use his mobile phone to record what they did, and told him to stop doing this. However, he insisted on continuing and reassured her that the clips were for his own eyes.
She stopped objecting after that.
Around July or August that year, she discovered an upskirt video of herself on the internet. She could hear herself talking to Cher in the video.
When she logged into his Pornhub account, she discovered that he had uploaded other videos of them having sex at his home.
She then repeatedly asked him to take down the videos, but he replied that they did not show her face and that nobody would recognise her.
She broke up with him in October that year.
More than a year had passed when she asked him to remove the videos again. He did not do so and merely made them private.
By this time, though, other users had reposted the clips to their own Pornhub accounts as well as on another pornographic website. Upon her new boyfriend's urging, the victim made a police report in June 2020.
Cher was arrested the same day.
The authorities seized his electronic devices and discovered that he had taken other upskirt videos, including of fellow passengers on an MRT train and of fellow participants at a private enrichment course called Start-Up Academy.
He had uploaded these clips on Pornhub, as well as videos of himself having sex with other women.
One of the women was blindfolded during the act and this clip was viewed more than 14,000 times until he changed the settings to "private".
Cher admitted to uploading the clips online because he felt that each one was an "achievement", and that he felt a thrill when watching other homemade videos on the porn site.
Those convicted of transmitting obscene objects can be jailed for up to three months or fined, or punished with both.