Man jailed for threatening wife with chopper and knife, assaulting son with visual and hearing impairments
SINGAPORE — Over several months, Toh Tian Hoe subjected two close family members to threats and physical violence. In one incident, he held a chopper to his spouse's neck and said: "Want to make you die (sic)."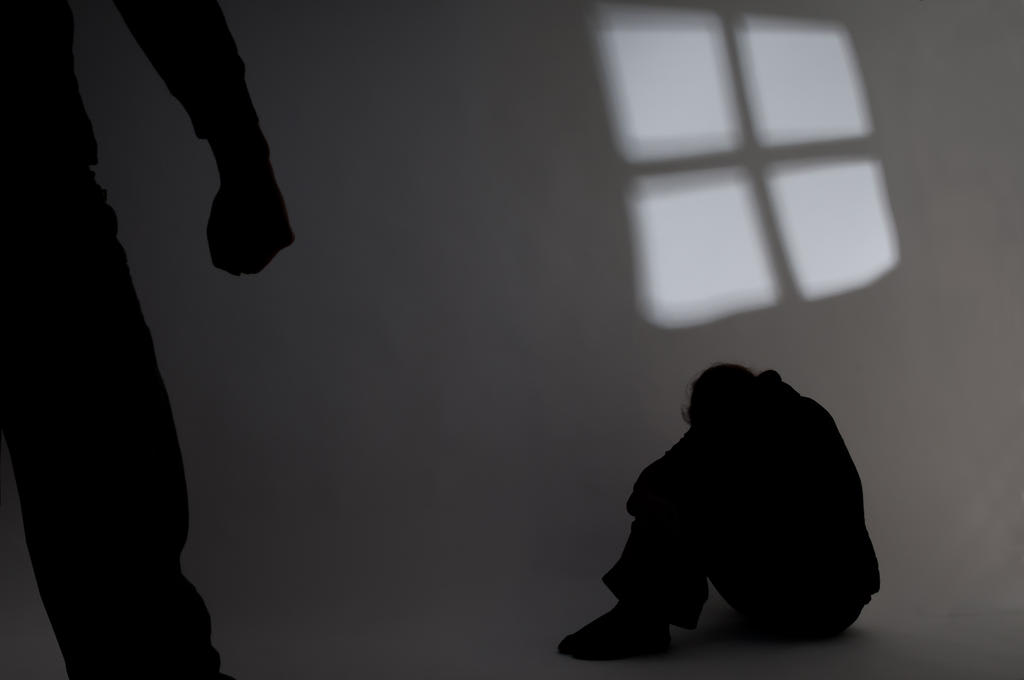 Toh Tian Hoe's wife and older son were granted a personal protection order against him
He continued being violent when he was with them in their Bukit Panjang flat
He once followed and threatened his wife with weapons, prompting his son to call the police
SINGAPORE — Over several months, Toh Tian Hoe subjected two close family members to threats and physical violence despite being ordered by the courts to stop doing so.
In one incident, he held a chopper to his spouse's neck and said: "Want to make you die (sic)."
On Wednesday (April 27), the 62-year-old was jailed for 12 weeks. His sentence was backdated to the time he was first arrested on March 7.
The Singaporean pleaded guilty to three counts of breaching a personal protection order, two counts of voluntarily causing hurt and one of criminal intimidation. Six other similar charges were taken into consideration for sentencing.
Toh targeted his wife, 42, and their older son, 21, who was visually and hearing impaired. 
In December 2018, a family court judge granted the pair a personal protection order against Toh.
Court documents did not reveal what led to them applying for the order but on March 30 last year, Toh's son called the police to say: "My parents are quarrelling. My dad has violence tendency."
That evening, Toh and his wife were arguing about financial issues in their Bukit Panjang flat when he grew angry and threw a stool onto the ground, causing it to break.
Not wishing to fight, his wife went to her room. But he followed her with a knife and swung it near her chest area, saying in Malay: "Better you die."
He then tried to hand the knife to her, requesting that she kill him instead.
She felt afraid and did not move or speak. Toh then grew angry again and hit the door with the knife before throwing it onto the ground, prompting her to run out of the room and sit near the front door.
He followed her out, stood in the kitchen and hit a table with the knife, accidentally cutting himself in the process.
Toh proceeded to toss the knife to the ground, causing part of the handle to break, and then picked up a chopper. 
He held this to his wife's neck, before handing the weapon to her again and making a similar request that she kill him.
During this altercation, their son called the police. Toh put the chopper away when police officers arrived.
He was later issued a conditional warning over this. Such a warning typically contains the condition that the suspect must remain crime-free for a period ranging from one to three years after its issuance.
The authorities reserve the right to prosecute the suspect for the original crime for which he was warned, as well as any fresh offences.
However, Toh breached the warning a few months later.
On Dec 13 last year, he was arguing with his wife in their bedroom when he slapped her on the thigh.
When she shouted for help, Toh's son saw his mother lying on the mattress with his father standing over her. The two men scuffled, during which Toh scratched his son's cheek.
Both victims did not seek medical attention. Toh's son lodged a police report about the incident a week later on the advice of his social worker.
Then, on Feb 28 this year, Toh became unhappy when his wife returned home late after work. He tried to throw her out of the flat.
When their son heard the commotion in the living room, he left his room while holding his laptop. He shouted at Toh to stop touching his mother.
Angry that the son was interfering, Toh tried to grab the laptop but the younger man did not let go, leading to another scuffle that ended up in the son's room.
He also punched and threw a standing fan to the ground, breaking it and injuring his own hands.
Toh's wife managed to separate them, but not before Toh pushed his son and told them to get out of the house.
A few days later, Toh's son sought medical attention at Bukit Panjang Polyclinic while accompanied by an adult protection officer from the Ministry of Social and Family Development. He had sustained bruises on his calf and forearm.
Toh was arrested a week later.
For breaching a personal protection order, he could have been jailed for up to six months or fined up to S$2,000, or both.
For voluntarily causing hurt, he could have been jailed for up to three years or fined up to S$5,000, or both.
Those convicted of criminal intimidation can be jailed for up to two years or fined, or both.