Man sexually aroused by feet gets jail after molesting two women, convincing them it was for charity
SINGAPORE — Claiming to be a member of a nonexistent charity called the "Barefoot Walking Society", Tan Boon Hwee molested a woman, whom he had met on dating application Tinder, by caressing the soles of her feet.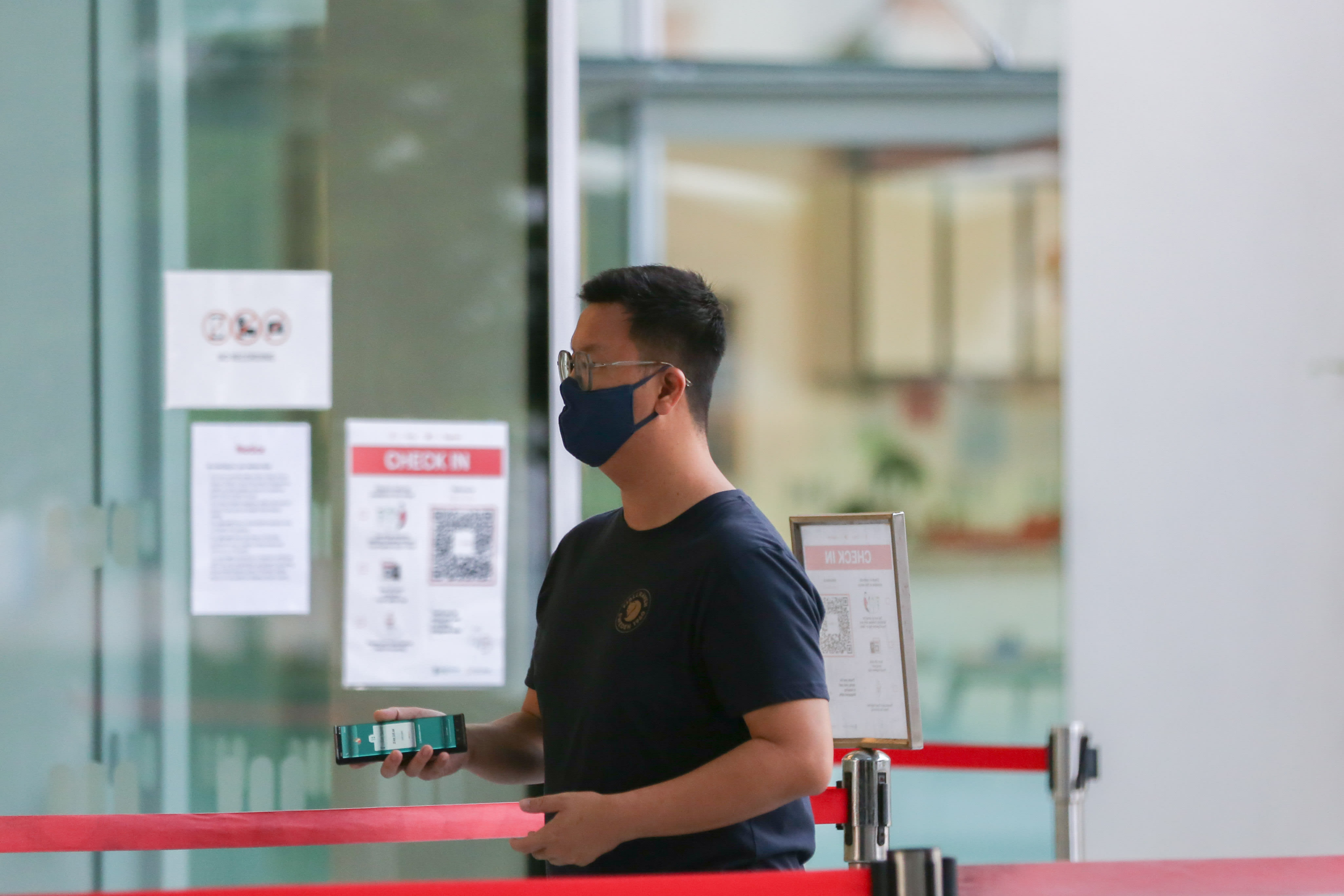 Tan Boon Hwee was sexually aroused by feet and found various ways to touch women's feet
He told his Tinder date that he was from a charity and needed photos
He then caressed and rubbed the soles of her feet while they were at a reservoir
Another time, he lured a teenage store assistant into posing for photos and touched her
SINGAPORE — Claiming to be a member of a nonexistent charity called the "Barefoot Walking Society", Tan Boon Hwee molested a woman, whom he had met on dating application Tinder, by caressing the soles of her feet.
Later, pretending to be photographing feet for a fake campaign by the People's Association to "inspire others", Tan molested another teenage victim by touching her toes and drawing smiley faces on them.
For both acts, the 32-year-old unemployed man was jailed for two weeks and five days after being convicted of two counts of outrage of modesty on Wednesday (April 6).
Another harassment charge was taken into consideration for sentencing. His victims cannot be named due to court orders to protect their identities.
This was not Tan's first brush with the law.
The court heard that Tan, who is sexually aroused by feet, was fined S$8,000 for five molestation offences in 2019 while he was committing his latest offences.
Another two molestation offences were settled out of court in 2014.
Tan, who went by the name "Wen Hui" on Tinder, got to know the victim through the dating app in July 2017. She was aged 28 at the time.
She agreed to go out on a date with him on July 16. The pair first met for lunch at the Singapore Botanic Gardens, heading to MacRitchie Reservoir after that.
VICTIM FELT UNCOMFORTABLE, DISGUSTED
There, Tan and the woman sat on a bench. He lied to her that he was part of the charity and asked if he could take photos of the soles of her feet.
When she probed him for details about this charity, he said that it was a "low-key" organisation and insisted that it was genuine, showing her photos he had taken of other women and their feet.
Because of this, she believed that he was photographing and touching her feet for a non-sexual purpose, the court heard.
However, for more than five minutes, Tan started to touch and caress the soles of her feet under the pretext of photographing them. He also began to rub her toes and made comments on how cute they were, asking if she worked out to keep herself in shape.
Uncomfortable and disgusted, the victim asked him to stop.
He complied but began to ask her what her favourite body parts were on guys, and when and how she would get intimate with them.
Deputy Public Prosecutor (DPP) Chong Kee En told the court that Tan also began to jab her on her waist several times, asking her if she was afraid of being tickled.
She moved away and told him to stop, later telling him that she merely saw him as a friend before going home.
However, Tan then started to send her messages. She agreed to meet him again at his insistence but he then demanded to know "how many guys have you said the same thing to".
When she told him that he was her first Tinder date, he turned aggressive, scolding and threatening her after she asked for the photos he had taken of her.
In a bid to end their conversation, she tried to apologise despite having done nothing wrong, but he continued scolding and threatening her over WhatsApp and SMS text messages.
The victim felt traumatised by this encounter and initially called the police because she was scared that he knew where she worked. However, she could not provide enough details to the authorities.
When she saw his previous conviction being reported in the news, she then made a police report.
DREW SMILEY FACES ON TOES
About two years passed before Tan re-offended, this time against an 18-year-old girl.
On March 27, 2019, he went into a store in a mall and lied to the girl, who was working as a store assistant there, that he was from the People's Association.
He claimed that he was pursuing an activity in which they would write quotes on the soles of feet and take photos of them to form a collage. He also said that these were meant to inspire people and asked if she would be willing to take part in this "movement".
She agreed and he proceeded to place her feet on the edge of some steps, saying he wanted "before and after" photos.
He placed a toe ring on her toe, made her cross her feet, wrote "may your feet take you where you heart wants to go" and drew smiley faces on each of her toes.
DPP Chong told the court: "Throughout the time he was photographing her feet, the accused would slowly and constantly touch, and push together the victim's soles and toes."
After more than 10 minutes of this, he offered to shake her hand several times. He also asked for her email so that he could send her a photo of the purported charitable activity.
Feeling uncomfortable, she decided to search for his name online. She then filed a police report.
DPP Chong sought custodial jail terms for Tan and objected to the defence's request for a mandatory treatment order suitability report to be called.
He noted that those convicted of molestation cannot be given the community-based sentence, which is offered to offenders suffering from mental conditions that contributed to the offence. 
The prosecutor told the court that Tan's actions against the older victim revealed a "problematic attitude against women", where he not only failed to respect their physical boundaries but "displayed a rabid misogynistic streak".
DPP Chong argued: "Although the accused's outrages of modesty are less intrusive because it involves feet and not private parts, it is anything but 'harmless'. It disrespects women's autonomy over all parts of their bodies, and their right not to have any part of themselves sexually intruded upon without their consent.
"In this regard, the accused's deceptive acts cannot be condoned because it violates his victims' knowing consent." 
Tan has not turned up for most of his psychotherapy and treatment at the Institute of Mental Health since 2014. Due to his inconsistent accounts to psychiatrists, there are also "several differing diagnoses" on whether he suffers from a fetishistic disorder, DPP Chong said.
For each molestation charge, Tan could have been jailed for up to two years, fined, caned, or punished with any combination of the three.