Man who coerced 13-year-old girl he met on live streaming app into sex gets 4 years, 11 months' jail
SINGAPORE — By persistently badgering a 13-year-old girl to "bend to his will" and give in to his sexual demands, Gil Dominic Barbosa Rojas eventually coerced the minor into having sex with him at a secluded car park.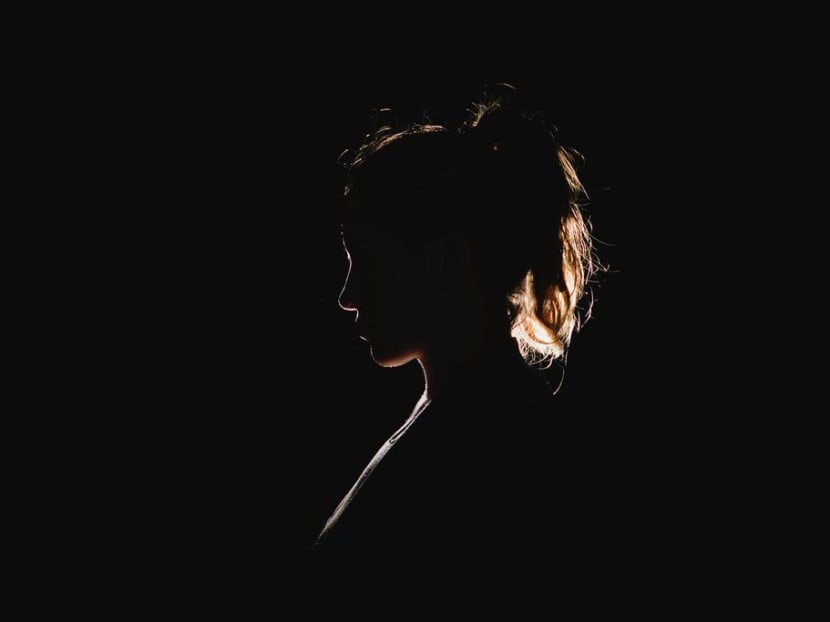 SINGAPORE — By persistently badgering a 13-year-old girl to "bend to his will" and give in to his sexual demands, Gil Dominic Barbosa Rojas eventually coerced the minor into having sex with him at a secluded car park.
For that, Rojas, a Singapore permanent resident, was jailed for four years and 11 months and will be given two strokes of the cane, the court heard on Friday (Jan 10). He was 22 at the time.
It was only until months later that the girl, who had suffered from emotional and psychological scars and attempted suicide, revealed to her mother that she had been assaulted. 
Diagnosed with a childhood emotional disorder, she told counsellors that "she regrets having sex with strangers and feels sad". The girl cannot be identified due to a gag order. 
District Judge Marvin Bay said of the case: "I find Mr Rojas' persistent badgering for the victim to give in to his sexual demands, and the fact that he took her to a secluded car park staircase landing to continue his campaign of relentless persuasion until she bent to his will, to be especially aggravating."
The court also heard that Rojas had been found performing obscene acts to a child and sexually penetrated a minor in the past, affecting three different victims aged between 12 and 14, and had been sent for probation and reformative training previously. 
In fact, the current offence occurred four months after he was released from prison in November 2017, said Deputy Public Prosecutor Chee Ee Ling. Ms Chee added that the past sexual offences were committed through a similar modus operandi of using the internet and social media to reach out to victims, and that he had a moderate risk of reoffending.
TOLD VICTIM SHE WOULD 'ENJOY SEX'
The court had heard that Rojas, who is Filipino, had met the girl through live streaming app Bigo Live, where he was known as the user Nova, on March 25, 2018.
The girl, who was a secondary school student then, told Rojas that she was 13 years old.
The same day, Rojas got her mobile number and they started chatting through messaging service WhatsApp, and the two later met in the afternoon in his neighbourhood. He asked about her relationship and sexual history, and when she told him she did not have any previous sexual experience, Rojas proposed that she try having sex with him. The girl was unwilling and kept quiet, court documents said.
Then, Rojas took her to a staircase landing at a multi-storey car park at Anchorvale Road and asked her to have sex with him again, to which she shook her head and said no. 
Rojas replied that it would only be "for a while", and later tried to "sweeten her and told her that she will enjoy it". Refusing his repeated requests at first, the girl eventually agreed.
They had unprotected sex at the staircase landing, after which Rojas asked her to be his girlfriend and warned her not to reveal the act with anyone as "he had been incarcerated for under-age sex previously", court documents said. The girl later regretted agreeing with Rojas and blocked him on Bigo Live and other social media platforms.
Calling for a five-year jail term and two strokes of the cane, Ms Chee cited a psychiatric report that showed Rojas had "problems managing his sexual urges given his rate of recidivism", and that he had failed to be rehabilitated for his past offences.
Rojas' defence counsel, Mr Ashwin Ganapathy of IRB Law, did not dispute the prosecutor's suggestion and asked only for the court to backdate the sentence by five weeks to reflect the period when he was held in remand for the offences.
Said Mr Ganapathy: "My client is sorry for what he has done. One can say his remorse can carry little weight given his previous offences, but by pleading guilty... he is saving the court's time and saved the victim the trauma of going to testify in court."
In his remarks during sentencing, the judge took note of Rojas' youth, but said that given his history of offending, it was essential to send "a clear and unequivocal signal" that sex offenders who prey on the young must be sternly dealt with by the courts.