Marsiling Park opens with new mangrove habitat, enhanced amenities for residents
SINGAPORE – After almost two years of redevelopment works, a park at Marsiling now has a new name and new facilities for residents.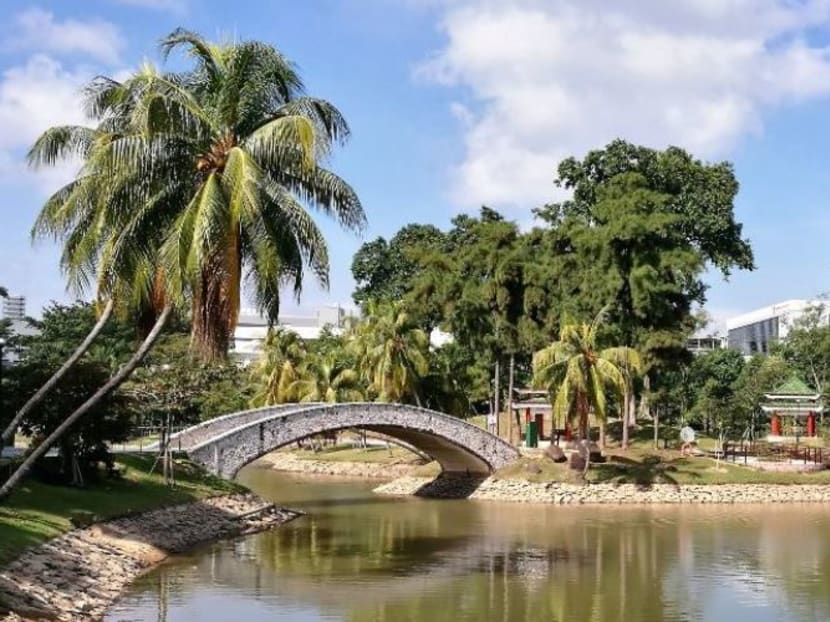 SINGAPORE – After almost two years of redevelopment works, a popular park at Marsiling now has a new name and improved facilities for residents.
Marsiling Park, formerly known as Woodlands Town Garden, was opened on Sunday (April 29) after a 22-month overhaul that gave the park a new mangrove habitat and enhanced recreational amenities.
Minister for National Development Lawrence Wong, who is also the adviser to Marsiling-Yew Tee GRC Grassroots Organisations (GROs), graced the opening on Sunday morning with some 800 residents who attended a community event held in conjunction with the park's opening.
The 13-hectare park near Marsiling MRT station now features an enhanced mangrove forest with more than 1000 saplings of mangrove species, such as Api Api and White Teruntum.
Previously, the mangrove forest was blocked from public view by a dense layer of vegetation, which prevented the growth of new mangrove saplings.
Mangrove species that were endangered locally, like the Berembang, were also reintroduced.
The redevelopment works will open up opportunities for the public to learn more about mangrove ecosystems, said the National Parks Board (NParks).
Students from schools in the area, such as Marsiling Secondary School, will be involved in the monitoring of the flora and fauna at the mangrove area and document fauna species sighted throughout the park.
The data collected will help guide the development of long-term conservation management strategies, NParks added.
First opened in 1983 as Woodlands Town Garden, the park was renamed in 2016 after a public consultation process. At the time, residents expressed a strong interest in the renaming and the name Marsiling Park was eventually chosen.
Acting upon the feedback from residents, who stated that they wished to enjoy the park at all times of the day, NParks also installed more lamp posts to allow visitors to take evening strolls in the park.
Activity areas for children were also improved. For example, the butterfly playground has been complemented with educational interpretive boards to inform visitors about butterfly species that can be found within the park.
At another play area, equipment that makes musical sounds when played creates a different play experience for children. To cater to families, the park also has a new food and beverage outlet that is open round the clock.  
To encourage residents in the Marsiling precinct to frequent the park more regularly, a community brisk walk event was also held on Sunday morning.
More activities, such as the Mid-Autumn Festival, will also be held at the park later this year, said NParks.