People with mental disorders likelier to be criminals? IMH doctor debunks myth, talks about forensic psychiatry work
SINGAPORE — Dr Lim Cui Xi is among the few female psychiatrists in Singapore who have ventured into the field of forensic psychiatry. This highly specialised work focuses on the care of people who run afoul of the law while also having mental disorders.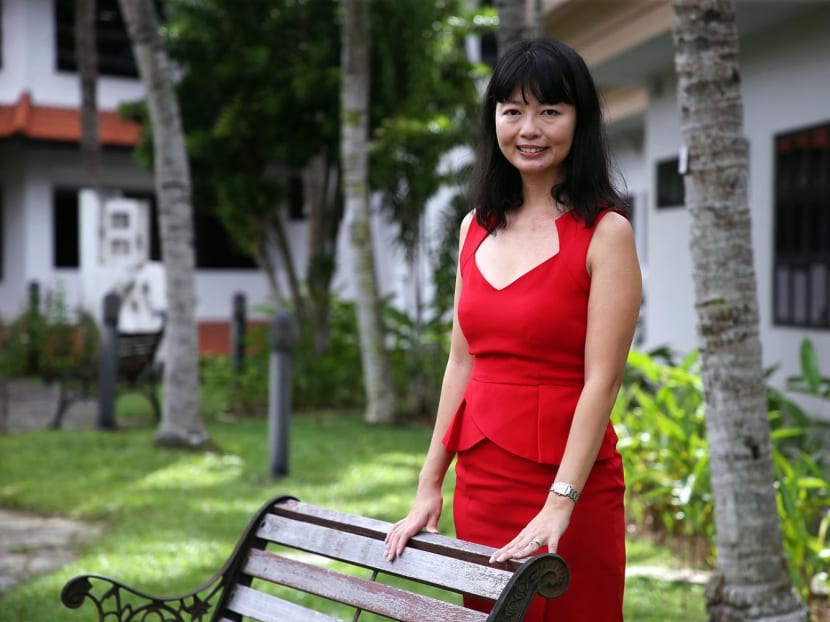 SINGAPORE — Dr Lim Cui Xi is among the few female psychiatrists in Singapore who have ventured into the field of forensic psychiatry. This highly specialised work focuses on the care of people who run afoul of the law while also having mental disorders.
A consultant with the department of forensic psychiatry at the Institute of Mental Health (IMH), the 35-year-old's work involves coming into contact regularly with people who are remanded by the courts of Singapore and are suspected to have a psychiatric disorder.
With this group, part of her work includes conducting pre-trial forensic psychiatry assessments and writing up reports. This is where she assesses whether the person has a psychiatric disorder, whether it contributed to the offence as well as his or her fitness to stand trial.
Occasionally, she also attends court trials as an expert witness for the forensic reports she has written.
"We see individuals across a wide spectrum of offences, as long as there is a suspicion of a psychiatric disorder," she said.
"However, it does not mean that every person we assess has a psychiatric disorder. Not every psychiatric disorder will contribute to the offence, too.
"The role (of an assessor) gives me satisfaction intellectually when I have to unravel a complex case."
The crimes committed may range from those involving capital charges such as murder to theft, rash acts or sexual offences such as outrage of modesty.
Besides conducting forensic assessments and writing up reports, a day at work for Dr Lim may also involve doing the rounds at wards in IMH to see inpatients.
She may also be running clinic sessions to provide treatment to inmates with psychiatric conditions at Changi Prison or the Reformative Training Centre in Tanah Merah Prison.
When seeing inmates or people who are remanded, Dr Lim said that she is accompanied by security or prison officers.
ASSESSING SEXUAL OFFENDERS
Among the offenders she sees are those who have committed sexual crimes.
Calm and collected as Dr Lim is, her gender sometimes poses a challenge when interviewing sexual offenders of the opposite sex.
"Some male sexual offenders may feel uncomfortable describing to me their sexual offence and their psychosexual history — this may entail looking into their past relationships and whether they have sexually deviant behaviours such as fetishistic or voyeuristic behaviours," she said.
If this happens, Dr Lim has a few strategies to get the guarded ones to share, such as getting them to take other questions first before delving further in follow-up sessions. Asking the questions in a neutral and objective manner helps, she said.
"Sometimes, it also helps if I have a male interpreter with me (for offenders who speak other languages)," Dr Lim said, adding that most people are usually cooperative during the interview.
When asked if there are any new trends in the cases she has seen in the past two years, Dr Lim said that there have been several cases of offence related to the breaching of Covid-19 regulations.
Without detailing the specific cases and breaking patient confidentiality, Dr Lim described that in many instances, the offence may be related to how the individuals react to the safe distancing officers after being told to put on their face masks.
"They may be rude, scold vulgarities or become physically aggressive — and then that becomes an offence. Or if they repeatedly not (comply with) the safety officers, then it's also an offence and the court may send them here for an assessment," she said.
'NOT SO EASY TO FAKE IT'
Being in the position to conduct forensic assessments on criminal defendants, a question that Dr Lim often gets is: Just how easy is it for the accused to feign mental illness symptoms to evade punishment?
"Technically, it is difficult for them to fake it," she said.
In addition to a psychiatric examination and looking at past records, Dr Lim said that the court may order a two- to three-week remand stay at IMH during which they are observed.
Corroborative history is also taken from people close to them, she added.
In most cases, a crime is not due to or related to a psychiatric disorder. It is substance and alcohol use that increases the risk of people running afoul of the law when they are intoxicated.

Dr Lim Cui Xi, a consultant with the department of forensic psychiatry at the Institute of Mental Health
Dr Lim said that being able to keep calm and be firm is necessary while on the job.
"Once in a while, we do face negative behaviours from patients, either verbally or they are physically aggressive. I would take it with a pinch of salt and know when to be firm, and to stop the interview if I feel safety is threatened in any way." 
DEBUNKING A MYTH
Dr Lim also wants to address a common stigmatising myth about people with psychiatric disorders, that they are more likely to commit crimes.
"In most cases, a crime is not due to or related to a psychiatric disorder. It is substance and alcohol use that increases the risk of people running afoul of the law when they are intoxicated," she clarified.
"For example, some patients may have schizophrenia but it does not mean that it is because of their psychiatric illness that they committed the offence, (although) some might have done it when they had a relapse.
"So it's my job to assess what the mental state of the person was at the point of the offence."
If the offenders' psychiatric disorder contributed to the offence, sometimes a community-based sentencing option such as a mandatory treatment order may be offered, depending on the severity of the offence, Dr Lim said.
Someone who is under a mandatory treatment order must return to IMH for regular outpatient follow-ups for two years.
Not all offences can be considered for such a sentencing order.
Dr Lim explained: "(The mandatory treatment order) allows them to continue living in the community and be able to work or study. Hence, this gives patients a great incentive to be compliant with treatment.
"In the event that they reoffend or become non-compliant to treatment, (the order) may be revoked."
For inmates who have mental health disorders, IMH also offers the Forensic Psychiatry Community Services programme, which engages them before their release to smoothen their reintegration back to the community.
Dr Lim said that after being released from prison, these ex-convicts may have poor social support and may not return for follow-up treatments.
"If they have a psychiatric illness, it's important to keep them mentally well, reduce the possible risk factors to help them find employment and, in turn, get accommodation," Dr Lim said.
In the voluntary, one-year programme, case managers and medical social workers work with the ex-convicts to help ensure continued compliance to treatment, and help them with their social needs such as accommodation and job placements.
The support given is in addition to the treatment services that they receive at IMH.
Outside work, Dr Lim goes home to the welcoming smiles of her two preschool children aged six and two.
She is grateful for the simple joys of watching them play and reading storybooks to them after a day at work, before catching up on some television programmes after the children go to bed.
"On weekends, my husband and I will make an effort to take them to parks or playgrounds," she said.
While it is always a good idea to separate work and her personal life, Dr Lim's exposure to sexual crimes as a forensic psychiatrist has made her somewhat more vigilant as a mother.
She has become more alert of her surroundings, especially when her children are around and makes it a point not to leave them unattended.
"Before going into forensic psychiatry, I didn't realise that there are so many sexual offenders and that the victims may not just be adult females, that they can happen anywhere, at places that you don't expect or think are safe.
"For example, sometimes we go to the (public) toilet and let the child wait outside but things may still happen," she said.
"I knew there were such cases but never had first-hand encounter hearing about them. It's not just me, but my colleagues with young children are also more wary of our surroundings."
'NOT LIKE CSI'
Dr Lim's colleague, Mr Lim Tien Joo, is an advanced practice nurse based in the IMH forensic ward.
The 45-year-old forensic nurse works directly with patients, juggling multiple aspects of their inpatient care and daily needs.
For nurses who wish to work in a forensic psychiatry setting, formal training in mental health nursing is essential, as is on-the-job training, Mr Lim said.
When his children, aged 18 and 13, learnt of what he does for a living, they thought that their father's "forensic" work in IMH would be as heart-thumping as what they see in crime dramas.
"I told them it's not what they see on television, on CSI, where I venture into a (crime) scene to investigate a crime," he said, referring to the popular American forensics crime drama television series.  
"While the television programmes and movies claim to portray real-life situations, I would say certain elements are often exaggerated for dramatic effect."
Mr Lim had his first experience of working in an acute remand ward in IMH during his early days as a staff nurse.
"Back then, I was curious about individuals who came into contact with the criminal justice system because of their psychiatric disorder, or who had become (mentally) unwell following a criminal offence," he explained.
So while he tried his hand in various nursing settings, forensic psychiatry remained his first love. He has been working with this group of patients for the last 10 years.
"The legal aspect (of forensic psychiatry) added on to psychiatric conditions attracted me to the field. I find it more challenging than the other nursing disciplines," he said.
WHAT WORK ENTAILS
The ward where Mr Lim is now based receives patients who have been certified by the court under the Criminal Procedure Code as being unfit to stand trial or deemed to be of unsound mind at the time of offence.
"These patients are ordered to be remanded in IMH for safe custody while awaiting court hearing," he said.
He also has had experience working in Changi Prison Complex managing offenders with psychiatric disorders.
As part of his job scope, Mr Lim reviews the patients' psychiatric condition, their current mental state, medications and any side effects.
He also orders laboratory tests when needed and reviews the results in consultation with a doctor.
His work also involves providing the progress updates of regular patients to the multidisciplinary team.
At other times, he conducts individual sessions and activities, such as a game of basketball or cooking session, for patients. For instance, for a group activity, he came up with the idea of making a cake without an oven. During the process, patients learnt about adaptation and creativity while picking up nutritional knowledge. 
The reality is that having a psychiatric disorder is not a good indicator of aggression or crime. People with psychiatric disorders may be victims instead.

Mr Lim Tien Joo, an advance practice nurse at the Institute of Mental Health
Mr Lim works alongside a team of ward nurses whom he affectionately calls his "band of brothers" as well as his supervisors whom he turns to for advice.
He particularly likes the challenge of coming up with risk assessments and management plans for patients.
This would involve carrying out initial assessments on the patients' condition and physical complaints, and keeping up to date on their mental status.
"We report (to a consultant psychiatrist) what is happening to the patients in the ward, whether they risk hurting themselves or others.
"I would escalate urgent and complex cases to the psychiatrist for urgent management planning and monitor those who pose a risk to themselves or others, or require close psychiatric observation," he said.
A primary focus of the ward is mental health rehabilitation, so activities that encourage social skills training and social interaction are also conducted to help patients work through their social skill deficits.
"Their interpersonal and functional skills may be affected by their (mental) illnesses. For instance, they may have problems communicating with others, doing things independently or making decisions, so the activities are for them to regain functioning and in some cases, improve their independent living skills."
OVERCOMING COVID-19 CHALLENGES
During the early days of the Covid-19 pandemic, conducting such activities was tough when patients were required to stay within their respective wards as a precautionary safety measure to minimise cross-infection.
For example, before the pandemic, the patients looked forward to heading out of their wards to the courtyard within the block once a week for physical activities but had to forgo that during the Covid-19 outbreak.
"We had concerns on how it might potentially affect their clinical outcomes, aggravate their symptoms or trigger a relapse.
"The challenge then, was for us to continue our rehabilitation efforts without compromising the patients' and staff's safety in the midst of the risk of infection," Mr Lim said.
Like most of the rest of the population, they turned to using video-conferencing tool Zoom to conduct mindfulness sessions with patients in another ward.
The constraints during the pandemic also allowed the patients to showcase their creative problem-solving skills.
Mr Lim and the patients set up a corner to look like an indoor basketball court within the ward. The patients were then tasked to fashion a basketball hoop out of recycled materials, which would allow them to continue their favourite physical activity using a fabric ball, he explained.
When one of the patients came up with a workable prototype of a basketball hoop, Mr Lim recalled feeling touched, impressed and proud of the effort.
"I am proud to say that the indoor court with the basketball hoop is the only in-house one in IMH," he said. 
"The indoor court has worn out over the course of the pandemic, but it serves as a reminder to the patients who are on their recovery journey, that things are possible, that there is hope if they are willing to try.
"We have to keep trying."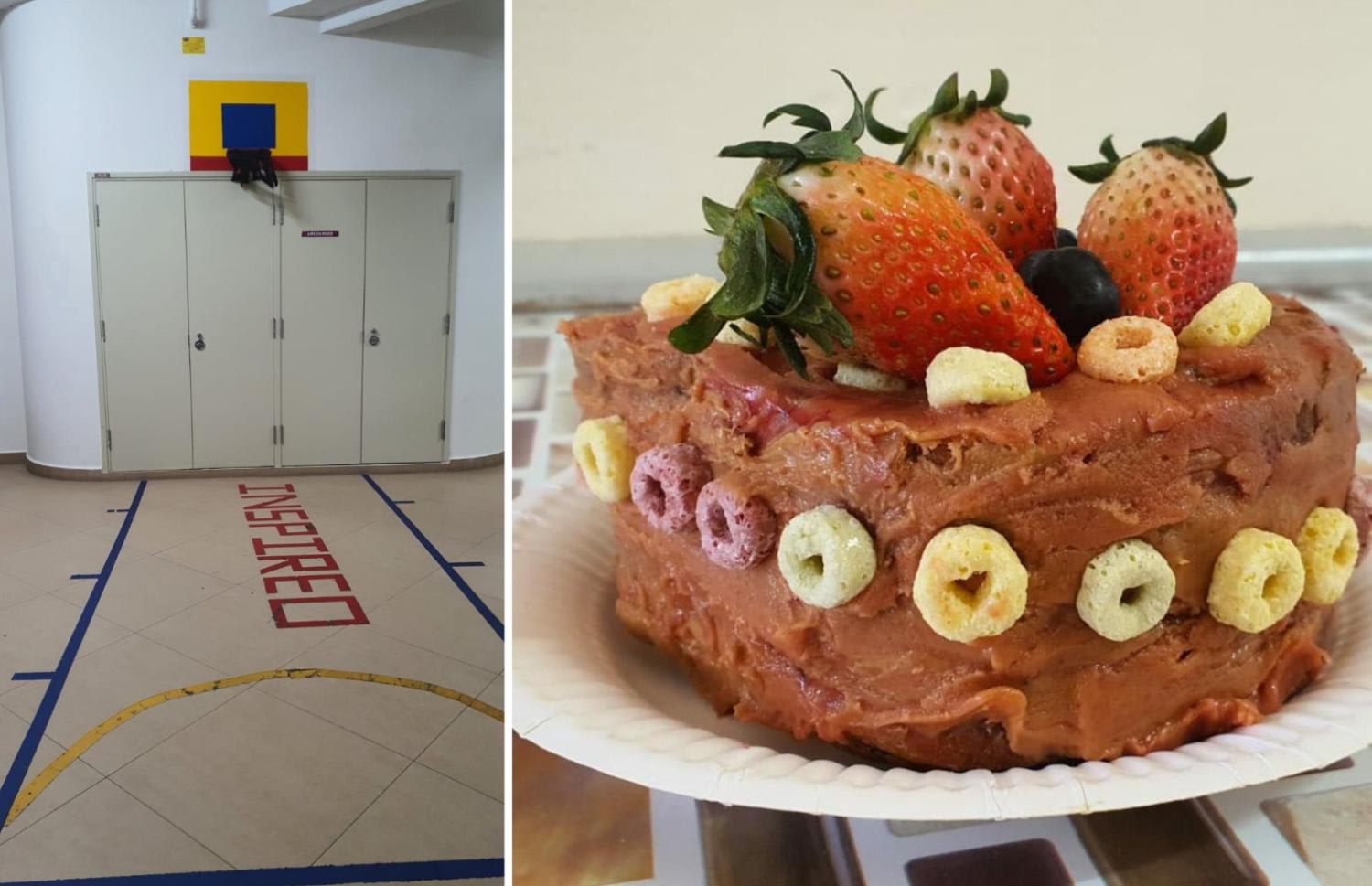 Like Dr Lim, the forensic nurse also hopes to debunk misconceptions that people with mental health problems are aggressive and unpredictable, or that they commit an offence because of their psychiatric disorder.
"The reality is that having a psychiatric disorder is not a good indicator of aggression or crime.
"People with psychiatric disorders may be victims instead," he said.
That is why during the rehabilitation process, the team helps patients to look at their own strengths and weaknesses, rather than focus and dwell on the offences they have committed and their past troubled history, Mr Lim added.
"For example, some patients are very creative — we help them build on their strengths to help them go back to the community, and give them the hope that there are some things they can do rather than focus on the negative aspects of what they did (in the past)."
Mr Lim feels that he, too, has gained invaluable insights into life after working with patients with mental health conditions.
"Many times, as healthcare workers, we think we are the ones who teach the patients what to do.
"Over here in the ward, it's about two-way communication. There are also some positive aspects we can learn from the patients.
"For example, when they learn to look past their illnesses, pick themselves up when they are down and look forward again. I think that's remarkable and something that we can learn from them."