Millennials need 'soft' skills to thrive in careers and adapt to changes
As workplaces keep changing and analysts forecast that robots may replace jobs, having the skills to succeed is critical. Millennials need to figure out what skills will position them best for success and, critically, how to get them.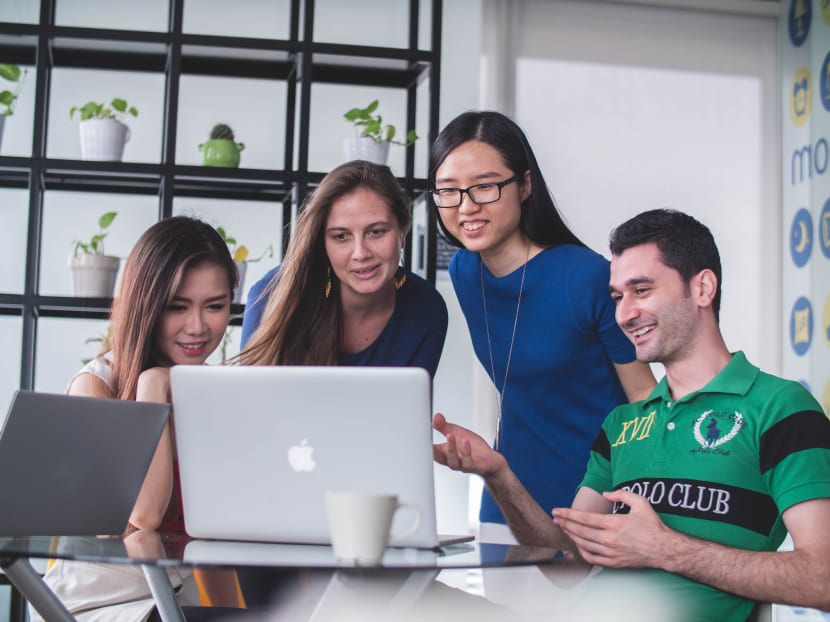 As workplaces keep changing and analysts forecast that robots may replace jobs, having the skills to succeed is critical. Millennials need to figure out what skills will position them best for success and, critically, how to get them.
As people build their careers, many of them focus on enhancing their technical or job-related skills in accounting, engineering, banking or any number of other areas.
These skills are indeed important. An accountant has to be an expert in accounting, and a software engineer needs to know coding.
Reinforcing that need, a survey by networking platform LinkedIn last year showed that statistical analysis and data presentation abilities were at the top of employers' lists, followed by technical design and development.
As Facebook's vice-president of human resources Janelle Gale wrote, it is your skill set that matters most. "We actually value skills over experience in the grand scheme of things," she said. When you are looking for a job, "we're looking underneath the surface for what's really going to matter and that's what skills you can bring to the table."
While having those hard skills is important, soft skills are going to matter as much as or even more in driving career success for people who want to progress upwards in their career. International recruitment firm Korn Ferry found that 92 per cent of human resource leaders see emotional and social skills as crucial in a globalising economy — even though millennials said that their education did not give them soft skills such as managing people.
Consulting giant PWC similarly says that the skills needed for the future are not just about science and technology. Soft skills such as creativity, leadership and empathy will be in demand, even as technological innovation changes the way work gets done.
Employers are shifting their focus now as well, with LinkedIn finding from job listings this year that recruiters want to employ people with digital prowess, creativity and strong communication, favouring applicants with both hard and soft skills.
LinkedIn's data showed that the top five in-demand soft skills in 2019 are creativity, persuasion, collaboration, adaptability and time management.
A key reason those soft skills are important, consulting firm Rohei says, is that the global workforce and the growing gig economy are changing the way organisations operate. Millennials will be part of organisations with increased diversity of culture and ways of working, so they need to be able to thrive in adaptable environments and stay effective amid major workplace shifts.
Recruitment firm Manpower Group notes that the changing workplace also means that career success will increasingly be determined by a person's learnability — the desire and ability to grow and adapt their skill set to remain employable throughout their working life.
"Higher learnability correlates strongly with career success — being more educated, better prepared for employment and higher paid," it said.
Despite that shift, a recent survey in the United States by consultancy Hay Group showed that around 80 per cent of human resource directors struggle to find graduates equipped with the social and emotional skills to be successful in their careers.   
HOW TO GET SOFT SKILLS
While universities and company training programmes have plenty of courses to teach hard skills such as finance and accounting or coding and design, acquiring the soft skills that will lead to career success in the long term can seem harder.
Moreover, a survey by online learning platform Udemy showed that 68 per cent of companies rely solely on on-the-job training, and 72 per cent only provide training directly relevant to an employee's role. Millennials will need to be proactive to gain the soft skills they need.
To start, identify the skills you need and figure out how to acquire them as well as how to use them alongside technology.   
One of the best ways to develop those skills is to work in different roles in your company, so you can manage in different environments and learn from various types of leaders.
Ms Feon Ang, LinkedIn's vice-president for talent and learning solutions in Asia Pacific, also encourages employees to be proactive in seeking out opportunities to learn additional skills by taking on new projects at work, seeking mentorship and taking up educational courses.
One easy way to take those courses is to go online. Coursera, for instance, offers online courses such as High Performance Collaboration, Successful Negotiation, or Presentation Skills.
Attending training courses in person can also be effective. SkillsFuture, for instance, has courses such as Leadership, Teamwork and Negotiation
Noting that making time for learning isn't easy and attention spans are shrinking, talent management platform PageUp suggests that another solution can be micro-learning.
Podcasts, blogs and videos offer bite-sized chunks of learning content, completed in three to five minutes, that makes learning easily digestible.
LinkedIn Learning has a short module called Giving Your Elevator Pitch, for example. This micro-learning is also valuable for companies, as organisations that offer micro-learning showed a 63 per cent increase in revenue compared with their peers.    
While having hard skills for your profession is important, gaining the soft skills you'll need to move up is what will likely take you beyond routine work. As you rise up and as the workplace changes, it is essential to make sure you develop those soft skills so that you can manage effectively in any situation.