Millennials using livestreaming to advance causes close to their hearts
SINGAPORE — She started livestreaming as a way to relieve the stress from her university studies, which began in August last year.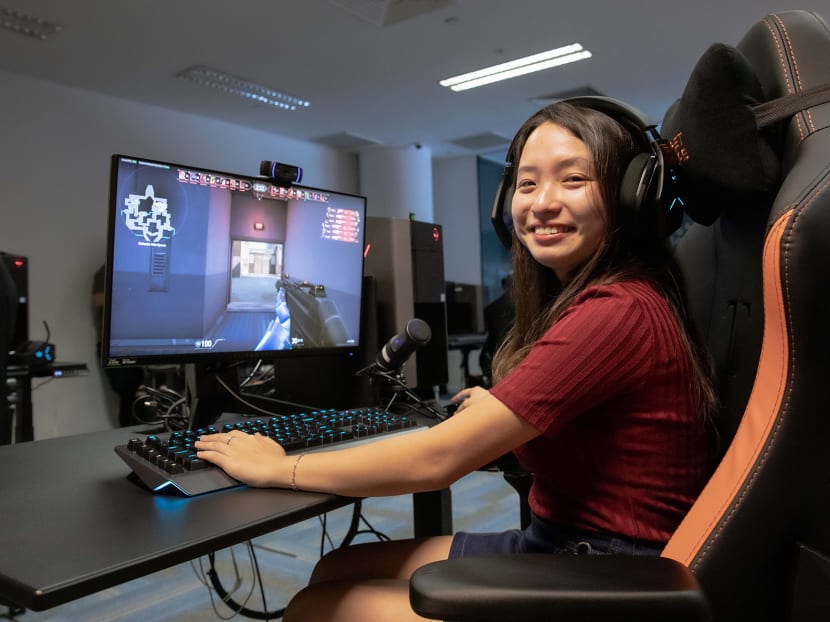 Some have used the livestreaming service Twitch to organise fundraisers
Proceeds have been donated to mental health advocacy efforts and also to migrant workers affected by Covid-19
Another millennial has used livestreaming to challenge gender stereotypes
SINGAPORE — She started livestreaming as a way to relieve the stress from her university studies, which began in August last year.
But little did Ms Tea Zi Le expect that this accidental endeavour would eventually lead her to use the platform to advocate for mental health.
Recalling her own struggles, Ms Tea said that she would be having panic attacks before heading to the Singapore Management University, where she studied business management, and sometimes even vomiting before classes started. At the time, she would be streaming 12 hours through the night, even when she was sick.
She then started sharing about her struggles with mental health to her viewers while livestreaming.
"It was met with very positive feedback… After the stream, people talked to me about (their mental illnesses). Then I'm like 'Okay this is it. I am going to openly share about mental illness so people are not afraid to share about it and seek help if they need to,'" she told TODAY.
Ms Tea is one of several young Singaporeans using livestreaming as a means to advocate for a cause close to their hearts.
Ms Clara Tan started livestreaming in July 2019 so that she and her friends can watch each other while they played games together.
Before long, she noticed that people started trickling into her channel to not only watch her game play but also play against her.
The 21-year-old video producer said that she started to realise that she was in a position of influence as a content creator when she found out that even primary school children were following her channel.
They even asked her questions on how they can be a streamer like her and also requested her autographs.
"This shows me that I have an influence in this space and it's a responsibility," she said.
To capitalise on that, she and seven other Singaporean livestreamers on Twitch decided to organise a fundraiser through the online platform, where the proceeds would be given to migrant workers affected by the Covid-19 pandemic last year.
"At that point of time, the migrant workers' dormitory situation was on the news all the time. They are a very overlooked part of our country. We feel like the core of our development of our country is very dependent on us, and so we decided to run this charity stream," said Ms Tan.
At the end of four days, the team raised over S$4,000 from more than 50 viewers, all of which were donated to the Migrant Workers Centre's assistance fund. There were on average about 100 viewers watching their charity stream throughout the four days, with a peak of about 200 viewers.
Ms Tan said that they would be looking to hold similar fundraisers for other causes in the future.
Ms Tea also organised a fundraiser through Twitch, where she streamed herself walking for a total of 22km along East Coast Park in nine hours, and raised over S$800 from 34 viewers, which was donated to the Singapore Association of Mental Health.
There were on average about 53 viewers watching her charity stream throughout the nine-hour walk, with over 2,000 live views in total.
CHALLENGING GENDER STEREOTYPES
There are also livestreamers like Ms Tricia Tay, who attempts to challenge gender stereotypes through her livestreaming sessions.
The 24-year-old university student tries to overcome the stereotypical perception of female streamers as women who are pretty and soft spoken by talking about her embarrassing antics.
Once she even farted while livestreaming, which has become a running joke among her viewers.
Ms Tay said that while producing such embarrassing content about herself is a way of standing out among the millions of streamers out there, it is also because she just wants to be herself and not put on a facade as a picture-perfect woman.
"With each stream and with each more embarrassing or outrageous story that I tell, I am regularly challenging that stereotype," she said.
Her mission, though, has garnered mixed reviews, with some viewers telling her that she is very uncouth and that her behaviour is not appropriate for a woman.
But there are others who have found her content refreshing.
"They find it very entertaining to see how I'm like a normal person like everybody else. I make a lot of mistakes, I do a lot of stupid things too.
"Slowly, one by one, they started opening up and they would tell me their own embarrassing stories, they would tell me about their problems," she said.
With the positive responses these livestreamers have been getting, they are all considering livestreaming as a possible full-time career.
In fact, Ms Tea has even quit university and is in the midst of preparing to be a full-time livestreamer, a step she felt confident to take after achieving partner status on Twitch after completing a 10-week training programme. A Twitch partner status allows a livestreamer to have more monetisation options from the platform.
All three livestreamers are recent graduates of a 10-week training programme called Pathway, which is organised by youth hub Scape.
Over the course of the programme, they were mentored by full-time livestreamers who taught them strategies to improve their content.
The trio earn between S$300 and at least S$500 a month from livestreaming as a side hustle, mainly through viewers subscribing to their channel.
A full-time livestreamer will have additional monetisation avenues, such as having sponsorship, for example.
While not typically viewed as a viable career choice in Singapore, some said they have their family's support.
Ms Tan's mother, for example, would be giving subscriptions to random viewers on her channel, while Ms Tea's siblings have also appeared on her livestream with her.
"(My parents) don't question me anymore. They can see how happy and how much healthier I am," said Ms Tea.