More than 130 academics sign open letter in support of historian Thum Ping Tjin, academic freedom
SINGAPORE — More than 130 academics from around the world have put their names to an open letter in support of academic freedom and historian Thum Ping Tjin as of Tuesday (April 10), four days after the document was put up.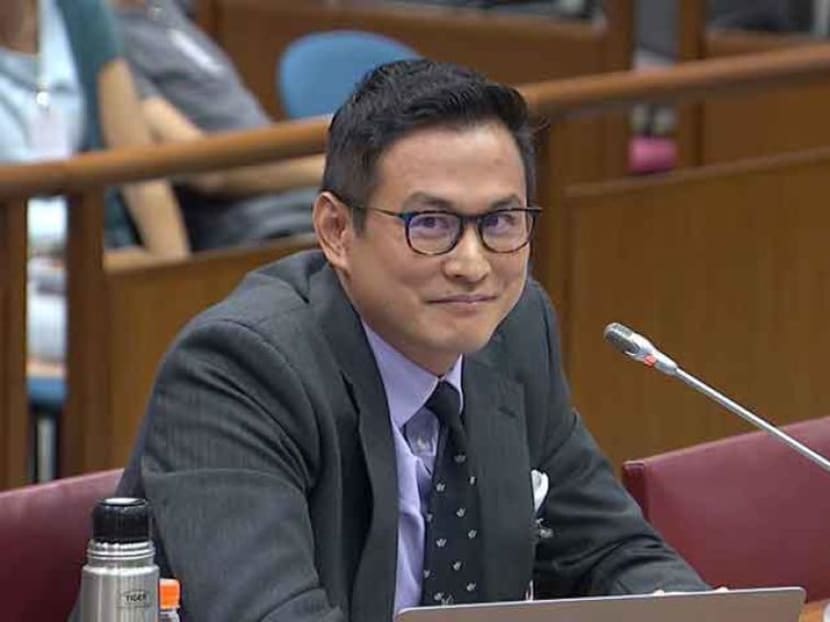 SINGAPORE — More than 130 academics from around the world have put their names to an open letter in support of academic freedom and historian Thum Ping Tjin as of Tuesday (April 10), four days after the document was put up.
The list included those who have taught or previously worked with Dr Thum — an Oxford University research fellow — as well as several academics working in Singapore universities.
Dr Thum was involved in a marathon exchange lasting about six hours with Law and Home Affairs Minister K Shanmugam at a public hearing conducted last month by the Select Committee studying deliberate online falsehoods.
The session, which turned testy on occasion, saw both men engaging in a back-and-forth on Dr Thum's interpretation of events in Singapore's history.
Dr Thum had claimed in his written representations to the Select Committee that historically, there has only been one body that has peddled falsehoods — the People's Action Party Government, which has been spreading "fake news" about Operation Coldstore, for example, "for narrow party-political gain".
The open letter, which was addressed to the committee chairman Charles Chong, questioned the motive behind the "grilling" of Dr Thum by Mr Shanmugam. "We are writing to express our deep concern at your committee's treatment of one of our colleagues… and the wider implications for freedom of expression and academic freedom in Singapore," it said.
It added: "We hope you will offer Dr Thum a full apology for his unacceptable treatment by your committee, and exercise your responsibilities as chairman to ensure in future that the committee sticks to its remit and is not used to intimidate your fellow citizens."
Singapore-based academics who signed the open letter include National Institute of Education lecturer Chang Qizhong, Lasalle College of the Arts adjunct lecturer Rachel Koh and Dr Adrian Heok, who is an executive committee member of regional human rights group Forum-Asia.
Also backing the letter was Prof Mohan J Dutta from the National University of Singapore (NUS), who was in the news last month after his invitation to Hong Kong-based Singaporean media academic Cherian George to give a talk at NUS was delayed due to an administrative oversight. Prof George also signed the letter.
Other signatories include Dr John Landers, an honorary fellow and former principal of Oxford University's Hertford College, who told TODAY that he holds Dr Thum — who was his graduate student — "in high regard as a man and a scholar".
Experts on Singapore politics and history, Dr Michael Barr and Prof Carl A Trocki, also signed – as did Prof Prasenjit Duara, former director of the NUS' Asia Research Institute and Prof Francis Loh, one of Malaysia's top political scientists.
Some of the academics said they signed the letter as they felt the committee's conduct amounted to a form of harassment, and constitutes a threat to academic freedom.
"This seems to me a clear attempt to intimidate a distinguished scholar whose research is troubling for Singapore's People's Action Party," said Dr Alexander Morrison, a history fellow and tutor at Oxford's New College. He added: "We certainly do live in an age when all sorts of nonsense is propagated online, but the attempt by the Singaporean Government to conflate that with peer-reviewed academic publication based on archival research constitutes a direct threat to academic freedom."
Prof Dutta, who is serving notice at NUS after tendering his resignation last month, told TODAY: "What we had in the exchange is a politician, a representative of the state, interrogating an academic mostly with 'Yes/No' questions, with artefacts being presented without the opportunity for serious engagement."
He added: "The exchange served to bring the scholar's integrity and academic credibility under scrutiny... The performance, if not interrogated for its quality and tenor, will send out a chilling message to academics in Singapore and elsewhere working on Singapore-related issues, especially when the findings of their work don't align with or even interrogate the state-sponsored line."
Prof Dutta reiterated that the worth of a scholar and the value of his or her scholarship is not determined by politicians or elected state representatives. "While, indeed, claims made in scholarly work may be engaged with, supported, refuted by politicians, the judgment of the value of that work (based on markers of quality, such as reliability, validity etc) and the terms of the debate lies precisely within the scholarly community... Academic freedom rests on this fundamental pillar of peer review as critical to the integrity of scholarship," he said.
Prof George, a professor of media studies at Hong Kong Baptist University, concurred that the way Dr Thum and his work were treated is "bound to have a wider chilling effect".
"As it is, there are too few historians researching our post-war history. Dr Thum's unhappy experience will therefore have a disproportionately large impact on the future of the field," he said.
Dr Heok reiterated that the proceedings of the Select Committee were "meant to hear opinions from various quarters of our community and citizenry but didn't allow their very invitees to speak freely".
He added: "Instead, the entire process looked like a cross between a courtroom where accused were being grilled and a lecture where pedants were pontificating."
The exchange between Dr Thum and Mr Shanmugam "strongly sends the message that the state will employ exceptional measures to squash critical views of history", said Dr Desiree Lim, a postdoctoral fellow at Stanford University.
Meanwhile, Dr Nicholas Harrigan, a former assistant professor of sociology with Singapore Management University, said the saga will "further silence the Singaporean academy".
Singaporean economist Linda Lim, who is a business professor at the University of Michigan, felt that the episode "not only discourages academics from addressing controversial subjects in their research and from participating in civic activities like the public hearing on 'fake news', it also discourages citizens who are not academic experts from developing and voicing their own independent opinions, and from participating in civil society".
She added: "As an economist, I am particularly concerned about this because our economic future hinges on successful indigenous innovation, which by definition requires a collective habit of questioning established ways of thinking and doing, such as academics are trained and required to practise."
Leiden University Professor of Law & Society in Indonesia Adriaan Bedner criticised Mr Shanmugam's attitude during the "interrogation" as "disrespectful, hostile and insinuating". Dr Allan Patience, a Principal Fellow at the School of Social and Political Sciences in the University of Melbourne, said the committee's treatment of Dr Thum "demonstrates very clearly to the whole world that academic freedom is under very serious threat in Singapore". "That is why principled scholars find Singapore so unattractive," he said.
Dr Giuseppe Labianca, who is the Gatton Chaired Professor of Management at the University of Kentucky, added: "When governments restrict or even attempt to restrict academic freedom, they create a dangerous situation for the entire society — academic speech is often the canary in the coal mine for other forms of speech.  I signed to show that academics from around the world are watching Dr Thum's case."
The 10-member committee heard from 65 witnesses here and abroad over eight days of public hearings. It will resume its work when Parliament reconvenes in May to mull over the evidence and work on its report.