More than 1,700 products making false claims about Covid-19 removed, 1,600 sellers warned: HSA
SINGAPORE — Since February, more than 1,700 products have been removed from stores and e-commerce platforms here for being falsely marketed as able to prevent, treat or diagnose Covid-19.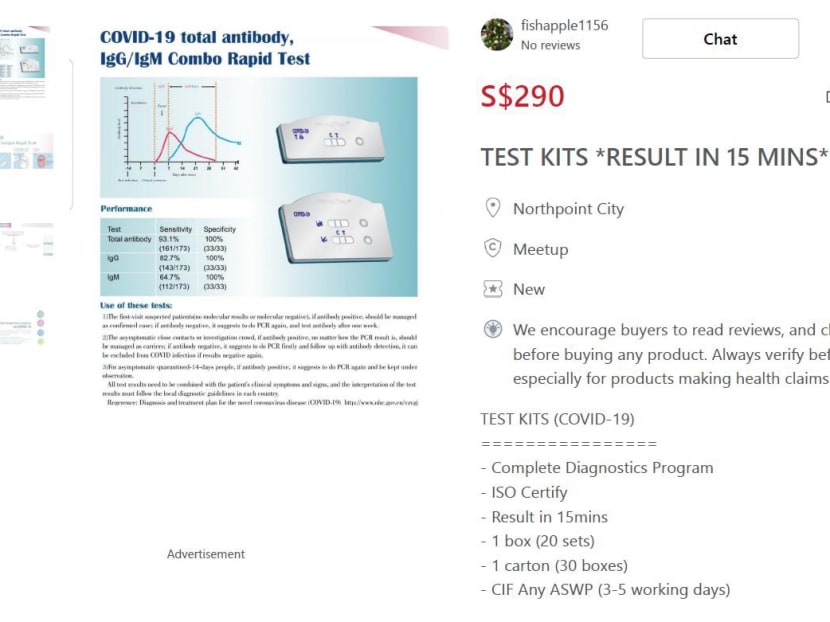 SINGAPORE — Since February, more than 1,700 products have been removed from stores and e-commerce platforms here for being falsely marketed as able to prevent, treat or diagnose Covid-19.
These products include Covid-19 test kits for home use, health supplements, herbs, traditional medicines and hand sanitiser, said the Health Sciences Authority (HSA) in a press release on Wednesday (May 6).
HSA said it has also issued over 1,600 warning letters to sellers and companies marketing such products since February, as it intensifies surveillance efforts to clamp down on such misleading claims.
The authority added that it has detected and removed more than 40 listings for Covid-19 test kits on local e-commerce platforms to date. Sellers had priced them between S$10 and S$290 and falsely claimed that they could produce accurate results within minutes.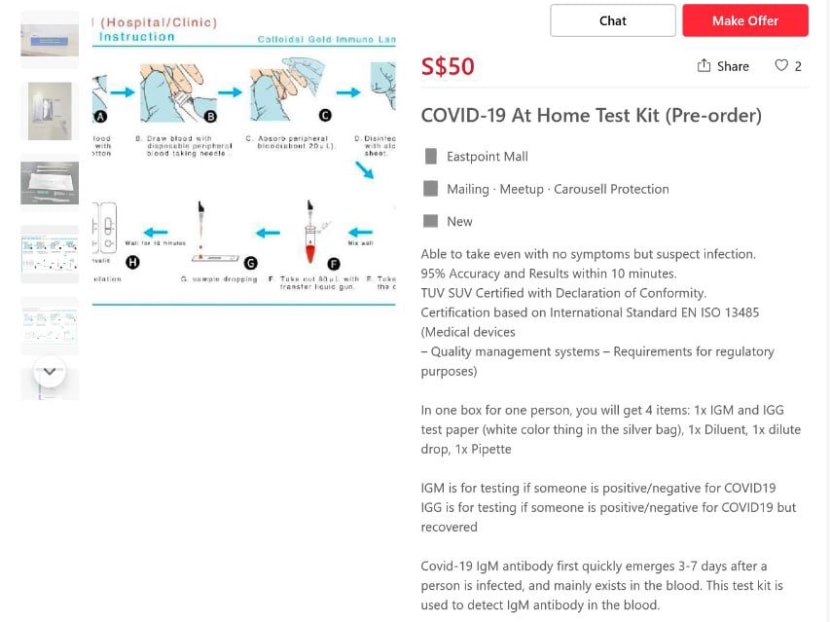 "Consumers should be aware that there are no HSA-approved home-based test kits; no health supplements or herbal remedies, and no consumer devices approved for Covid-19 diagnosis or treatment," said Associate Professor Chan Cheng Leng, group director of HSA's Health Products Regulation Group.
Testing in Singapore can be done only by clinical laboratories or medical professionals in clinics and hospitals, the authority said.
It added that people using unapproved test kits at home could be given a "false sense of security". They could even spread the virus unknowingly due to false negative readings, or delay seeking treatment.
HSA has also removed more than 100 online listings for products claiming to be able to prevent or fight Covid-19. These include health supplements, traditional medicines, herbal remedies and probiotics sold by Chinese medical halls, health supplement retailers and multi-level-marketing companies.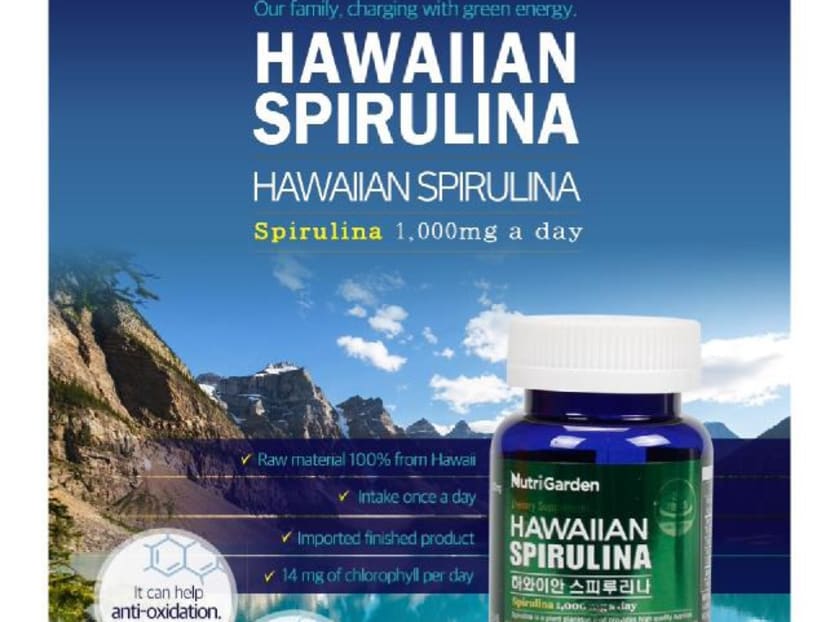 For example, health supplements such as red ginseng and Hawaiian spirulina have been promoted as being "good for coronavirus". A traditional Chinese medicine clinic was also found selling herbal fragrance porches claiming to "protect from the coronavirus". Other products had claims such as "prevent Covid-19 with this immune system booster" and "use Vit C for the prevention of Covid-19".
"Most of these products are meant for general health and wellness," HSA said. "There is no scientific evidence that any of these products can prevent or treat Covid-19."
The authority also said it has issued more than 650 warning letters to sellers and companies for making false or misleading claims on sanitiser and disinfectant sprays for the hands and body. These include claims that the products "protect against coronavirus", "kill viruses including coronavirus" or "stop coronavirus".
"Consumers are advised that washing your hands regularly with soap and water is still the best way in reducing the spread of germs such as bacteria and viruses," HSA said, adding that hand sanitiser may not eliminate all germs and may not work well if hands are visibly dirty.
"It is unfortunate that many unscrupulous dealers preyed on the fears of the public, offering these unproven tests and treatment regimens and even oversell their sanitiser," added Dr Leong Hoe Nam, an infectious diseases specialist at Mount Elizabeth Hospital.
"The more impossible the claims are, the more likely it is a dud."
HSA reminded sellers not to make false or misleading claims regarding their products. Sellers who falsely advertise products as preventing or treating Covid-19 are liable to prosecution and, if convicted, may be imprisoned for up to 12 months, fined up to S$20,000, or both.
The authority added that it will continue monitoring the market and taking stern action against such sellers. Consumers can also report any suspicious health products with Covid-19-related claims to HSA at hsa_is [at] hsa.gov.sg or 6866 3485.