More 'bespoke designs' in HDB towns in the pipeline, with new technologies on trial
SINGAPORE — Imagine a future where public homes come in more bespoke designs and are built in less time thanks to 3D printing, and where drones circle around estates to conduct facade inspections.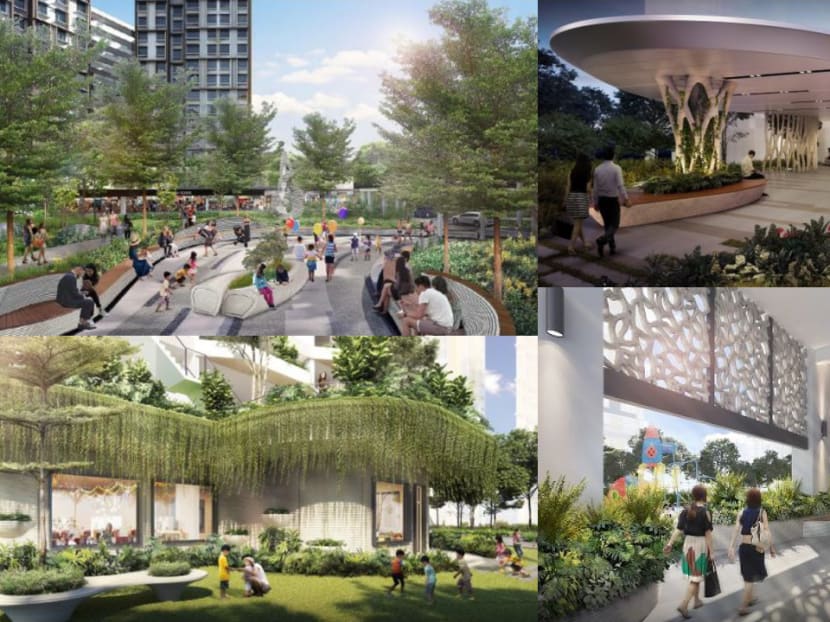 SINGAPORE — Imagine a future where public homes come in more bespoke designs and are built in less time thanks to 3D printing, and where drones circle around estates to conduct facade inspections.
These are among a few technology innovations the Housing and Development Board (HDB) has invested in to raise productivity, sustainability and quality of homes, the agency said in a press release on Sunday (Sept 15).
WHY IT MATTERS
Improving productivity and efficiency is crucial as the built environment industry — which refers to the human-made environment — struggles with manpower and resource challenges.
The sector is also often perceived as having one of the lowest productivity rates compared with others, due to the traditional building methods employed and the large amount of manpower involved.
These innovations could potentially reap improvements in time savings, site productivity and safety standards.
NEW INNOVATIONS BEING DEVELOPED
1. 3D concrete printing
How it works: 3D concrete printing looks like a machine squeezing a paste (a customised cement blend with water) out of a tube to form a building component, according to the design plans loaded on to the 3D printer.
The technology combines digital Building Information Modelling (BIM) technology with additive manufacturing techniques — a process in which objects are constructed by adding layers of materials. With such a process, moulds or formwork are no longer required.
Why it is needed: Currently, designing and fabricating concrete building elements require skilled labour, are time-consuming and also costly.
For example, depending on the intricacy of the design, a set of large moulds could take up to two months to fabricate, excluding the time needed to design the actual mould. As each mould set loses its form over time, new moulds will have to be fabricated, which is costly.
Why it is useful: 3D printing is faster and, in the long run, it will reduce the dependency on conventional precast mould fabrication workers and alleviate critical labour shortages. 3D printing could also offer free-form, unconventional and bespoke designs, HDB said, creating potentially greater variety in the look, feel and texture of future HDB buildings.
Expected to be ready: For a start, HDB will trial the use of 3D concrete printing for smaller building components at selected projects in Tengah and Bidadari when ready.
HDB has already set up the largest 3D concrete printer in South-east Asia at HDB's Centre of Building Research.
2. Artificial Intelligence (AI) safety monitoring tool
How it works: The new tool will integrate footage from CCTVs — currently installed at some construction sites — with an AI system that can detect, analyse and alert safety supervisors to potentially dangerous situations or behaviours. When lapses are detected, alerts and photographs of the situation will be sent to the supervisors' mobile phones. HDB is collaborating with the National University of Singapore and AI Singapore to develop and test-bed this new tool.
Why is it needed: Building work sites depend heavily on manual supervision to ensure safety. But this is resource and time intensive, often requiring multiple safety and site supervisors at any time.
Why it is useful: AI and video analytics will be able to reduce the need for constant manual supervision, and errors arising from fatigue. A centralised and automated surveillance system will enable safety personnel to simultaneously monitor different work sites round-the-clock remotely, thus allowing greater coverage with less manpower.
Expected to be ready: The first trial commenced in September this year at the Clementi Peaks Build-to-Order development. There will be further trials until the fourth quarter of 2020, after which HDB will conduct further studies to determine if the technology is ready to be rolled out.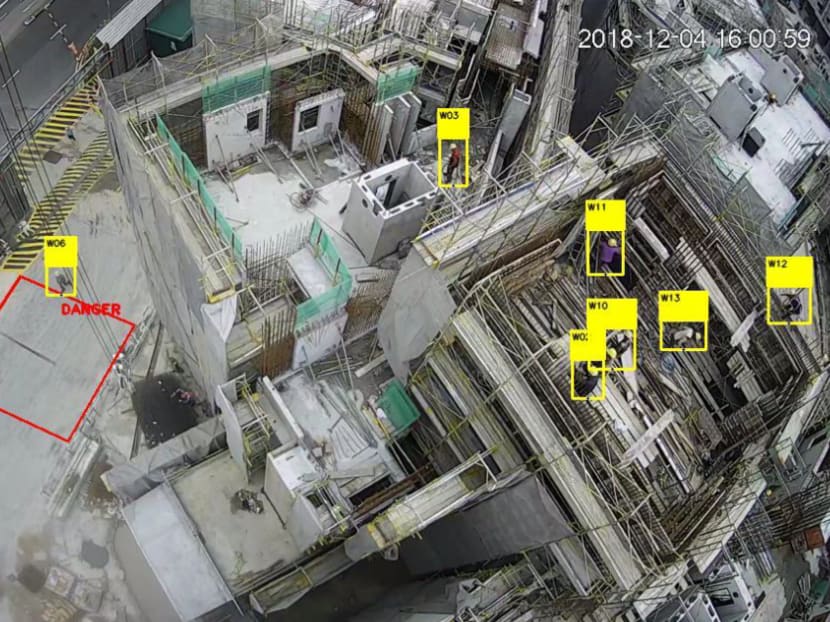 3. Drones to conduct façade inspections
How it works: The future drone inspection system taps a cloud software platform to conduct a visual scan of building facades captured during inspection. Leveraging AI, the system processes thousands of photos and identifies building defects in the cloud, detecting and categorising defects. It can also deliver a report to highlight the severity of the defects detected and recommend possible remedies to managers.
Why it is needed: Currently, facade inspection is labour intensive and is potentially dangerous, as workers carry out inspections while on suspended gondolas.
Why it is useful: Using drones coupled with visual analytics and AI for facade inspections is a safer and more efficient alternative. It will improve worker safety and reduce dependence on manual labour.
Expected to be ready: While there is no expected launch date yet, HDB has conducted small-scale pilots at Yuhua and Sembawang to assess the feasibility of flying drones for facade inspections in residential estates. HDB is continuing to refine the system with the learning points from the trial, such as signal restrictions during operations.