MPs call for extension of harassment laws to better protect security guards, as condo video goes viral
SINGAPORE — Two labour Members of Parliaments (MPs) have renewed their calls for harassment laws to be extended to cover private security officers, as a video showing a condominium security officer being verbally abused by a resident went viral over the weekend.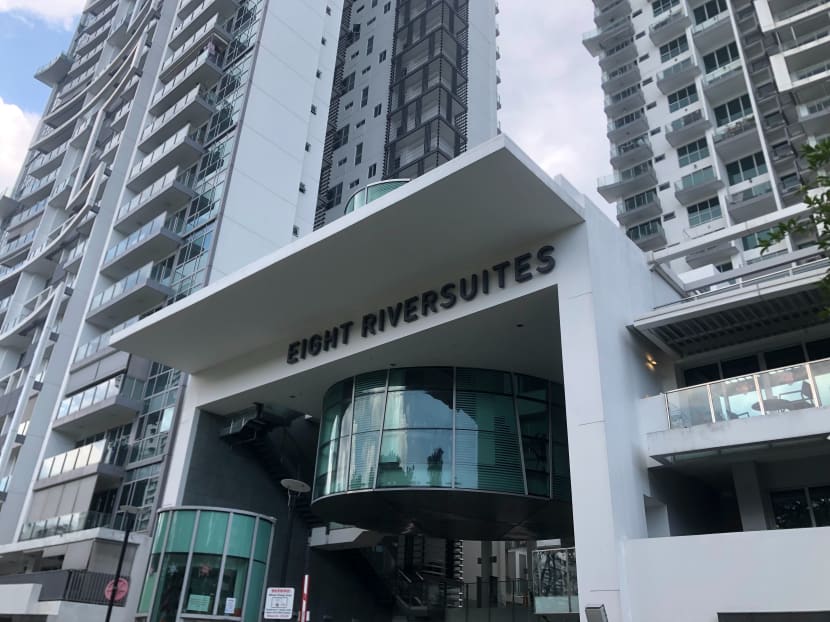 SINGAPORE — Two labour Members of Parliaments (MPs) have renewed their calls for harassment laws to be extended to cover private security officers, as a video showing a condominium security officer being verbally abused by a resident went viral over the weekend.
Meanwhile, multinational investment bank JP Morgan said on Sunday (Oct 27) that it is looking into the matter as its employee was purportedly involved.
The video has spread on social media since it was posted online on Saturday morning. It shows a resident of Eight Riversuites condominium, located in the Whampoa area close to Boon Keng MRT station, arguing with a security guard on Friday night.
The police have confirmed that a police report has been lodged over the matter. Mr Raj Joshua Thomas, president of the Security Association Singapore, told TODAY that the security officer involved, who is employed by KH Security, had made the report.
The dispute was over a rule by the condominium's management, which imposed a S$10 fee for visitors who park their cars there after 11pm.
The resident's guest had come over at about 10.30pm for Deepavali festivities.
'I BOUGHT YOUR PROPERTY FOR S$1.5 MILLION'
The video shows the security officer asking what time the visitor would leave, followed by the resident questioning if guests could not visit him after 11pm on Deepavali.
"I bought your f***ing property for S$1.5 million, you know? This is S$1.5 million, okay?" says the resident, who identifies himself as Ramesh, at one point.
After the security officer tells him he would let the management know of the situation, the resident replies: "Tell the management to f*** off."
At the end of the video, the resident gets into the car with his friend and they enter the underground car park.
Many netizens identified the resident as an employee of JP Morgan. In response to TODAY's queries on whether he is indeed with the bank, a spokesperson said: "We are aware of the video and are looking into it. We won't be making further comment at this time."
Pasir Ris-Punggol GRC MP Zainal Sapari wrote on Facebook that he and fellow labour MP Patrick Tay had previously urged the Ministry of Home Affairs to consider including all private security officers under the Protection from Harassment Act.
Currently, only those working in public hospitals or institutions are considered public service workers and thus covered under Poha.
Those who threaten, abuse of insult them can be jailed for up to a year, fined up to S$5,000 or both. In comparison, those who harass members of the public can be jailed for up to six months, fined up to S$5,000 or both.
Mr Tay, who is an MP for West Coast GRC, had lobbied for the change in Parliament a year ago, when he called for cleaners, waste collectors and private security officers to be covered as public service workers.
Mr Zainal added in his post: "While we expect security officers to ensure a safe and secure environment, they must be protected regardless of any artificial boundary of public or private common spaces."
SEEK RECOURSE THROUGH CONDO MANAGEMENT: ASSOCIATIONS
When TODAY visited the condominium on Sunday, security officers there said that visitors have to pay S$10 to park after 11pm or overnight on weekdays. On weekends and public holidays, visitors have to pay the same amount after 2am.
If visitors still park without paying, the wheels of their cars will most likely be clamped, they said. They declined to reveal anything more, saying they have been told not to speak to the media.
The security officer involved had been working the night shift from 7pm to 7am.
Residents whom TODAY spoke to said they were shocked over the incident, but generally knew that such rules existed.
A British expatriate in her 50s, who wanted to be known only as Ms Sandy, called it "an unfortunate scene". She said that she would usually tell her visitors coming over at a late hour to either park in nearby public housing estates or take a cab.
"If you don't want to spend S$10, park nearby and walk over. It won't kill you," she added.
Meanwhile, the Security Association Singapore was among three security bodies that condemned the incident.
In a statement, Mr Thomas said that condominium residents must understand that security officers enforce the rules and should not be "used as punching bags for residents to take out their frustrations on".
"In the event that security officers are lenient in enforcing in-house rules, the security agency is often penalised though onerous liquidated damages," added Mr Thomas, who similarly called for security officers to be treated as public service workers under Poha.
Mr Raymond Chin, general secretary of the Union of Security Employees Singapore, said that they have been handing out decals and notices about the need to respect security officers who are doing their duties.
"While we empathise with the resident on his unhappiness with the rules of the estate, his right of recourse should be through his management committee. The security officers are merely executing the requests of the committee," Mr Chin added.
The Association of Certified Security Agencies said that it hopes "the due process of law will be met with the ongoing police investigation".
Writing on Facebook on Sunday, Senior Minister Tharman Shanmugaratnam weighed in on the incident and condemned the actions of the resident, while praising the security guard "who handled the abuse and a very unpleasant situation in a dignified way".
Nevertheless, he urged the public not to go after the resident and instead, let the authorities do their job. 
Mr Tharman said: "What this resident did and said was wrong — at so many levels. It is these examples of modern-day bigotry and a sense of entitlement that the light of Deepavali seeks to dispel… But we should absolutely avoid threatening or harassing the resident concerned. A police report has been made by the security officer, and we should leave it to the Police to handle."