M'sian drug trafficker gets last-minute stay of death penalty after testing positive for Covid-19
SINGAPORE — Three judges in the Court of Appeal on Tuesday (Nov 9) issued a last-minute stay of execution for convicted Malaysian drug trafficker Nagaenthran K Dharmalingam, after he tested positive for Covid-19.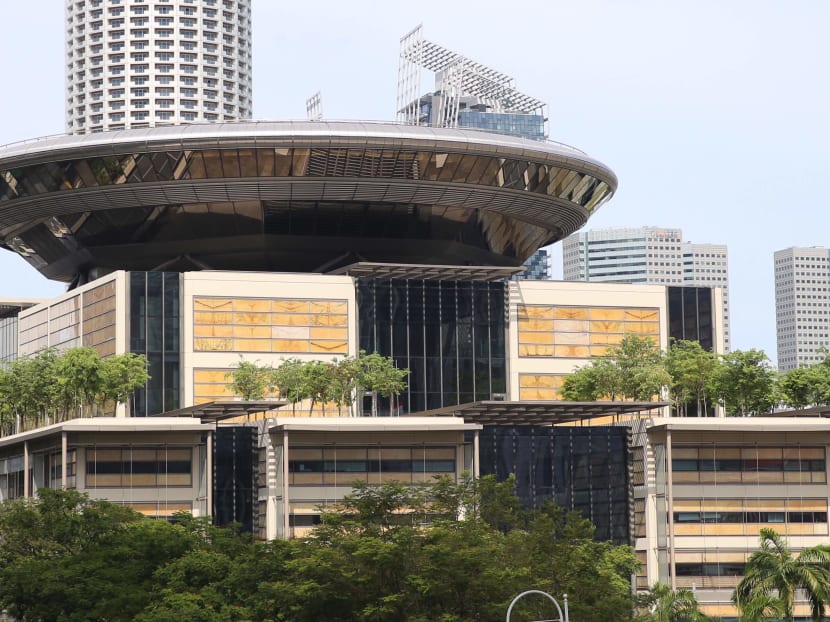 Nagaenthran K Dharmalingam, 33, has been on death row since 2010
He has filed multiple appeals over the years and asked for clemency from the President, with all of them being rejected
On Nov 8, the High Court rejected a new application for a reprieve of his death sentence
His lawyer M Ravi then appealed to the Court of Appeal on Nov 9
The apex court issued a stay of execution after it was revealed that Nagaenthran is infected with Covid-19
SINGAPORE — Three judges in the Court of Appeal on Tuesday (Nov 9) issued a last-minute stay of execution for convicted Malaysian drug trafficker Nagaenthran K Dharmalingam, after he tested positive for Covid-19.
The 33-year-old has been on death row for more than a decade for importing 42.72g of pure heroin into Singapore.
He was scheduled to be executed on Wednesday morning.
He was briefly brought into the dock in a packed courtroom in the Supreme Court subject to safe distancing measures, but was escorted out after a few minutes.
Nagaenthran was in court on Tuesday for an appeal against a High Court rejection of an application for a reprieve of his death sentence on the grounds that he purportedly has a low mental age.
When the hearing started 20 minutes after its scheduled time, Justice Andrew Phang told the court that Nagaenthran had tested positive for Covid-19 but did not reveal when this happened.
His lawyer M Ravi, as well as prosecutor Wong Woon Kwong from the Attorney-General's Chambers, said they were not aware of this development and had to take instructions.
Justice Phang then said it would not be appropriate to continue the hearing even through video-conferencing platform Zoom.
"The judicial execution is scheduled for tomorrow and I cannot imagine — a prisoner has been afflicted with Covid-19. The execution can't take place anyway," the judge added.
Along with Justices Judith Prakash and Kannan Ramesh, Justice Phang then issued the stay of execution and adjourned the hearing to an undetermined date.
"Here we have got to use logic, common sense and humanity... It is unfortunate. Mr Wong, this is the fault of no one — it just happened," the judge told the prosecutor.
The hearing of the appeal did not proceed.
BACKGROUND
Through Mr Ravi, Nagaenthran had applied for a reprieve from the execution of his death sentence on the basis that he had the mental age of someone under 18.
However, High Court judge See Kee Oon dismissed the application on Monday after Mr Ravi conceded that he had no medical expertise to back him up, and had only visited Nagaenthran once in the last three years for 26 minutes last week.
Justice See noted that it was not disputed that Nagaenthran was assessed to have an IQ of 69. Nevertheless, the trial judge found that he did not suffer from any degree of intellectual disability, even though it was accepted that he had borderline intellectual functioning.
Justice See also rejected Mr Ravi's argument that it would be a violation of the Singapore Prison Service's "internal policy" not to execute convicted persons who are mentally disabled, given that there is no such policy.
A petition to President Halimah Yacob to pardon Nagaenthran, which was started on Oct 29, had attracted more than 70,000 signatures as of Tuesday afternoon. His petition to the President for clemency had already been rejected earlier.
The case has drawn global news coverage from outlets including CNN, The Guardian and The Washington Post.
Nagaenthran was sentenced to the death penalty in November 2010. He had been caught in April 2009 while entering Singapore from Malaysia at Woodlands Checkpoint with the bundle of drugs strapped to his thigh.
His appeal against his conviction and sentence was dismissed by the apex court in July 2011.
In February 2015, he filed a re-sentencing application to set aside the death sentence imposed on him and substitute it with life imprisonment, following amendments to the Misuse of Drugs Act.
Nagaenthran also lodged a second appeal for a judicial review into the public prosecutor's decision not to issue him a certificate of substantive assistance — for helping the Central Narcotics Bureau disrupt drug trafficking activities.
However, the High Court dismissed both applications in 2017 after finding that he was not "suffering from an abnormality of mind at the time of the offence". The decision was upheld by the Court of Appeal in 2019.
The Ministry of Home Affairs previously clarified that both courts had also held that his mental responsibility for his offence was not substantially impaired.
He had known that it was unlawful for him to be transporting the drugs, and he had concealed the drugs to avoid them being found. He was found to have done this with the intention of paying off some of his debts.
The Court of Appeal earlier found that this was "the working of a criminal mind" who had weighed the risks and benefits associated with the crime.
The High Court also found that Nagaenthran's claim that he had delivered the bundle under duress from someone who allegedly assaulted him and threatened to kill his girlfriend was "fabricated" and inconsistent with his other accounts.
Anyone convicted of trafficking more than 15g of pure heroin in Singapore will face the death penalty.
TODAY has contacted the Singapore Prison Service for more details, including when and how he caught Covid-19.