National Day Special 2016: A flourishing garden state
SINGAPORE — Many Singaporeans probably cannot tell apart one green plant from another, but the Garden City is actually home to many unique species of flora, such as the kerinting palm, Singapore ginger and Singapore kopsia.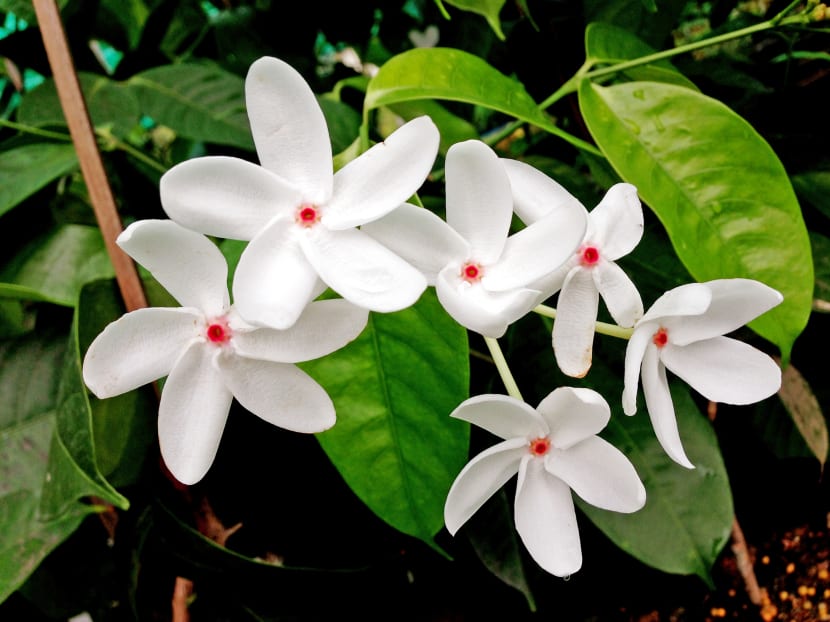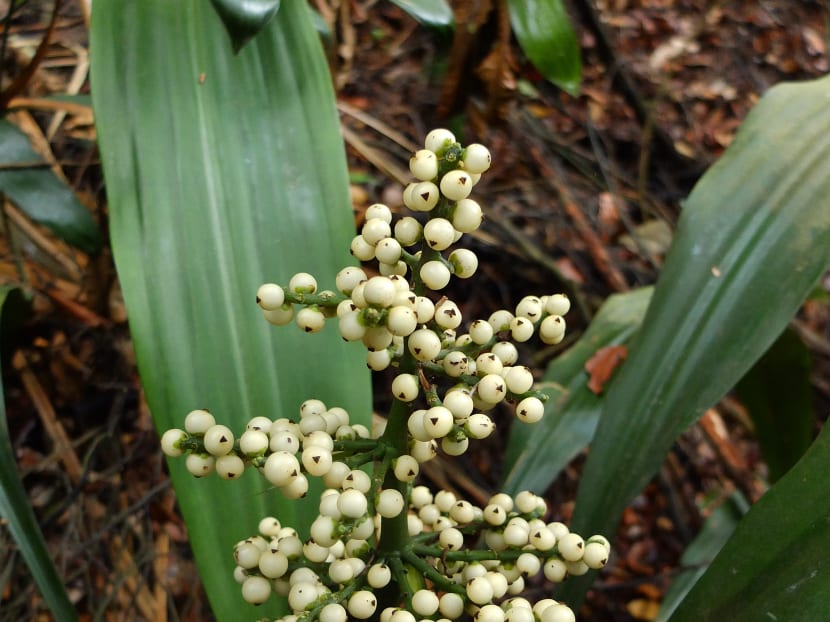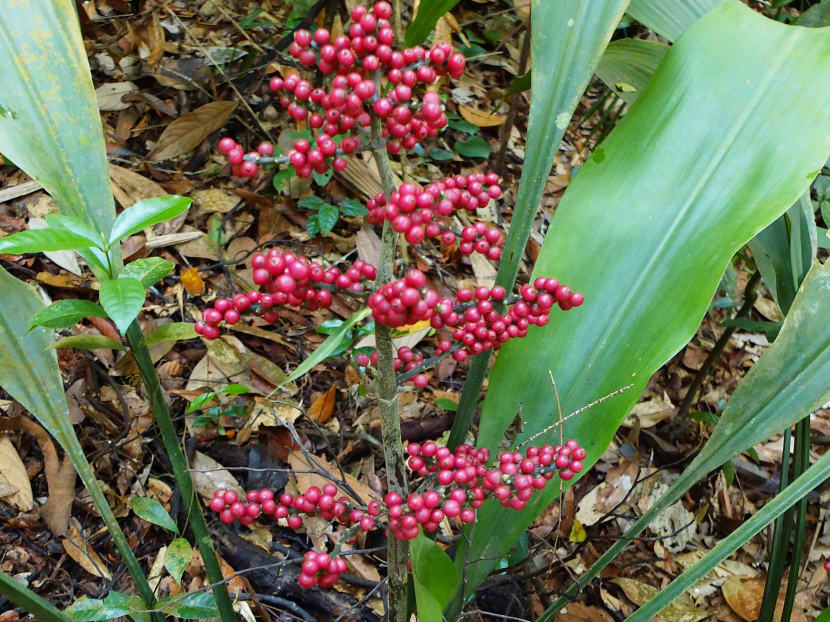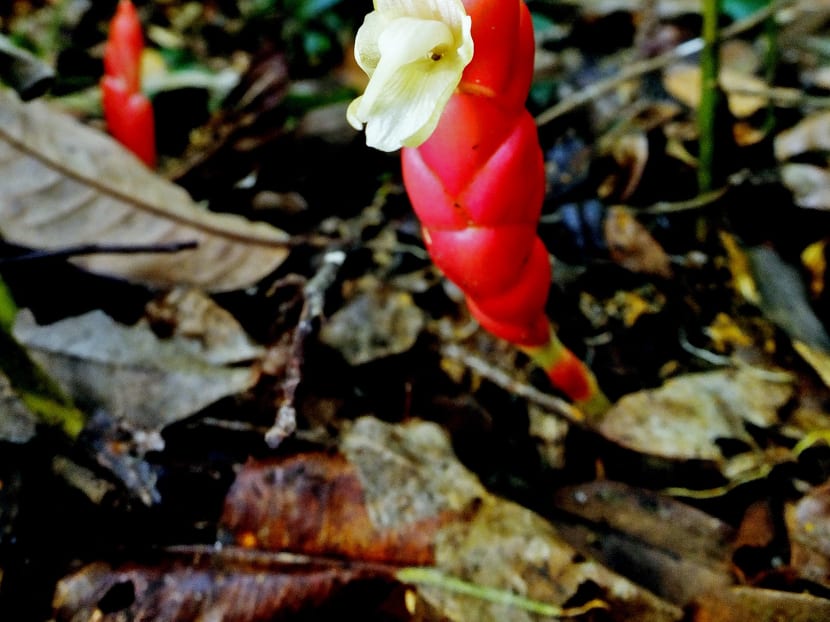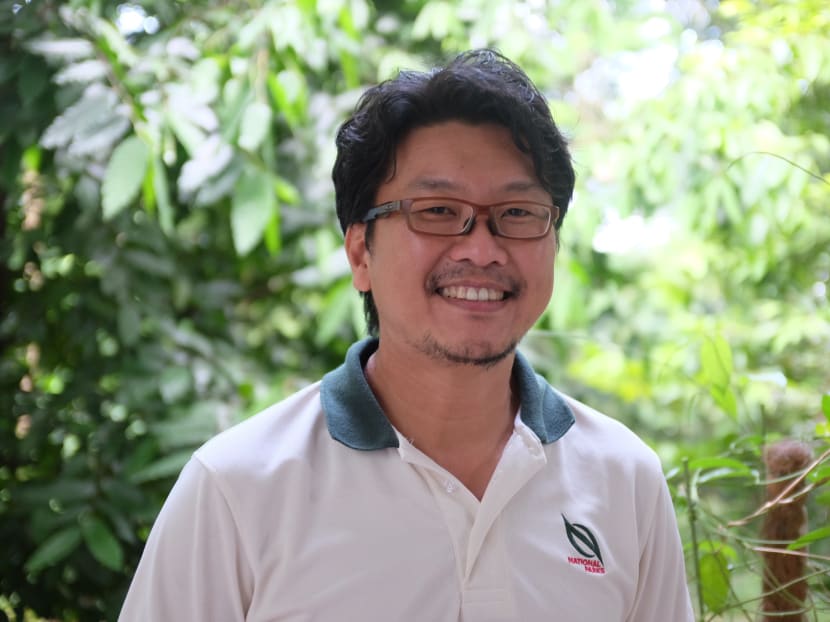 SINGAPORE — Many Singaporeans probably cannot tell apart one green plant from another, but the Garden City is actually home to many unique species of flora, such as the kerinting palm, Singapore ginger and Singapore kopsia.
And for experts such as taxonomist Dr Jana Leong-Skornickova, from the Singapore Botanic Gardens, keeping such living natural heritage alive and well requires not just expertise, but also plenty of passion.
The 41-year-old ginger plant specialist considers herself as one of those "crazy people who love plants to bits".
"It's like when I go into the forest, and point out this (plant) is different, that is different, and you look at me and say 'siao ah', you crazy woman," said the Singapore permanent resident from the Czech Republic, who sometimes refers to young plants as "babies".
On the hunt for new ginger species since 2002, it was a "dream come true" in 2012 when the National Parks Board (NParks) staff sent Dr Leong-Skornickova a ginger leaf sample taken from the Central Catchment Nature Reserve (CCNR).
Her interest piqued by how different the leaf looked from the ginger species she knew, the taxonomist — a biologist who groups organisms into categories — combed the swathes of forest in the CCNR to track down the plant where the leaf came from.
After Dr Leong-Skornickova and her team discovered the plant in 2013 — a new species of Singapore ginger that is endemic to the island — a laborious two-year process of describing and classifying the plant ensued.
The plant bore its first flowers only in May 2014, and much to Dr Leong-Skornickova's delight, on her very birthday.
It is "incredible" that even in this day and age, scientists are still able to uncover new surprises in the forest, she added.
Among tropical countries, Singapore stands as the "most richly diverse, and botanically explored" — with 5,700 specimens per 100sqkm, and over 33,000 specimens in the Botanic Gardens herbarium collected from its forests, Dr Leong-Skornickova noted.
In contrast, countries such as Laos and Cambodia typically have about four specimens per 100sqkm.
Such widespread exploration could be due to Singapore's history as a trading port, which led many botanists to stop by, as well as the fact that the Botanic Gardens here was established early on, she said.
In the course of her research, Dr Leong-Skornickova also discovered two new endemic plant species, the Hanguana rubinea and Hanguana triangulata. Both of them had been wrongly labelled as Hanguana malayana, because the Hanguana species was a "terribly under-studied plant group".
She added that the verification process is often laborious and manpower-intensive, drawing on specialists who can go down to the ground to do cross-checks on the plant species.
Such work needs to be done jointly by two groups of botanists — the generalists with a wide knowledge of flora and the "nitgrits" who specialise in a few plant families and question if plants are correctly classified.
"If you asked me to do a checklist of the Bukit Timah Nature Reserve, it would take me 10 lifetimes to do it, because I would be doubting each and every plant," she joked.
Technological advances, though, have helped to make their task easier, with botanists using trap cameras and even flying drones over forest canopies to analyse different tree species from the tree crowns.
Classification of species aside, another big challenge for botanists such as Dr Leong-Skornickova is getting Singaporeans to be more familiar with local plants.
"If you ask the children, they will think heliconias and raintrees are native to Singapore because they are planted everywhere. So, they grow up with these images of foreign plants in their heads," she said.
As such, apart from efforts to educate the public, Dr Leong-Skornickova suggested that schools can offer more early outdoor education, such as having native plant community gardens in the school compound, to expose their students to more local flora.
Among the lesser-known native species are the Singapore kopsia, which has been classified as a "critically endangered" tree, and the kerinting palm, said Dr Adrian Loo of the National Biodiversity Centre.
Locally, the Singapore kopsia can be found growing naturally only in the Nee Soon Freshwater Swamp Forest. The kerinting only grows in the understorey of pristine forests.
Experts believe that there is a need for Singaporeans to develop a greater interest in not only knowing more about the island's living natural heritage, but also the importance of protecting it.
After all, as the biophilia hypothesis suggested, there is an instinctive bond between humans and nature, noted Dr Loo, an expert on palm trees.
"Having natural history like ours is a privilege… Initially, (Singapore) in its natural state was not industrialised ... We have an innate love for it (nature)," he said.
Dr Leong-Skornickova added that Singapore needs to think twice before letting development plans encroach further into the island's remaining primary forests.
"If we want to retain our biodiversity heritage, the only biological wealth we have, we must preserve the forest ... People should treasure what little we have left, and start to look at native plants with different eyes."
Noting that the renewed interest by various groups in surveying local flora and fauna could lead to exciting new developments, the taxonomist added: "For nearly 40 to 50 years, there was a long hiatus where no new species was described in Singapore. But it's picking up again, and we must not lose this momentum.