NATIONAL DAY SPECIAL 2018: Propelling his father's Japanese language school to new heights
SINGAPORE — Mr Yutaro Kitahara may be only 27 years old, but he has single-handedly helped boost the business at his father's Japanese language school by five times over the past five years.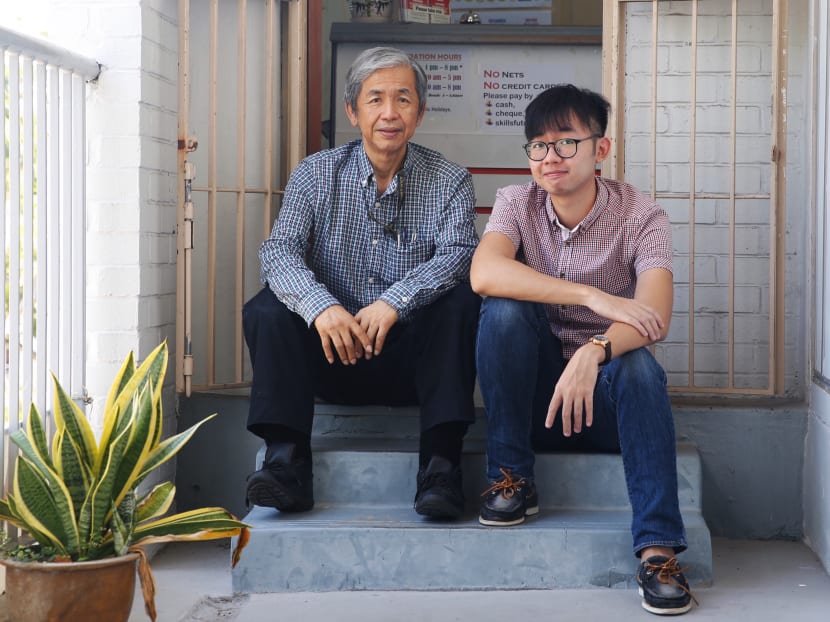 As Singapore marks its 53rd birthday this month, it is at a crossroads with a new batch of leaders at the highest level coming to the fore to steer the country forward.
But it is not just in the top political echelons where there is a changing of guard. A new generation is stepping up, across different sections of the Singapore society. In our National Day Special this year, we feature some members of the often-maligned millennial generation who are picking up the mantle in various fields, bringing with them fresh ideas and challenging the status quo.  
SINGAPORE — Mr Yutaro Kitahara may be only 27 years old, but he has single-handedly helped boost the business at his father's Japanese language school by five times over the past five years.
Revenue of the 35-year-old Hougang Japanese Language School — purportedly the first of its kind to be set up in Singapore back in 1983 — hit six digits for the first time last year. The number of newly-registered students also doubled and the school has about 15 teachers working both full-time and part-time.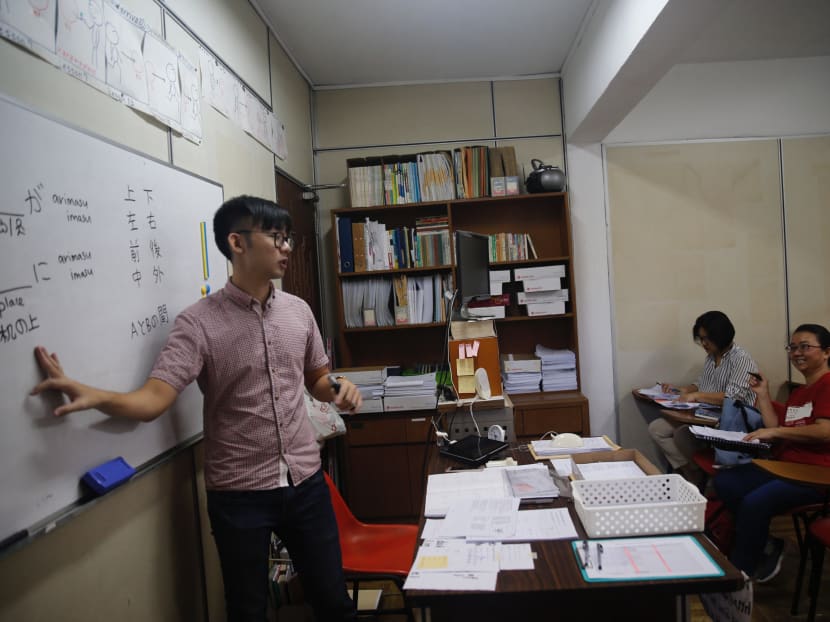 This year, to give back to the community, the school also started giving free Japanese lessons to students from low-income families, with five children aged 12 to 16 enrolled in the programme for now.
The middle child of 67-year-old Kenji Kitahara's three children, Mr Kitahara was the only one who was interested in carrying on his father's legacy, and took over the helm of the business in 2014.
With a Japanese father and a Singaporean Chinese mother, the born and bred Singaporean is fluent in English, Chinese and Japanese. He credits his success thus far to his willingness to take on greater business risk.
For example, from running just two schools (in Hougang and Alexandra Road), he set up a new branch in Jurong in March this year, while concurrently managing his own events company and IT services company.
Unlike his father, whose idea of marketing was to cycle around Singapore giving out flyers, Mr Kitahara advertised on Google and social media platforms like Facebook. The online ads were a hit, as 80 per cent of his students in the newly-opened Jurong branch learnt about it through those online ads.
Then when the Government announced that every Singaporean was to get S$500 SkillsFuture credits from 2016, he registered his school to be one of the eligible SkillsFuture Credit institutions. That helped his business to "hit the peak last year", he said.
Seizing opportunities in early childhood education, he also kick-started Japanese classes for children from ages six to 12. Currently, he has 10 students in the junior class. He said some are native Japanese as their parents have found it difficult to teach their own children their mother tongue.
"Before I started helping out at Hougang Japanese Language School, the business was stagnant ... My father was more comfortable with the current state and he did not want to try new things," Mr Kitahara said, adding that he took over the business because he is more proficient than his siblings in the Japanese language.
He plans to open another branch in the northern part of Singapore in one year's time. His ambition is to expand the family business to a multinational corporation in 10 years' time.
INHERITED HIS FATHER'S 'WARRIOR SPIRIT'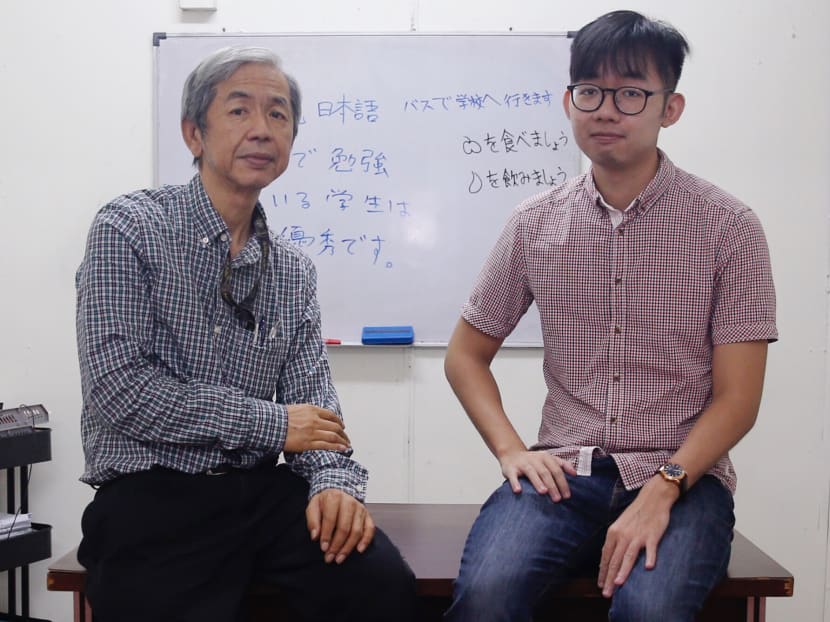 In "true Japanese warrior spirit", his father, Mr Kenji Kitahara, had uprooted himself from Kyushu, Japan, and came to Singapore alone in 1975 to "learn more about South-east Asia". His interest in the region was piqued after he attended a forum about the region during his undergraduate days at the University of Kitakyushu.
Even though he had never travelled to this region, he bought a one-way ticket. Mr Kitahara Senior told TODAY that his mother had passed away, and his father did not care about him, so he had no intention of returning to Japan.
But in those days, with the memories of World War II were still fresh for some Singaporeans, the 24-year-old was berated for just being Japanese.
Instead of letting the negative reception put him off, he enrolled himself in the then Nanyang University for a diploma in Chinese language for three years. By the time he graduated in 1978, the local perception of Japanese people had changed, coinciding with the influx of the Japanese to Singapore.
Japanese multinational corporations were starting to expand their operations to Singapore, and with the increase in Japanese tourists, there was greater interest among Singaporeans in Japanese language and culture. So he started giving Japanese language lessons to individuals.
It was through those lessons that he met his wife, Madam Chan Mui Yee in 1979, when she signed up as a student. They got married 1981, and in 1983, he established his school, naming it after its location, Hougang Japanese Language School.
Though he did not give up his Japanese citizenship, he became a permanent resident here and immersed himself into local language and culture. Besides Chinese, he also picked up the Malay language in his free time.
Asked about his expectations for his son, Mr Kitahara Senior said he has no expectations. "Even if he fails, it is a learning opportunity for him. I just hope that he won't' be too 'hao lian' (arrogant in Hokkien)," the old man said.
Sign up for TODAY's WhatsApp service. Click here: