Neo Kian Hong the man for the top job, as he met 'all the criteria' sought by SMRT board
SINGAPORE — While SMRT said the global hunt for its next group chief executive officer (CEO) was a months-long effort that included candidates from reputable metro systems, the board finally settled on former top military man Neo Kian Hong because he ticked all the boxes.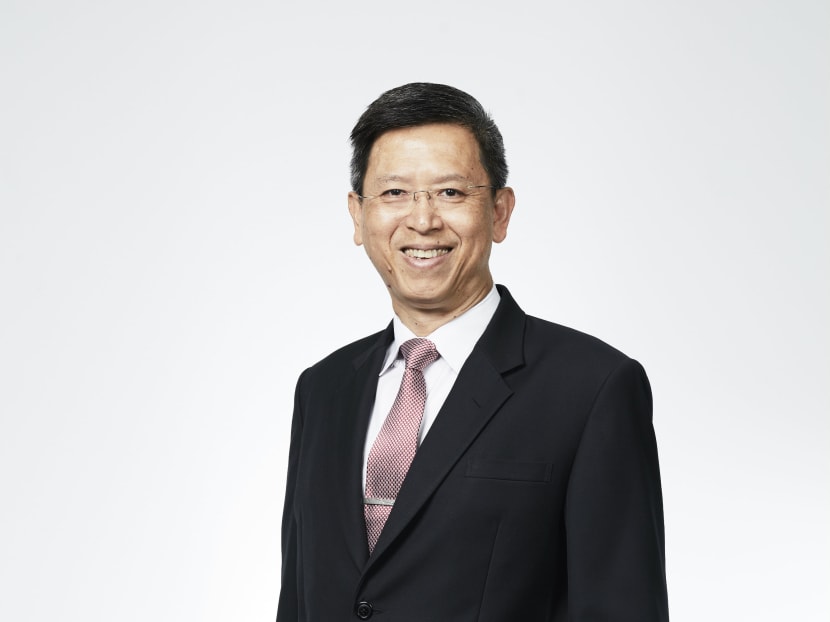 SINGAPORE — While SMRT said the global hunt for its next group chief executive officer (CEO) was a months-long effort that included candidates from reputable metro systems, the board finally settled on former top military man Neo Kian Hong because he ticked all the boxes.
SMRT's decision to go with Mr Neo — who will assume the top job on Aug 1 — had drawn flak from some quarters owing to his lack of experience in the rail sector.
Responding to TODAY's queries after Mr Desmond Kuek's impending departure was confirmed on Wednesday (April 18), SMRT's vice-president for corporate communications Margaret Teo said the board had picked Mr Neo after a comprehensive hunt as he possessed "personal values, leadership qualities, engineering knowledge, track record in operations and people management, and ability to collaborate with multiple stakeholders".
"Although Mr Neo does not have the transport and rail experience, he will be well supported by a team of competent and professional rail engineers in SMRT and the Land Transport Authority."
Ms Teo added that the comprehensive hunt for Mr Kuek's replacement was narrowed down to a "handful of candidates" who had experience working with reputable metro systems and rail system providers globally. SMRT would only say that its search took "a few months", and it had engaged a global executive search firm for this purpose.
Mr Neo, who is the permanent secretary for defence development at the Ministry of Defence, has held a wide range of leadership positions in a military career spanning three decades. These included his appointments as chief of defence force, chief of Army, and commander of the Army Training and Doctrine Command.
After retiring from military service in 2013, the electrical and electronic engineering graduate from King's College London joined the elite Administrative Service.
Despite some public scepticism over Mr Neo's appointment, experts told TODAY that he should be given time to prove himself.
Mr Edwin Yeo, Asia-Pacific region leader for board services and Singapore managing director with global executive search firm Stanton Chase, told TODAY that recruitment of CEOs in any industry is challenging, as candidates have to meet many requirements to carry out their responsibilities and do the job well.
"It is not only having the rail or transport experience — and there are a number of such people all over the world — but a multitude of other considerations that the person needs to be, or have to make it work," he said.
Noting that there was "no perfect candidate" who checks every box, Mr Yeo added: "(There are) only best-fit ones, so there will be trade offs… Ultimately, the hiring organisation has to weigh the items on the list and decide what is 'need to have', 'good to have' and 'nice to have'. For the requirements that are not met by the hired candidate, the hiring organisation can bring in talents to mitigate and minimise the shortfall."
Other experts like Associate Professor Lawrence Loh from the National University of Singapore (NUS) Business School said leadership credentials and experience are key for the SMRT post, and that Mr Neo has a strong record from his time in the military and public service.
"We have to look at the whole matter in terms of a leadership team… We're not about to get like a chief technician (for the job)," said Assoc Prof Loh, who is the school's director of the Centre for Governance, Institutions and Organisations.
"In such a complex organisation, it is more than that."
Helming an organisation like SMRT calls for a familiarity with local regulations and norms, as well as interaction with key stakeholders such as regulators and commuters, he added.
Assoc Prof Loh said Mr Neo is a "suitable candidate in the Singapore context at this point in time to accomplish what is necessary", as an industry practitioner who performs well in a certain metro system may not "automatically perform well when implanted into another system and context".
The experts also noted that SMRT chairman Seah Moon Ming is actively involved in the company's affairs, and the operator is also in the process of hiring more engineers to boost rail reliability. It plans to increase that number from 500 to 700 by 2020.
Singapore Management University's transport specialist Terence Fan said Mr Neo's background in engineering and management could come in handy, given that the root of some of SMRT's problems could be engineering-related.
NUS transport researcher Lee Der-Horng said that the public's questions about the two leaders' similar backgrounds and careers were expected, but that would only persist if things do not change. But he noted that Mr Neo would have a better starting point at SMRT than his predecessor in 2012, as some of the operator's efforts to raise rail reliability are already showing results.
A major multi-year effort to renew critical components of the North-South and East-West Lines, including the signalling and power-supply systems, is also underway.
Professor Lee said hiring people with "domain expertise" to lead transport operators was "not really a requirement" in Singapore, though this is the case in other countries. In Taiwan, for instance, the transport minister is usually picked from the transport or civil engineering communities, he noted.
"Maybe our talent (pool) is more limited," he said.
"With help from Mr Seah Moon Ming, and more importantly from the public, hopefully Mr Neo is able to pick up (the mantle) more quickly."
Member of Parliament (Potong Pasir) Sitoh Yih Pin, who chairs the Government Parliamentary Committee for Transport, had worked with Mr Kuek on various SMRT-related issues, and he said the outgoing chief is a "dedicated CEO who is focused on public service".
Mr Sitoh also noted that Mr Seah and Mr Neo had a close working relationship at government-linked group Singapore Technologies (ST) Engineering.
Mr Seah was deputy chief executive of ST Engineering from 2004 to 2013, a period which coincided with Mr Neo serving on the group's board between 2010 and 2013. Mr Neo was re-appointed to the ST Engineering board in June last year.
"I am sure the synergy built up between them then will be transferred to their working relationship at SMRT," said Mr Sitoh.