In the new digital economy, Taiwan may 'outsmart' rivals including Singapore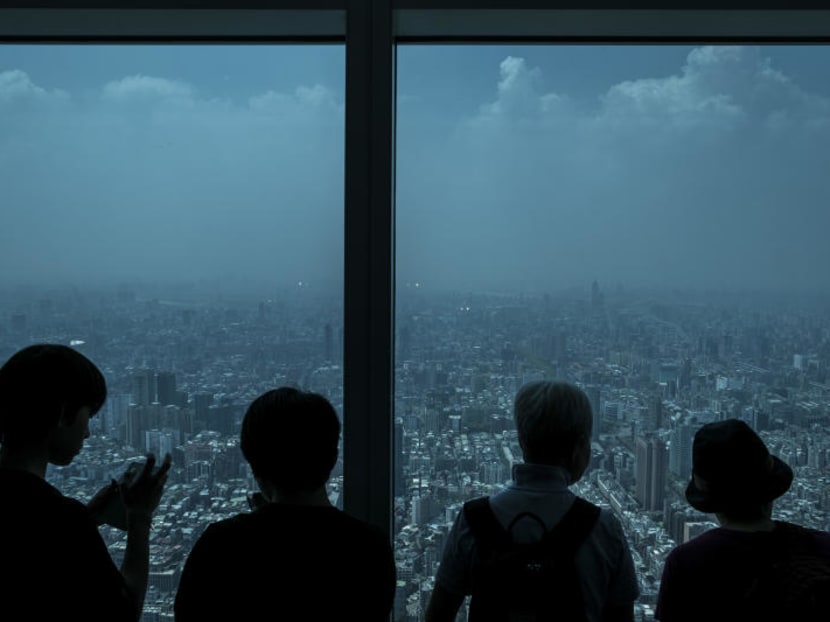 SINGAPORE/ TAIPEI – Once touted as among the fabled "Asian Tigers", the Taiwan economy has fallen dramatically behind its counterparts including Singapore, Hong Kong and South Korea.
But after being mired in the economic doldrums for decades, Taiwan – which is the home of hardware giants Acer, ASUS, Foxconn and HTC – could be better poised than its regional rivals to ride the technological wave, said experts, citing its private sector capabilities in artificial intelligence, Internet of Things (IoT), and autonomous vehicles for example.
In January, Taiwan's capital Taipei announced plans to become a "smart city" powered by blockchain technologies. Meanwhile, advanced technology firms, such as artificial-intelligence (AI) company Appier, is using Taiwan as a base, even as traditional powerhouses like Acer pour greater resources into creating smart solutions.
Apart from Acer, another Taiwan homegrown company Advantech – which is currently the world's largest industrial computer supplier – are starting to work with cross-industry partners to empower innovation and speed up smart solutions, said Ms Shirley Tsai, research manager at IDC Taiwan.
Increasingly, there are also many hardware, software and services companies that have announced new product services by leveraging on cloud, AI and IoT technologies such as Appier's Aixon, and Synology's Moments app, she said.
Appier chief data scientist Lin Hsuan-Tien noted that his company can tap on Taiwan's "hardware base" to create a new wave of possible industry collaborations. Every aspect of a firm's decision-making process can be enhanced with AI, ranging from resource management to the entire chain of operations, Dr Lin said.
Drawn to what Taiwan has to offer, Singapore-based tech companies such as dating app Paktor and ecommerce app Shopee have also entered its market in recent years.
Since November 2013, Paktor has established operations in Taiwan, which it sees as a "critical hub" and stepping stone to enter the North-eastern Asia market, said its chief executive Ng Jing Shen.
"Taiwan is an important market due to its geographical location, market size and culture," Mr Ng said.
It has a vibrant and supportive startup community, with key pioneer players willing to share their insights, he added.
In Singapore, Paktor Group – which has raised more than US$50 million (S$67.1 million) to date from investors – has almost 70 staff, having started out with just a handful of employees in July 2013. Regionally, it has a total of 200 staff.
Over the past five years, Paktor has garnered 15 million users worldwide, with 4.8 million users in Taiwan alone.
Shopee chief commercial officer and country head for Singapore Zhou Junjie said the e-commerce industry in Taiwan is very competitive and dynamic, with emerging technology, such as AI, becoming increasingly prevalent.
While Taiwan has been largely known for its manufacturing prowess, there is an increasing shift towards technology and innovation, with a corresponding rise in the number of startups there, Mr Zhou noted.
In Singapore, Shopee has grown to around 450 employees since its launch in 2015 – the same year when it started operations in Taiwan. Today, it has over 4,500 employees across the region.
Shopee's parent company, Sea Limited, went public in October last year and became the first Internet business of scale from South-east Asia and Taiwan to become listed on the New York Stock Exchange.
While Taiwan has the potential to literally outsmart its rivals in the new digital economy, the experts noted that for too long, it had been focused on the manufacturing of hardware – instead of software which is where the money is.
"Microsoft had dominated the software market for the past decades, and for us, we just had to focus on hardware," said Ms Amy Teng, research director (semiconductors) at Gartner who is based in Taipei.
"If we could realise the changing shift earlier on then maybe today we would have more curriculum in universities to create software talents," she added.
However, she noted that the shift in emphasis will not be plain sailing.
For example, a hardware company requires costly infrastructure while it is less capital intensive to build a software business which can, on paper, be set up by a single person. The "agile business tactics" may not come easily for semiconductor companies for instance, Ms Teng said.
Dr Lin reiterated the need for a mindset change for traditional companies in Taiwan. This could be the "hardest" step to take, even though such companies have a "good head start".
Taiwan's "small government" system has allowed the private sector to become resilient and compete globally. However, the experts believe that there is scope for the Taiwanese government to play a more active role in the transformation.
Many manufacturers in Taiwan are trying to figure out how to deal with the changes in technology, and some may not be committed to change and get out of their comfort zone.
Currently, between 1 billion and 1.5 billion smartphones are sold around the world annually. Taiwan is a leader in the huge market, the experts noted. In comparison, the production volumes of IoT-led devices – such as smart coffee makers or smart speakers – remain small. For hardware manufacturers to switch their focus is "not an easy decision", Ms Teng said.
Government support becomes "powerful" when it helps entrepreneurs overcome certain market barriers, said Singapore-based economist Walter Theseira.
But he noted: "When government issues funding for innovation, they are not always able to assess from a commercial standpoint the same way investors do."