New NHB award to promote 'intangible cultural heritage' and those who work to preserve it
SINGAPORE — He has been involved in Malay dance since he was a teenager and his interest in the cultural art form has not dimmed with age.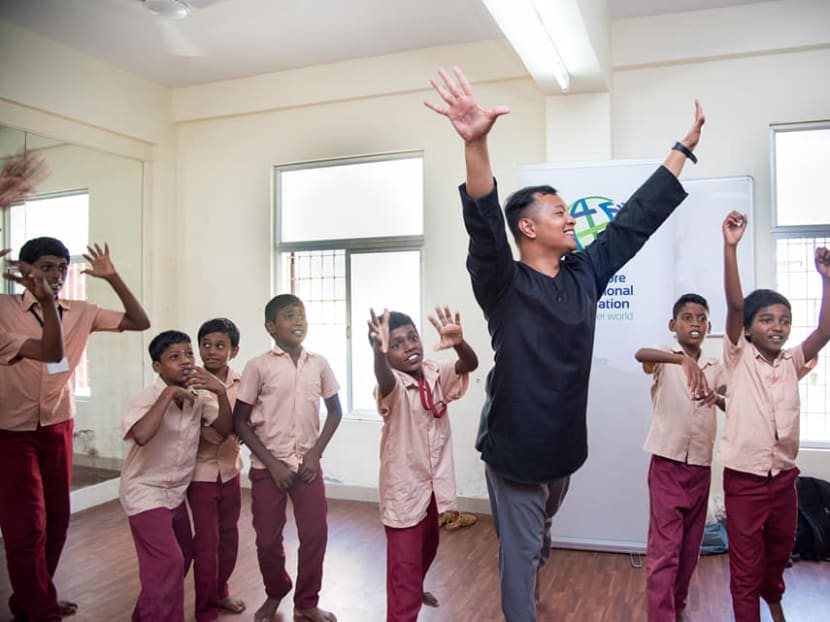 SINGAPORE — He has been involved in Malay dance since he was a teenager and his interest in the cultural art form has not dimmed after 20 years. 
Now 33 years old, Mr Muhammad Noramin Mohamed Farid is the artistic director of Bhumi Collective, a producing and multidisciplinary performing arts company.
"I think the myth that Malay dance is not as popular as other dance forms must be debunked. We might not have big numbers but most groups have steady numbers of young people joining them," he said. 
"But like all art forms, a lot more must be done to first sustain the continual operations of the group and second, to sustain the interest of youth in Malay dance given that they have many commitments to school, career, family and other aspirations." 
As someone who works to preserve some of Singapore's cultural heritage, Mr Noramin could possibly fit the profile of a "practitioner of intangible cultural heritage" — the latest title that the National Heritage Board (NHB) is using for this group of people whose work it is looking to support and promote.
On Wednesday (Oct 30),  the board launched its Stewards of Singapore's Intangible Cultural Heritage Award in the hopes of recognising these lesser-known individuals or groups, to encourage and sustain them in passing on their skills and knowledge to the next generation.
The award will also hopefully increase public awareness of intangible cultural heritage, which would include social practices, rituals and festive events, performing arts, food heritage, traditional craftsmanship, as well as oral traditions and expressions.
This is just one of several initiatives that are part of the Our SG Heritage Plan, which is Singapore's masterplan for the heritage sector. 
Mr Yeo Kirk Siang, director of heritage research and assessment at NHB, said: "We recognise that intangible cultural heritage is an important part of our way of life and our identity as Singaporeans. So we are launching various initiatives to help safeguard that and to help recognise the practitioners. 
"We focus on transmission because that is important to allow our cultural heritage to live and thrive. So we do not just focus on mastery of skills for this award." 
Other initiatives include research and documentation of these practices. For instance, NHB is working with researchers and communities on an inventory of intangible culture heritage, to identify and document the varied elements of intangible cultural heritage and living traditions that are present and practised in Singapore.
This inventory will also contribute towards getting Singapore's hawker culture to be named as an intangible cultural heritage element in the Unesco Representative List of Intangible Cultural Heritage of Humanity.
For the new award, NHB studied recognition schemes in countries such as France, Japan, Malaysia and South Korea and decided to focus on the transmission of skills and knowledge. 
Ms Vijaya Mohan, 60, a professional Rangoli designer, said that she finds it challenging to get the younger generation interested in this traditional and ethnic art.
Rangoli designing involves creating patterns on the floor using rice, dry flour, coloured sand or flower petals. This is usually made and displayed during Hindu festivals such as Deepavali and Pongal. 
She said: "Younger people do not take to the kind of physical activity needed… the newer generation is more into computer-related stuff." 
The Stewards of Singapore's Intangible Cultural Heritage Award will be given out once a year and the public is invited to nominate potential recipients. Practitioners may also nominate themselves or others who they think are eligible for the award.
Nominations open Wednesday and will close on Jan 31 next year. The evaluation of the nominees will follow, and the winners will be announced during the Singapore Heritage Festival next year.
Up to four practitioners may win the award.
CRITERIA
Practitioners have to be individuals or groups or organisations with at least 10 years of experience in the field and are a respected, recognised member of the practising community.
They should excel in their knowledge of the intangible cultural heritage element and in applying their skills, and are committed to the promotion and transmission of what they practise.
There is a cash award of S$5,000 and the opportunity to tap a project grant of S$20,000 for the transmission and promotion of the practitioner's skills or knowledge related to the field. 
To submit a nomination, visit the NHB website.