New process to resolve disputes over health insurance claims, after spat between medical fraternity and insurers
SINGAPORE — Health insurance policyholders who reach an impasse in disputes with Integrated Shield Plan (IP) insurers can now turn to a new centralised process to resolve these cases.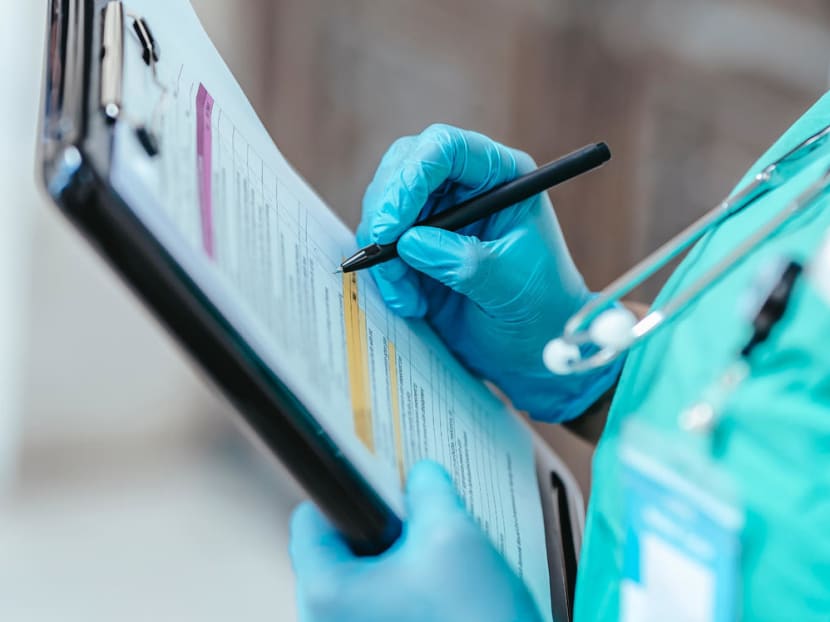 The new clinical claims resolution process will cover disputes between patients, insurers, doctors and healthcare institutions
The move came after a tussle earlier this year between the medical fraternity and private insurers
In the midst of the spat, MOH appointed a committee to deal with issues related to health insurance
Since the start of 2021, insurers' doctor panels have grown by 7 to 63 per cent
MOH said most insurers have pledged to expand these panels further
SINGAPORE — Health insurance policyholders who reach an impasse in disputes with Integrated Shield Plan (IP) insurers can now turn to a new centralised process to resolve these cases.
This new clinical claims resolution process will also cover disputes between insurers and doctors or medical institutions, and the cases can be filed from Tuesday (Nov 9).
The Ministry of Health (MOH) announced this new avenue on the same day. It came months after a row between the medical fraternity and insurers over the management of IPs and how life insurers appoint doctors to their panels.
After the dispute, MOH in April appointed a 12-member multilateral healthcare insurance committee to deal with issues related to health insurance here.
The committee comprised representatives from the medical and insurance fraternity as well as Singapore's consumer watchdog, the Consumers Association of Singapore (Case).
It has been studying to see how to set up a process for claims complaints, in order to provide an integrated avenue to deal with disputes. It has also been working to expand IP insurers' doctor panels.
The ministry said that it has accepted the committee's recommendations on these fronts.
HOW THE NEW PROCESS WORKS
Under the new process, IP policyholders may take the disputes against their insurer's or doctor's decisions through the process within six months of the insurer's or doctor's final reply to them.
These disputes may include concerns over:
the unfair rejection of claims for medically appropriate treatment or procedures
overcharging by doctors and medical institutions
over-servicing by doctors
It is a voluntary process, and the parties involved must agree mutually to take part in it and enter into a contractual agreement to abide by the panel's decision.
Once a decision has been made, there will be recourse for the parties.
For example, if a doctor is found to have overcharged a patient, he or she must refund excess charges to the patient.
MOH said: "If the doctor refuses to refund the patient the overcharged amount or the IP insurer refuses to pay the IP claim to the patient, the prevailing party may seek to enforce this decision against the other party in court as a breach of contract."
Parties should first try to resolve the dispute among themselves before filing their case.
"For example, policyholders with clinical-related disputes against the IP insurers' decision to turn down their claim should show that they have not been able to resolve the dispute with the IP insurer before filing a dispute with the clinical claims resolution process," MOH said. 
A five-member panel will be convened for each dispute. It will comprise specialists from the Academy of Medicine Singapore of the relevant specialty, medical directors from selected IP insurers as well as Case.
The process will be similar for disputes between insurers and medical professionals or institutions.
For such disputes, though, there will be a "three-incidents-trend threshold" where complainants must show two or more related IP claim disputes with the other party within the last five years, since this would indicate a pattern of such disputes.
"This is to ensure that one-off cases are not brought into the clinical claims resolution process," MOH said.
For cases involving policyholders, there will not be this threshold and they can file a case via the process in the first instance.
MOH said that when a decision is not in the doctor's favour, the Academy of Medicine Singapore — a professional body of medical and dental specialists — would appoint a senior specialist to educate and guide the doctor on the provision of fair service and track the doctor's practices over six months or so.
Speaking to reporters on Monday about the new process, Dr Koh Poh Koon, Senior Minister of State for Health, said that should the doctor in question have a dispute with the senior specialist, they may part ways midway through the guidance process.
If there are new complaints against the doctor, though, the "unsatisfactory closure of the first counselling process will be taken into account and this may be deemed as recalcitrant behaviour", Dr Koh said.
He added that the aim of the claims process was to pave the way for a more amicable resolution to disputes.
Previously, disputing parties would have to refer such cases to the authorities and regulators such as MOH, the Singapore Medical Council and the Monetary Authority of Singapore.
While the new process deals with clinical complaints, cases involving harm to patient safety or outright criminal activity will still be referred to the regulators.
For doctors, institutions or insurers who are referred to the new claims process twice or more, complainants may also be advised to lodge a complaint with the regulators.
For every dispute brought through the process, complainants must pay an administrative fee — S$50 for policyholders, S$200 for doctors, and S$500 for medical institutions and IP insurers.
The panel will aim to arrive at a decision in an average of 12 weeks, or about three months, from the time a case is filed.
Complainants can file their cases online at www.ccrp.com.sg.
EXPANSION OF INSURERS' DOCTOR PANELS
In its dispute with the Life Insurance Association (LIA) earlier this year, the Singapore Medical Association (SMA), which represents doctors, called out insurers for forming "highly exclusive" medical panels that excluded many private specialists.
MOH said on Tuesday that since the start of this year, the share of private specialists on IP panels has climbed by between 7 and 63 per cent.
Dr Koh added that about 80 per cent of specialists were on at least one panel, compared with around 20 per cent in 2019.
Among the insurers, Raffles Health Insurance logged a 7 per cent uptick in private specialists on its panel, Aviva recorded a 34 per cent jump, and Great Eastern Life registered the biggest rise of 63 per cent. 
MOH added that most IP insurers had further committed to ensuring their panels comprise at least 500 private specialists by the end of the year.
"With this, an estimated 80 per cent to 90 per cent of claims from private medical institutions will be from panelled providers," MOH said.
INSURERS, MEDICAL FRATERNITY WELCOME MOVE
In a statement on Tuesday, LIA expressed its support for the new claims process, describing it as an important step towards the long-term sustainability of IPs in Singapore.
"The structured approach provided by the clinical claims resolution process can help to ensure proper and consistent resolution of clinically related IP claims disputes, which would be to the benefit of all stakeholders," the association representing insurers said.
It noted the significant growth in the size of doctor panels since the start of this year and the insurers' commitment to expand them further by the year-end.
"This will help to ensure that policyholders have access to sufficient specialists to meet the majority of their needs."
In the spat between SMA and LIA in March, the medical association also complained that insurance premiums had increasingly been used for non-healthcare cost items, such as insurers' management expenses and commissions for insurance agents.
In response, LIA said that there were cases of "over-treatment" by medical providers and called out SMA for using misleading analysis on insurers' costs and claim costs.
Dr Ng Chew Lip, the honorary secretary at SMA, said that the clinical claims resolution process would be an "avenue for fairness" and also welcomed the expansion of IP panels. 
"SMA will continue to monitor and seek feedback from our members as we believe that all patients should have open access to the doctors of their choice, without undue financial pressures from their shield plan contracts," said Dr Ng. 
He added that SMA would continue working with the 12-member multilateral healthcare insurance committee to ensure fairness for doctors and patients.