New sentencing guide and advisory panel to be set up to educate public, guide courts: Shanmugam
SINGAPORE — A new sentencing guide will be published to educate Singaporeans about the courts' sentencing process, and a sentencing advisory panel set up to issue guidelines to judges.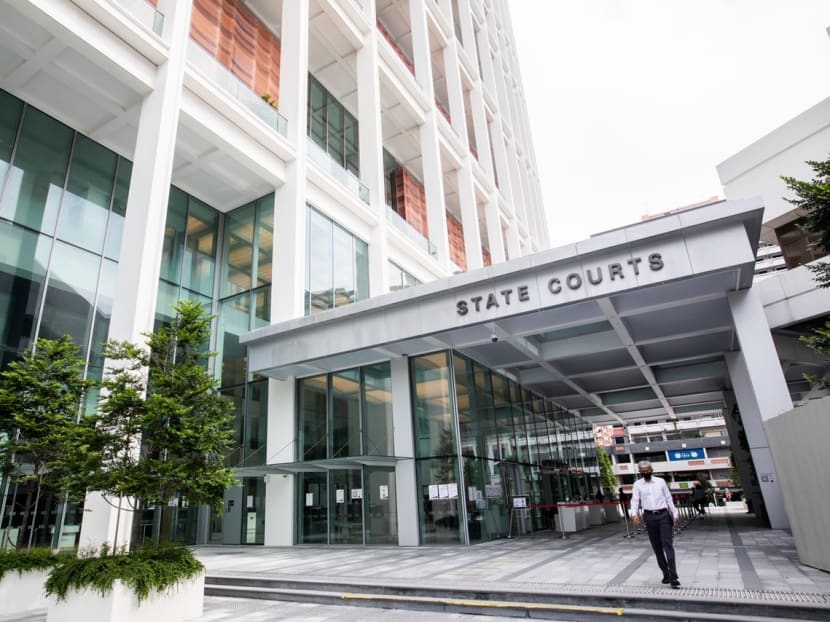 A sentencing guide will explain the sentencing process in Singapore's courts
The guide will be published on several government agencies' websites
A sentencing advisory panel will issue sentencing guidelines that will be also made public
These guidelines will be highly persuasive but non-binding for the courts
SINGAPORE — A new sentencing guide will be published to educate Singaporeans about the courts' sentencing process, and a sentencing advisory panel set up to issue guidelines to judges. 
These are part of a set of changes that the Government is making as it proposes legislative amendments to the Penal Code on sexual and hurt crimes, Law and Home Affairs Minister K Shanmugam said in Parliament on Friday (March 5). 
SENTENCING GUIDE
Mr Shanmugam said that the sentencing guide will explain the sentencing process in Singapore's courts and addresses questions on the objectives of sentencing, the common types of sentences imposed, and the factors the courts take into account during sentencing.
The guide will be published on the websites of the Ministry of Home Affairs and Ministry of Law, as well as that of the Attorney-General's Chambers. 
SENTENCING ADVISORY PANEL
Mr Shanmugam also announced that a sentencing advisory panel will be set up. Its key function will be to issue non-binding sentencing guidelines. 
For example, if the panel decides to issue a sentencing guideline for a hurt-related offence, the panel can set out a sentencing framework that contains sentencing bands based on the twin factors of harm and culpability. 
The framework can include relevant aggravating and mitigating factors to be considered in sentencing. 
These guidelines will be published and made available to the public, but it will not be binding on the courts. 
The decision to set up a panel came after studying the experience of other jurisdictions such as England, Wales and Scotland, Mr Shanmugam said. 
The Government noticed that such a panel can be useful because it can enable proactive publication of guidelines to pre-empt or address areas of concern and facilitate a more consultative process, he added.
Mr Shanmugam said that the panel is likely to consult other stakeholders when working out the guidelines. 
"This will provide greater clarity to the public about the likely sentence and the relevant factors to be considered in sentencing, as compared to the current position where the legislation only sets out the maximum penalties." 
It will be a panel comprising members from various government agencies, including members of the judiciary, the Attorney-General's Chambers, the Ministry of Home Affairs and the Singapore Police Force. 
Mr Shanmugam said that the type of offences on which the panel would be issuing guidelines is still being worked out, and that the intention is for the remit to go beyond sexual and hurt offences.
However, he did not want to prejudge the precise offences that would be covered. Mr Shanmugam was responding to a question from Mr Murali Pillai, Member of Parliament (MP) for Bukit Batok Single Member Constituency.
Mr Zhulkarnain Abdul Rahim, MP for Chua Chu Kang Group Representation Constituency, said that in the United Kingdom, laws were amended to allow guidelines from a similar panel to be binding on its courts.
In the Australian state of Victoria, panel members are invited to provide views before the sentencing takes place in a given case.
"I say this so we don't shut out any possibility of flexibility to cater to evolving societal needs and specific individual cases," he said.
In response, Mr Shanmugam said that the situation in Singapore is different from Australia. It is a small city-state and there will be judges and lawyers sitting on the sentencing advisory panel.
A sentencing guideline issued by such a body would be highly persuasive and be widely known across legal and judicial circles.
"I think it helps us to put up a framework beyond the legislation. Whether you need to go further, I mean we can look at things as they evolve. But we also need to be careful how we structure it," he said.
Mr Zhulkarnain also talked about how in the UK, women make up 60 per cent of the panel and they are mostly legal professionals. In Victoria state, half of the panel are women and it comprises victim crime support advocacy groups and also criminal justice professionals.
He asked whether the panel in Singapore could incorporate such diversity.
Mr Shanmugam said that ensuring gender diversity would be the "front and centre" for his ministry as it irons out details on the advisory panel.
As for diversity in expertise, he said that while the viewpoints of individuals and groups who are interested in this issue would be taken into consideration, the key is to make sure that the panel is made up of people who have the expertise to make an assessment based on legal principles.
"I know it's a buzz word — diversity. Now, I am a believer that you appoint the appropriate persons to the right job. This requires expert viewpoints. The guidelines from the panel must carry weight. It must have gravitas for judges to take it seriously.
"Open-minded — but an open mind is not an empty mind. It must also not absorb whatever nonsense that comes up. It must be able to assess what makes sense, what doesn't make sense, give guidelines that would carry authority and respect," he said.
Mr Shanmugam also said that the panel will not be very large by necessity.
"I don't think we should run after this with diversity as a primary goal. The primary goal must be a sentencing body that would carry respect."
Given that there may be situations where the courts' sentences differ from the panel's guidelines, creating a situation where the courts might be under pressure to give an explanation, Ms Hazel Poa asked whether this initiative could compromise the independence of the judiciary in sentencing. She is a Non-Constituency MP from the Progress Singapore Party.
Mr Shanmugam replied that more than half of the members on the panel would be from the judiciary. The guidelines would flesh out in detail the larger framework that has been set by the Government and that it is for the judges to decide whether the guidelines need to be applied or deviated from.
He added that the law only sets out a maximum penalty but cannot go into many more details, with the exception of some illustrations and examples sometimes.
The sentencing advisory panel can set out the range of sentences that it thinks is proportional to offenders of a certain age committing specific types of offences.
"It is bringing together a combined wisdom to set out a framework for how cases can be dealt with. And it's aid for the individual judges faced with individual cases and applying the law and the guidelines to the specific facts to see whether the facts come within, should it fall within this range or are there facts (that) take it out," he said.