New sports centre, polyclinic and library in Toa Payoh to be completed by 2030
SINGAPORE — A new integrated development in Toa Payoh that is set to be completed by 2030 will include a new sports centre, polyclinic and public library.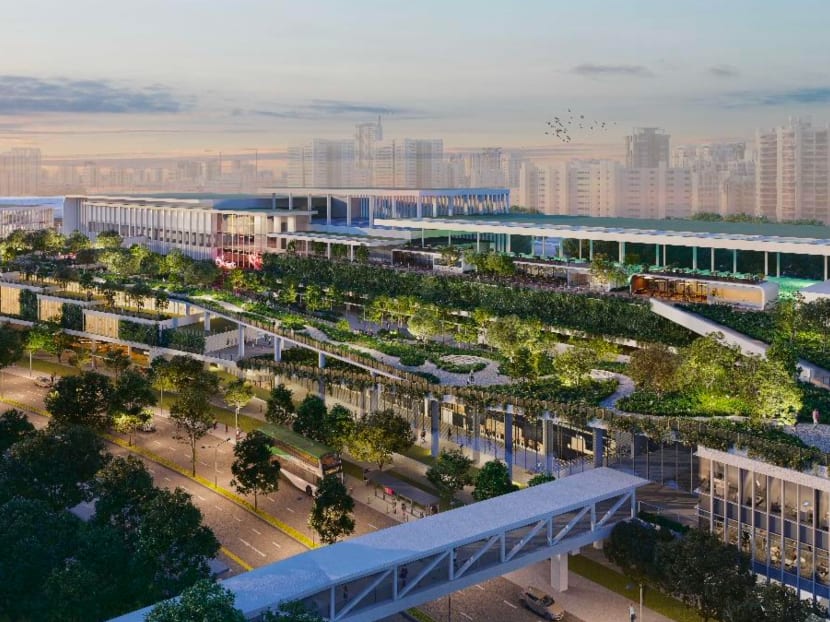 SINGAPORE — A new integrated development in Toa Payoh that is set to be completed by 2030 will include a new sports centre, polyclinic and public library.
More than 5,000 people attended an exhibition about the Toa Payoh Integrated Development on Saturday (Feb 25) and Sunday at the HDB Hub Atrium in the neighbourhood, said Sport Singapore (SportSG), the lead agency for the development.
Together with SportSG, the National Healthcare Group Polyclinics, National Parks Board and the National Library Board, will be gathering residents' feedback on the development's preliminary design and its facilities as part of the public consultation phase. 
The integrated development is being planned on a 12ha land parcel located between Lorong 6 Toa Payoh and the Pan Island Expressway.
"Envisioned to be an extension of Toa Payoh Town Centre to serve the residents in the central region, it will be a lifestyle destination with community facilities and space," the agencies said in a news release on Sunday. 
SPORTS AND HEALTHCARE FACILITIES
The proposed sports facilities in the development include swimming pools, indoor sports halls as well as sheltered tennis, futsal and netball courts. There will also be a gym, fitness studios and a football stadium. 
Additionally, there are plans for the integrated development to house the national training centres for aquatics, netball and table tennis. 
SportSG CEO Lim Teck Yin said the new integrated development is part of efforts to bring quality sporting infrastructure closer to the community. 
He added that many Toa Payoh residents and Team Singapore athletes will have fond memories of Toa Payoh Sport Centre's rich sporting heritage.
It hosted the Southeast Asia Peninsular Games in 1973, the SEA Games in 1983, 1993 and 2015, as well as the inaugural Youth Olympic Games in 2010. 
"Once completed, it will build on its heritage and be a boon to sports fans and the active lifestyles of many Singaporeans," said Mr Lim.
Besides the sports centre, the redeveloped Toa Payoh Polyclinic will also be part of the new integrated development. It will be "well placed" to meet the needs of residents, said Associate Professor Chong Phui-Nah, CEO of National Healthcare Group Polyclinics and Primary Care. 
The polyclinic will provide regular assessments for healthy child development to senior services such as frailty screening and health promotion interventions.
The integrated development will also have a new library to replace the existing one in Toa Payoh.
"We look forward to working with partners and the community to build a bigger library in Toa Payoh that complements the integrated hub," said NLB CEO Ng Cher Pong. 
"We will also find new ways to offer services that will enhance the experience of our patrons."
UPGRADED TOWN PARK
As part of the integrated development, Toa Payoh Town Park will be "rejuvenated" with new amenities and enhanced greenery. 
The development and landscaping of the new regional park are shaped around the existing terrain and will retain its heritage characteristics and lush vegetation, said the agencies. More native trees and shrubs will also be planted throughout the entire hub. 
Mr Tang Tuck Weng, Assistant CEO of park management and lifestyle cluster in NParks, said many Singaporeans have fond memories of Toa Payoh Town Park, which was the first town park in Singapore. 
"As such, NParks will conserve iconic features such as the Lookout Tower while enhancing the facilities and greenery in the park," he said. 
"At the same time, we want to inspire the community to be stewards of nature and reap the benefits of being in nature by sharing feedback on the activity spaces and types of features they would like to see in the park.
"Research has shown that being amidst nature contributes positively to mental resilience and improves well-being."
Residents can also share their feedback at the public consultation on the inclusion of park amenities, such as a dog run, a multi-purpose event lawn and spaces, a therapeutic garden, allotment garden plots and a nature play garden for children. CNA