New Yishun Park Hawker Centre hopes to revive kampung spirit
SINGAPORE — The newly-opened Yishun Park Hawker Centre could pass off as a community centre.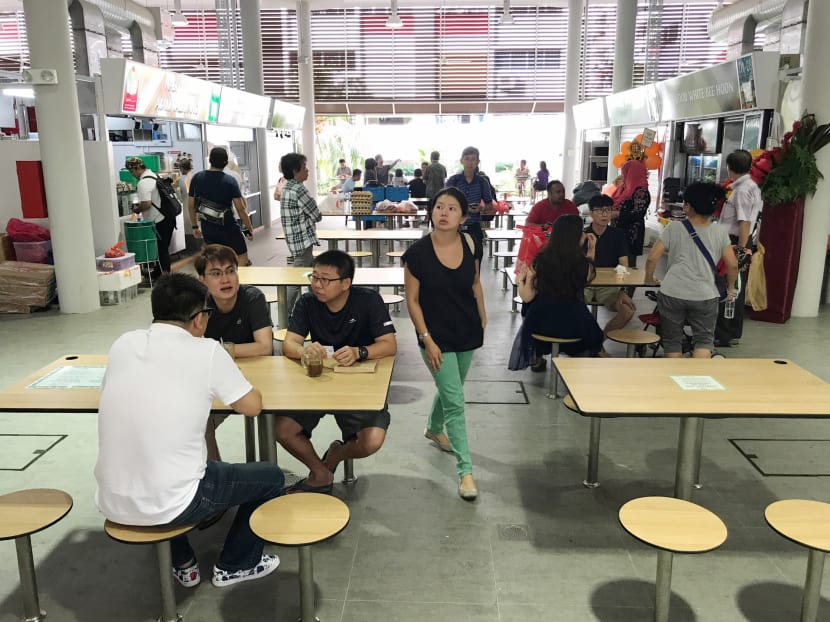 SINGAPORE — The newly-opened Yishun Park Hawker Centre could pass off as a community centre.
It has high ceilings, a corner called Park & Play where family-friendly themed events will take place every weekend, and a self-service retail store with a gastro bar.
Soon to come: Arcade games and pinball machines and broadcasts of sports matches.
Managed by Timbre Group, the 800-seat hawker centre, which opened earlier this week, follows the success of Timbre+.
"For me, hawkers centres are one of the most inclusive community spaces in Singapore. I hope that this is a space where residents can come create a bit of the kampung spirit," said Edward Chia, 33, Timbre Group's managing director and co-founder.
Out of the 43 hawkers in the centre, 13 are new business owners, including two under its incubator programme for first-time F&B entrepreneurs under the age of 35.
Participants in the incubator programme are allowed to take up a stall for a year, upon which if they wish to continue, Timbre will help them find a permanent store elsewhere. Equipment — such as chillers and freezers — are also sponsored, along with certain services charges. Participants are also attached to the group's head chef who mentors them.
"Even if they don't (continue), I think it's a great experience for young people to learn how to serve people, understand how tough a hawker's job is and then hopefully appreciate hawkers and better patronise them as well," said Chia.
Peh Zixuan, 21, owner of Yummy Salad House, is one of them.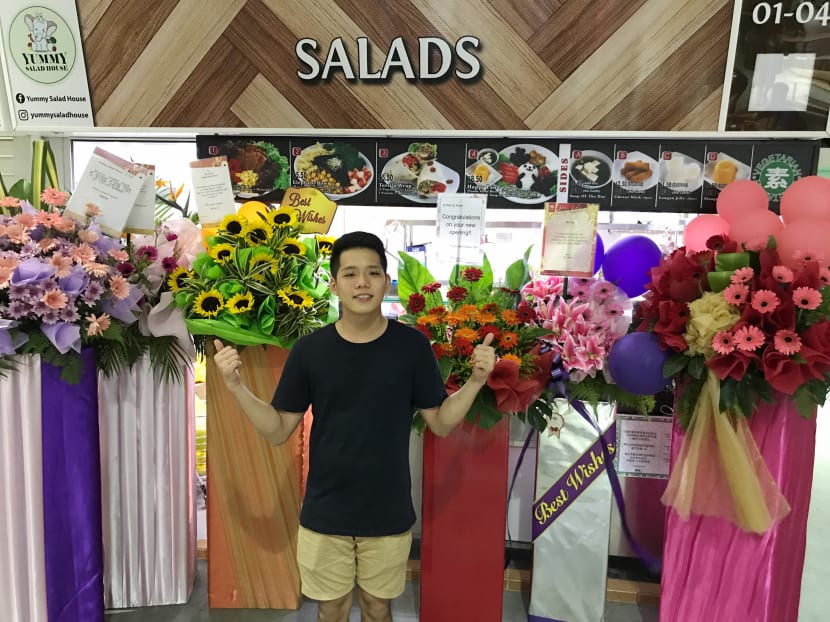 "I am very thankful and I appreciate (the incubator programme). Because at my age, I have very little savings and this allows me to set up my stall at minimal cost. The head chef from Timbre guides (us) on stock-taking, how to use the kitchen equipment properly and teaches us how to maintain and keep the kitchen up to standard," said Peh, a vegetarian who wishes to promote clean and green eating.
He will join established hawker brands, including Yu Kee Duck Rice, Yam Mee and 2016 Bib Gourmand recipient Fishball Story.
Calista Ng, 33, a research scientist who lives about five to ten minutes' walk from Yishun Park Hawker Centre has visited it twice in two days.
"What I like is the variety of stalls they have and there are enough seats for the crowd; it's more than the average hawker centre," said Ng.
Yishun Park Hawker Centre opens from Monday to Sunday, 6am to 10pm. For more information, head down to http://yishunparkhc.sg.