Nightclub couple accused of trafficking Bangladeshi women in potential legal first for S'pore
SINGAPORE — A married couple allegedly trafficked three Bangladeshi women and made them work seven days a week as dancers at two Hindi nightclubs here, with one of them cajoled into prostituting herself.
SINGAPORE — A married couple allegedly trafficked three Bangladeshi women and made them work seven days a week as dancers at two Hindi nightclubs here, with one of them cajoled into prostituting herself.
If the couple are found guilty, they are set to be the first convictions for labour trafficking in Singapore under a 2015 law, the prosecution told TODAY on Wednesday (Oct 23) after a hearing in which the judge reserved his verdict.
Malkar Savlaram Anant, 51, and his wife Priyanka Bhattacharya Rajesh, 31, are alleged to have kept the women on a tight leash by a combination of surveillance, confinement, a climate of fear, financial bondage, and confiscation of passports.
The women were not paid their monthly salary of 60,000 Bangladeshi taka (about S$982) until after police conducted a raid at the women's lodging on Kitchener Road. They were also allegedly stripped of whatever cash they had brought with them from Bangladesh.
These allegations were revealed as Deputy Public Prosecutors James Chew and Rimplejit Kaur outlined the case against Malkar and Priyanka — both Indian nationals — in written submissions after a trial spanning more than 20 days.
Malkar, also known as "Johnny" or "Dada", was the sole managing operator of Kanggan, a Hindi entertainment club in Boat Quay. He was also responsible for the recruitment of performing artists at Kickk, another Hindi club on Circular Road nearby.
He claimed trial to five charges, including three under the Prevention of Human Trafficking Act (PHTA) — one for each woman he allegedly harboured by means of abuse of power for the purpose of exploitation or servitude between Dec 23, 2015 and June 1, 2016.
To date, there has been no conviction for labour trafficking under the PHTA, which was introduced in Parliament in November 2014 and took effect in March 2015.
The two other charges allege that Malkar lived on the prostitution earnings of one of the women between February and May in 2016, and managing Kanggan as a place of assignation between December 2015 and June 1, 2016.
His wife, Priyanka, who is also known as "Priya" or "Didi", is contesting five similar charges, plus an additional charge for procuring one of the victims for the purposes of prostitution here.
DPP SAYS STORIES ARE 'TYPICAL' OF TRAFFICKED VICTIMS
The court heard that the victims — whose names and ages were redacted from court documents due to a gag order — worked between 10pm and 5am daily, with no days off.
They would leave their place of stay at around 9pm in a minibus that was provided by the clubs to take them to work and home from work — always accompanied by "DJs".
DPPs Chew and Kaur said the women's main door at their place of lodging was always locked and they were not given keys to the door. Their personal mobile phones and passports were confiscated.
The women were allowed to make calls home only by using "company phones" in the presence of Priyanka, who had impressed upon one of the women that her conversations were being recorded, they added.
Join our Telegram channel to get TODAY's top stories on mobile: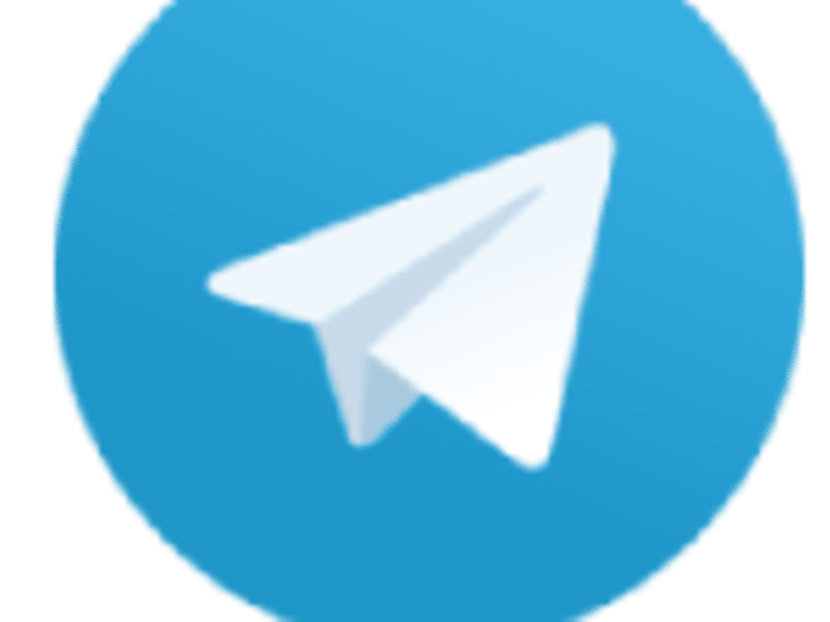 *TODAY's WhatApp news service will cease from November 2019.
Both Malkar and Priyanka allegedly subjected the women to verbal abuse, said DPP Chew, as they had threatened to blacklist them and reduce their salaries for not collecting enough tips from customers.
The women were also berated for complaining about customers touching them inappropriately and for refusing to call customers, to encourage them to come to the clubs, during their non-working hours, they said.
'ILLUSIONARY' WAY OUT
DPPs Chew and Kaur said the women had "very little education", and were asked to sign employment contracts — that were drafted in English and not explained to them — which obliged them to pay an exorbitant financial penalty if they chose to terminate the contract.
In particular, the contract stated that the victims would have to pay "two-way airfare plus one month's salary to the company" if they resign within three-and-a-half months.
"The option of terminating their contracts was illusionary because of their dire financial straits. The absence of any financial means to break free from the clutches of the accused persons meant that the victims had no choice but to work seven days a week and generate revenue for the clubs," the DPPs wrote.
They went on to assert that the victims' stories are "typical of trafficked victims in Singapore".
"The victims were entirely at the mercy of the accused persons... The victims are clear examples of a group of individuals which Christopher de Souza (Member of Parliament for Holland-Bukit Timah Group Representation Constituency) referred to as the 'most vulnerable of the vulnerable' during the second reading of the Prevention of Human Trafficking Bill," the DPPs said.
They added that "their living and employment conditions show an imbalance of power skewed in favour of the accused persons, their employer".
Their sense of helplessness could be seen in the way that one of the alleged victims had testified in court that she felt "confined in a jail" with "no right to talk", when asked why she had never tried to disobey Priyanka's instructions, noted the DPPs.
FROM DANCING TO PROSTITUTING
Another victim testified that she was cajoled into having sex with the club's customers.
A month after her arrival in Singapore, Priyanka had informed her that she had to collect tips amounting to at least S$10,000 each month, failing which she would not be paid her full salary, she said. To do so, she would have to "go out with customers", which meant that she had to prostitute herself, the victim told the court.
Upon learning this, she told Priyanka that she wanted to return to Bangladesh, but the employer demanded that she pay her about 400,000 Bangladeshi taka (S$6,432) before leaving, she added.
Priyanka allegedly also told her that her performance at Kanggan was "not that good" so "going out with customers" was a way to improve her earnings.
So although the victim was hesitant to offer any kind of sexual services, she relented with a male customer between February and March 2016, who gave her S$400 after sex and another S$2,000 in tips at Kanggan, DPPs Chew and Kaur said.
She then offered sexual services to two other Kanggan customers in May 2016.
THE DEFENCE'S CASE
On the stand, Priyanka stated that she had no involvement in the work of the clubs, only going there once or twice a week, much less arranging for any performing artist to go out with customers for sex. She also claimed that she had minimal interactions with the victims.
Malkar stated that his wife had no supervisory role over the victims at the lodging, nor was she involved at the clubs.
Both Malkar and Priyanka denied that the women were stripped of freedom to leave their lodgings whenever they wanted to, stating that keys to the main door were placed on a table in the living room.
They also denied seeing the employment contract signed by the victims, stating that they were unaware of the contracts' existence in their bedroom.
Malkar and Priyanka, who remain out on S$20,000 bail each, are represented by Mr K Jayakumar Naidu of Jay Law Corporation.
They will return to court on Nov 15, when District Judge Shaiffudin Saruwan is expected to deliver his verdict on the case.
If convicted of trafficking in persons, they could be jailed for up to 10 years, fined up to S$100,000, and, in the case of Malkar, caned up to six strokes for each conviction.