Nine gardens open at Fort Canning Park; augmented reality app lets visitors learn history behind them
SINGAPORE — Watch a bird called the Red-crowned Barbet perch on a tree branch at the new Raffles Garden at Fort Canning Park, through the lens of your smartphone.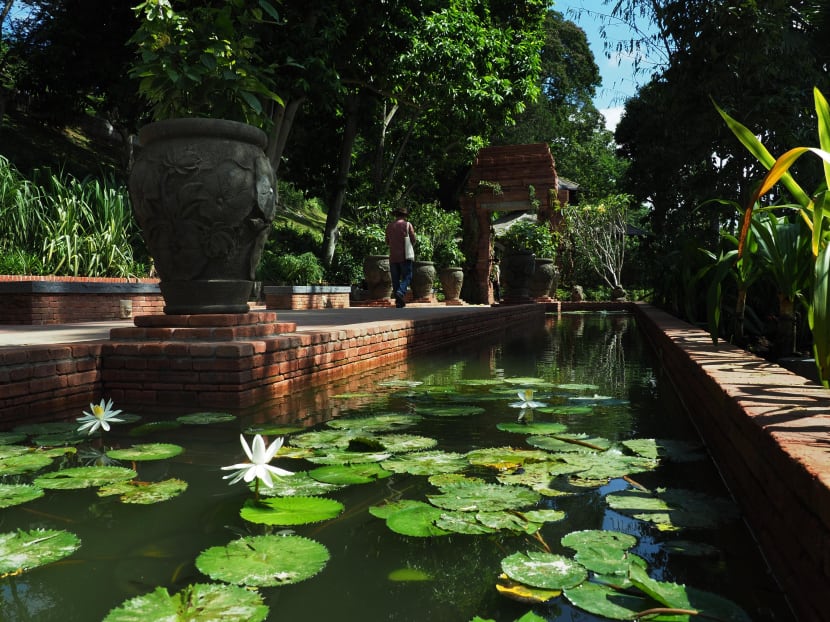 SINGAPORE — Watch a bird called the Red-crowned Barbet perch on a tree branch at the new Raffles Garden at Fort Canning Park, through the lens of your smartphone.
Thanks to augmented reality, users of the BalikSG app are able to view animals and plants that were named by, or after, Sir Stamford Raffles at the new garden.
The app — developed by the National Heritage Board and National Parks Board (NParks) — allows visitors to Fort Canning Park to learn more about some of nine historical gardens that opened on Monday (May 27).
Besides the Red-crowned Barbet, whose scientific name is Psilopogon rafflesii, visitors to Raffles Garden will be able to view the lesser mousedeer, Malayan sun bear, Cream-coloured Giant Squirrel and the Rafflesia arnoldi flower.
The eight other new gardens are:
Pancur Larangan (Forbidden Spring)

Artisan's Garden

Sang Nila Utama Garden

Jubilee Park (Phase One)

First Botanic Garden

Spice Garden

Farquhar Garden

Armenian Street Park
Six of the gardens — excluding Jubilee Park, Spice Garden and Armenian Street Park — are part of interactive trail stops available on the BalikSG app's Fort Canning Trail.
The free app allows users to learn more about the history and diversity of the park through interactive timelines and 3D characters.
RICH HISTORY
The history of Fort Canning Park, one of Singapore's three national parks, dates back to the 14th century when it was likely home to Malay kings.
The opening of the nine gardens — which span about eight hectares in total — coincides with bicentennial celebrations marking 200 years since the founding of modern Singapore by Raffles. NParks referred to historical records, old photos, maps and letters to restore and curate the gardens.
This allowed the First Botanic Garden to be restored at the foot of Fort Canning Hill, near its original location in 1822, said National Development Minister Lawrence Wong on Monday. It features crops, such as durian and rambutan fruit trees, that were introduced to Singapore in the early colonial era.
Another restored garden is the Artisan's Garden, where one of Singapore's last archaeological dig sites to be retained can be found.
ESCALATORS AND A LIFT
Members of the public will find it easier to get to Fort Canning Park, with two newly installed stretches of covered escalators and a platform lift.
The authorities have received feedback over the years that the hill was fairly inaccessible for seniors and families with young children, noted Mr Wong.
The connections will provide easier access from Fort Canning, City Hall and Bras Basah MRT stations. A part of Canning Rise and Armenian Street have also been pedestrianised.
WHAT'S NEXT?
The second phase of the Fort Canning Park masterplan will be implemented over the next two years and is expected to be completed by 2021, said Mr Wong.
NParks will conduct a feasibility study for a look-out point and gallery at the top of Fort Canning Hill and complete the second phase of Jubilee Park.
It will repurpose Foothills, where art gallery Galeri Utama is currently sited, into a lifestyle venue with galleries and food and beverage outlets.
It will draw up longer-term plans for Fort Canning Centre beyond the Bicentennial Experience.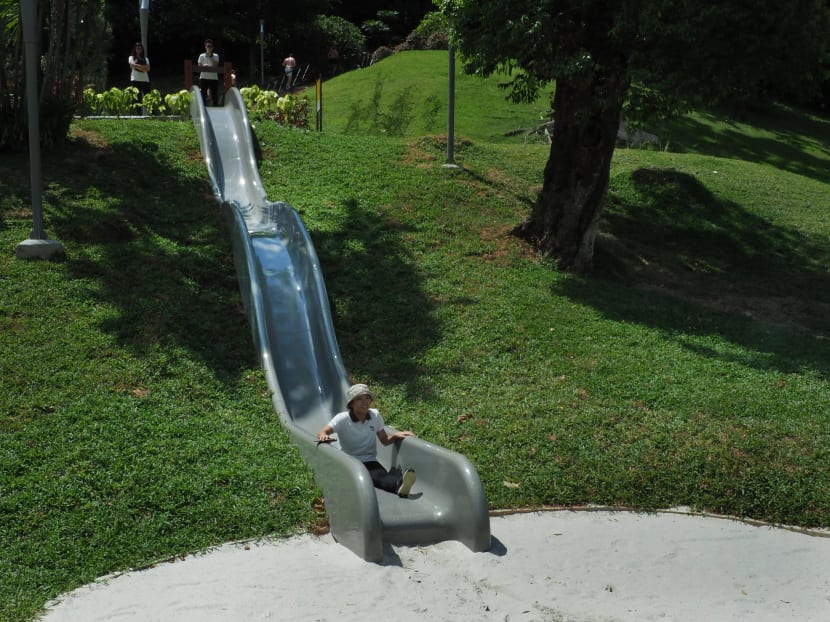 Various family-friendly activities, such as NParks' Rockestra concert and craft and spice sessions, will be held at the park over the first two weekends of June.
NParks is working with archaeologists from the National University of Singapore, Nanyang Technological University and the ISEAS-Yusof Ishak Institute to organise archaeology-based programmes, including workshops for children, in the year ahead.