Non-profit groups step up efforts to bring restaurant excess to needy
SINGAPORE — Sometimes it's lamb stew on the menu, other times it's roast duck. For the past few months, Marina Bay Sands (MBS) has been donating excess food prepared for banquets to the less fortunate. On each occasion, an average of 50 to 80 trays of unserved, blast-frozen cooked dishes are delivered for same-day consumption.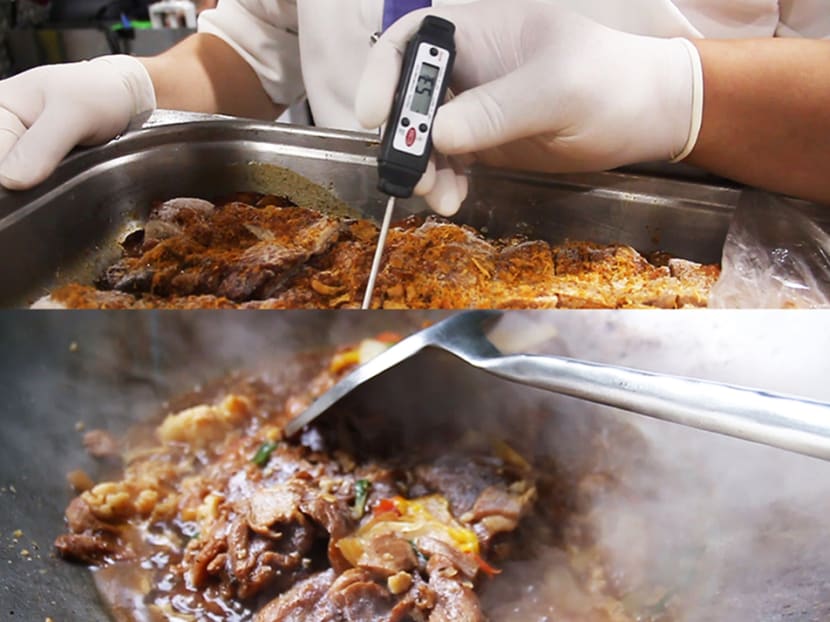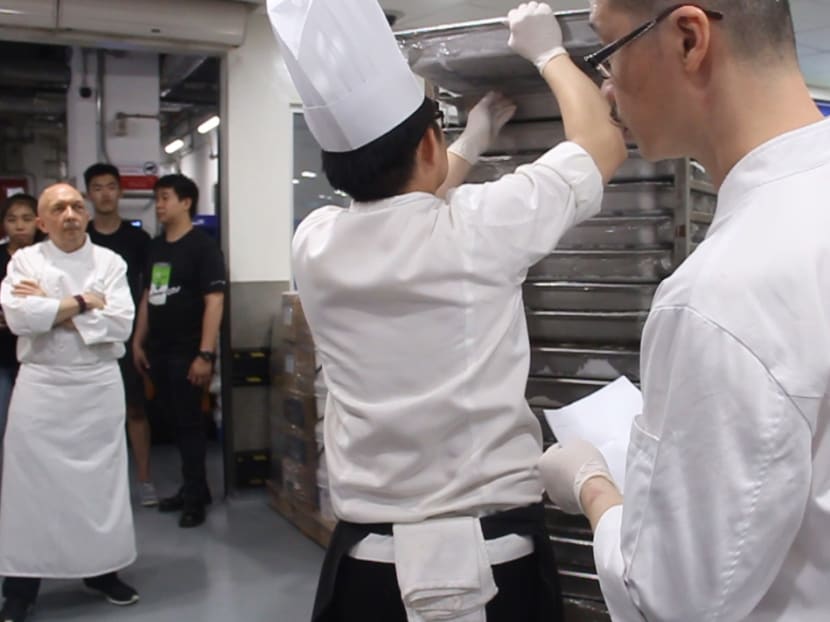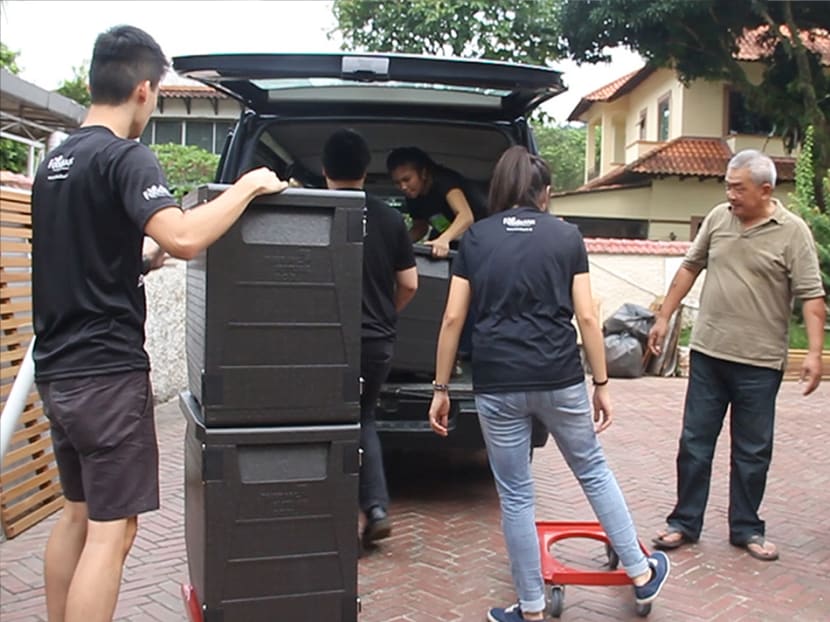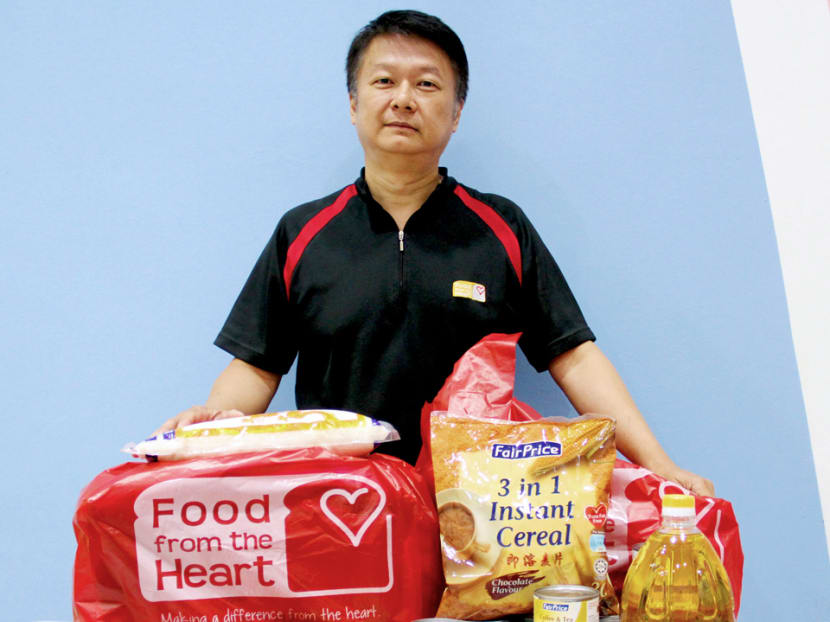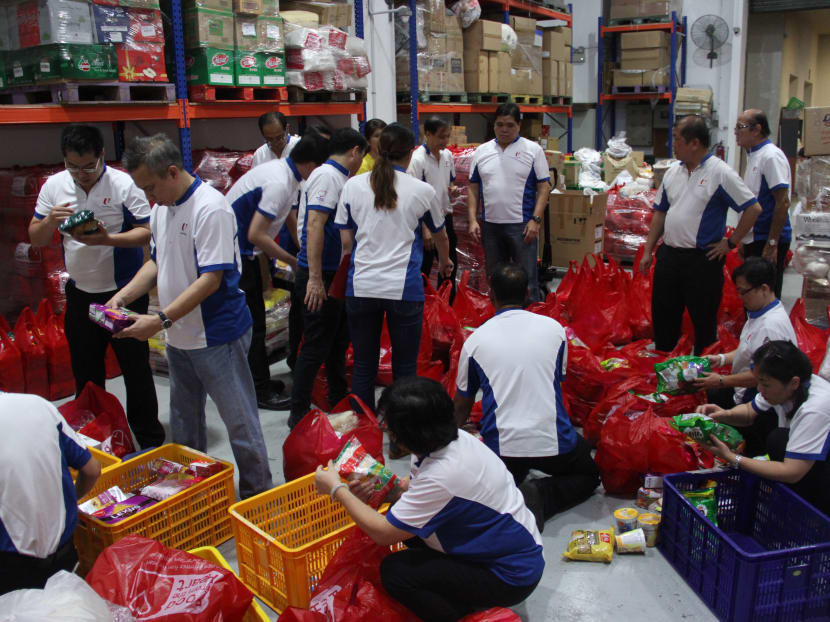 SINGAPORE — Sometimes it's lamb stew on the menu, other times it's roast duck. For the past few months, Marina Bay Sands (MBS) has been donating excess food prepared for banquets to the less fortunate. On each occasion, an average of 50 to 80 trays of unserved, blast-frozen cooked dishes are delivered for same-day consumption.
Under the watchful eye of Executive Chef Christopher Christie, kitchen staff check the food is at -5°C to -10°C before packing them into thermal boxes. Staff from The Food Bank Singapore stand ready to load them into a van for delivery. Since May, MBS has donated about 500kg to 800kg of cooked food to beneficiaries under Food Bank's perishable food redistribution programme. The frozen food is mostly sent to homes for the needy where in-house chefs reheat the food.
Some organisations are exploring the redistribution of cooked food and fresh groceries to help the needy — less commonly done here due to the items' perishable nature, but which not only offers beneficiaries a more varied and healthier diet but also helps tackle food waste.
Every year, Singapore generates hundreds of tonnes of food waste. In the last decade, food waste increased by 48 per cent from 531,500 tonnes in 2005 to 785,500 tonnes in 2015, figures from the National Environment Agency show. Last year only 13 per cent of food waste was recycled.
Year-on-year, the amount of food waste has dropped slightly from 2013 to 2015, perhaps "an indication that food waste reduction and recycling efforts over the past few years has worked", said Mr Eugene Tay, Executive Director of non-profit, non-governmental organisation Zero Waste SG.
Still more can be done. Said Ms Nichol Ng, Chief Food Officer and co-founder at The Food Bank Singapore: "Singapore imports nearly 92 per cent of everything that we consume, if we think that dumping is mightier than donating (recycling), it's going to be (a) vicious cycle."
UNSOLD BUT STILL GOOD TO GO
Food Bank started its perishable Food Rescue Project in December last year. Cooked food is collected from its current eight partners — such as MBS, RedMart, Flor Patisserie, Hilton Singapore Hotel, NeNe Chicken and Novotel Singapore Clarke Quay Hotel — and delivered straight to 25 beneficiaries.


Some five other homes are keen to join the programme and Food Bank is in talks with four to five more donors, including a "big fast food chain", said Ms Ng.
The charity also wants to expand the collection to include fresh produce. "Many social workers visiting rental flats found that they eat instant noodles or rice with sardine on a daily basis, which is the basic few (items) that are regularly donated," said Ms Jo-an Choo, a management associate at Food Bank who oversees the day-to-day operations of the programme.
Non-profit charity Food from the Heart, on an ad hoc basis, collects sandwiches and cooked food and delivers them to welfare homes. One donor is restaurant LeVeL33. "Every Saturday, we collect cooked food and deliver (them) to half-way houses; we have salads, meat products, fish and some fruits as well," said Mr Anson Quek, Executive Director of Food from the Heart.
The organisation, which mainly handles donated bread and non-perishable food items, wants to do more by redistributing groceries taken off the shelf by distributors and importers. This month, it started distributing fruits, such as pomelos, plums and pears, donated by wholesaler Lim Chin Aik Fruits Trading. There are plans to add vegetables, meat and dairy products. (If there is not enough donated food, the non-profit charity buys the food to make up the amount needed.)
"We are looking at importers of these products to support us... we are also talking to NTUC Fairprice on their perishable food as well," said Mr Quek. He believes supermarkets can be further encouraged to conserve food via legislation. Countries like France and Italy have laws in place to ban supermarkets from throwing out food, directing them to donate instead.
NGO Zero Waste SG is working with startup FoodHero on a mobile application that matches companies with leftover food to individuals or charities. Organisers with excess buffet food, for instance, can post it on the app and state the time by which people can swing by to eat, bearing in mind the four-hour rule for buffets. They intend to test the first phase of the prototype in an educational institution and hopefully have it ready by November.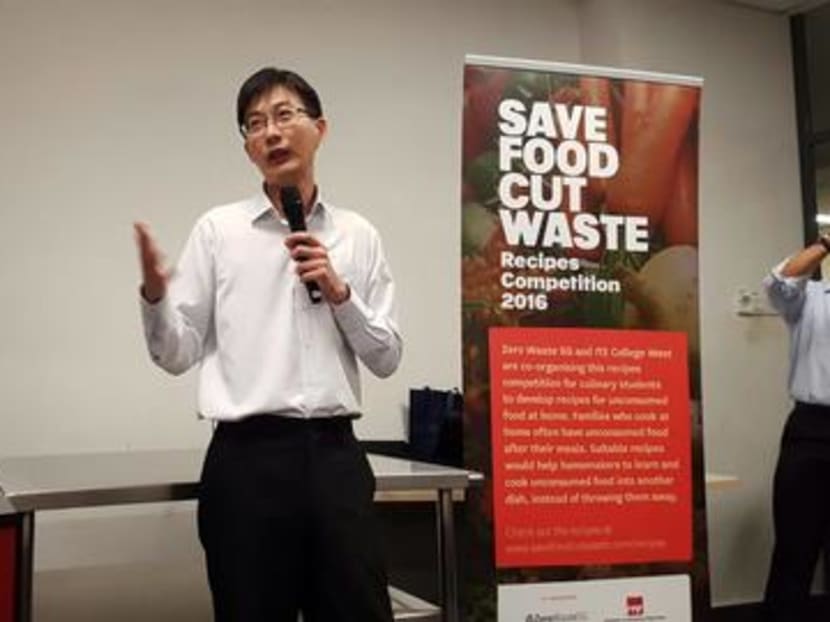 "The second phase is to add on the features for retailers and distributors... and hope to have (this) completed by second half next year. We are still discussing whether to have both food items with packaging (with expiry dates) and fresh/cooked food, or just have the former," said Mr Tay.
FOOD SAFETY
Given the shorter shelf-life of such food items, a key concern is food safety, Extra care has to be taken so food does not go bad. Some businesses are also wary of donating cooked food.
The "take-up rate is slower", compared to non-perishable food drives, said Food Bank's Ms Ng. "Liability is still a very big issue... There is still a lot of fear around (cooked) food donation (for both companies and beneficiaries) and people are worried that their brands will be eroded if someone falls ill."
Food donations have "yet to kick in full force but we believe... the donations will increase over the next 12 months when donors are more confident of what we do and how we are doing it", she added.
Among its procedures, Food Bank works with external labs to test the shelf life for different cooked food samples and seeks advice from a food hygiene consultant. Certain food products cannot be redistributed, such as cut fruits, sashimi slices, and unsealed dairy products.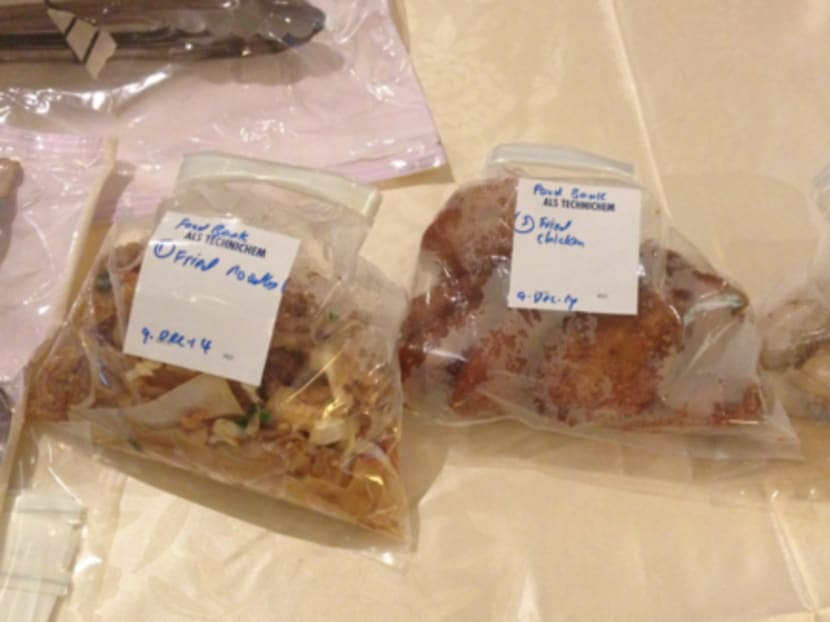 "We also go through at least one or two pilot collections to ensure the whole procedure is sustainable and the quality of the food is not compromised," added Ms Ng.
Cooked food is sent to groups with a meal programme and an in-house chef who can conduct quality checks and reheating. Beneficiaries are reminded to eat the food within the recommended time frame and to discard them if they look or smell bad. Transportation is "one of the most challenging" aspects — on one or two instances, food collected turned sour. Food Bank now uses thermal boxes where the temperature drops 1°C after a day of storage.
It wants to set up at central kitchen next year, allowing the group more control over the distribution process. The ultimate goal is to consolidate cooked food from different businesses and packed them into bento sets for beneficiaries.
Meanwhile, to house groceries/dairy and meat products, Food from the Heart has built two cold rooms with money raised through the SG50 Care and Share initiative. Each room is estimated to be able to house 200 to 250 boxes of food. Mr Quek added that he invites sponsors to visit the organisation's premises and its beneficiaries to assure them.
However, the complexity in handling cooked food — for example, salads and meat dishes have to be packed into separate containers — means the organisation is not keen to embark on this "in a very massive way". "Catering houses and restaurants are usually cooked food... so we will approach them but cautiously and slowly," he said.
The organisation also uses thermal boxes for cooked food, and has a refrigerated van for collection and delivery. "For any cooked food, we need to use them to keep at 60°C. For those uncooked food, or cold dishes, we have to keep them below 5°C," said Mr Quek.
MORE VARIETY
Beneficiaries of Food from the Heart say they look forward to the variety of food they can get. Student Ryan Lee, 22, said: "Perishable food such as eggs and meat are okay as it can be kept in the fridge... cooked foods have their advantages and disadvantages but it is still food and I am not picky about food."
Food Bank beneficiary Sion Christian After-Care Services Centre, a halfway house for drug addicts and ex-convicts, received portions of cooked food from MBS in August.


"It's very good but there's too much food. To better tailor the donation, we have to make sure the food is delivered adequately before dinner time so that we can give away the excess to residential neighbours and halfway houses in the vicinity," said Mr Chua Ah Eng, the home's Assistant Director.
TIPS ON REDUCING FOOD WASTE
Ms Jo-an Choo, management associate at Food Bank, and Mr Anson Quek, Executive Director of Food from the Heart, share tips on reducing food waste:
1. Have a shopping list before you go grocery shopping so you will buy exactly what you need.
2. Do not shop on an empty stomach because there's the tendency to impulse buy. Go after lunch or dinner.
3. Don't buy to donate — that will not reduce wastage.
4. Request for smaller portions if you can't finish your food.
5. Don't overcook, just cook what you need to eat.
6. If you have a surplus of cooked food or food products, share with your neighbour. Pool your resources together — they might have products that you need.