Not all can stomach social enterprise hawker centres, stall owners call for flexibility, lower rent
SINGAPORE — They were introduced three years ago with the aim of keeping food prices low for consumers, among other social objectives.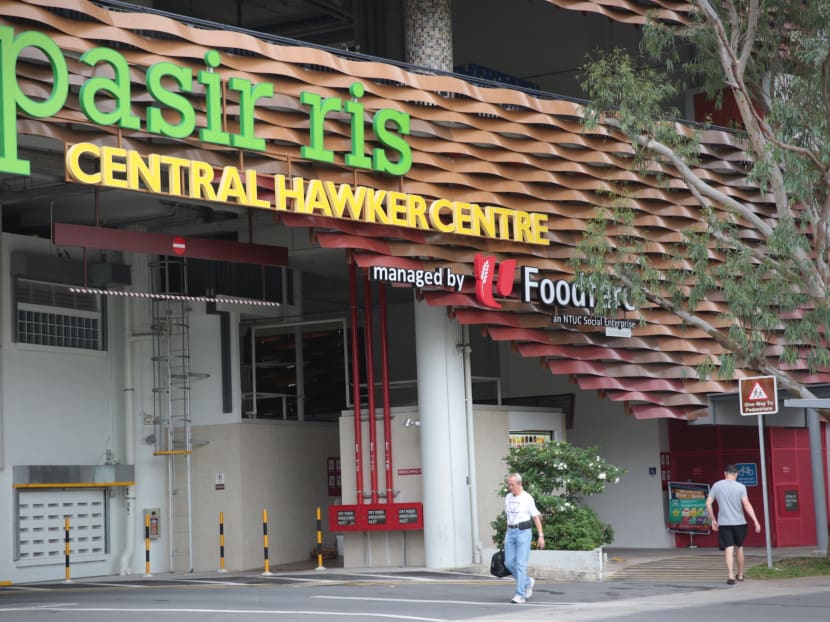 SINGAPORE — They were introduced three years ago with the aim of keeping food prices low for consumers, among other social objectives.
But the jury is still out on not-for-profit, social enterprise hawker centres, as they came under the spotlight recently after food critic and consultant K F Seetoh raised concerns about how they were run.
Mr Seetoh said in a post on his Makansutra website that hawkers at such centres have to pay an average of S$4,000 a month in rent due to extra expenses that included coin-changing services, charges for crockery washing, collection and return, as well as a fee for spot-checks on food quality and operation.
This monthly rental fee is higher than that of popular centres such as Maxwell Food Centre managed by the National Environment Agency (NEA), he said.
Other policies have also led some to question the way these social enterprise hawker centres are being run. Among those that have not gone down well with hawkers include requirements to keep their stalls open at least 12 hours, forking out monthly fees for cashless or self-payment kiosks, as well as having to pay for marketing and publicity efforts.
'NO FREEDOM', HIGH COSTS
A hawker at Pasir Ris Central Hawker Centre — which is run by NTUC Foodfare — said that there was not enough transparency in the services they were paying for, such as information on how the monthly "concept and marketing" fee of S$300 was used.
The hawker, who wanted to be known only as Ms S T, was also unhappy about restrictions on how she could run her business. For example, she is required to submit a medical certificate to the operator if she is ill and unable to operate her stall for the day. The 38-year-old also has to get the social enterprise's approval before changing her stall's operating hours. There were no such rules when she used to run a stall at Changi Village hawker centre. She once received a call asking why her stall was not open when she took an afternoon off.
She added: "Somehow there is no freedom when we operate under the social enterprise model. (It benefits) the public more as they hope to keep the prices down… but I'm not sure how fair it is to us hawkers."
There are now 13 not-for-profit, social enterprise food centres managed by five entities: Fei Siong Food Management, NTUC Foodfare, Timbre Group, Hawker Management under Koufu and OTMH under Kopitiam.
Among other things, the operators have to monitor food prices to avoid unreasonable price hikes, and ensure the food stalls offer a few dishes that cost S$3 or below.
A check with five such hawker centres found that on average, the hawkers pay about S$4,000 to the respective operators every month. About half goes to rent, while the remaining covers the collection and washing of dishes, and other miscellaneous costs such as the cashless or self-payment kiosks, marketing, quality control and management fees.
While some hawkers were happy with the management model as it provided centralised collection and dishwashing services, as well as programmes to help them kickstart their businesses, others had their gripes.
One hawker at Jurong West Hawker Centre, who wanted to be known only as Ms Lin, felt that the rent should be lowered given the low footfall there. The centre is run by Hawker Management.
"The management should use the money to organise promotions and events to bring crowds here," said the 62-year-old.
Ms Ivy Tay, 54, who runs Yew Lee Wanton Noodle at Bukit Panjang Hawker Centre with her husband, said that having to operate at least 12 hours a day can be taxing.
NTUC Foodfare does not communicate regularly with the hawkers, as the couple had hoped that the social enterprise would be able to provide suggestions on expanding their business, she added.
"They could come down and try our food, talk to us to see if we have room to expand our business," she said in Mandarin.
While hawker Tan Thian Huat was aware that he had to keep his noodle stall at Our Tampines Hub (OTH) open round the clock, the 56-year-old said it did not make business sense because there are very few patrons after 2am.
"The Government wanted to encourage individuals to set up their business at hawker centres, but it's hard for family businesses to operate such long hours," Mr Tan said. He also runs a lor mee stall at Ci Yuan hawker centre in Hougang.
"In the end, only bigger businesses with the resources will end up running their hawker stalls."
Despite the challenges, Mr Tan is fairly satisfied with how the operators have managed the centres.
He added: "You have to consider everything, from the fees we pay, to the services the management provides. Generally, the environment is clean, the cleaners provide good service, and the rent is still cheaper than the food courts managed by them."
Another hawker at OTH who wanted to be identified only as Madam Lim said that she did not mind the rental amount as business is brisk and she is able to make profits.
But the 50-year-old added that the managing agent, OTMH, a unit of food-court operator Kopitiam, could exercise more flexibility in letting hawkers decide whether to accept cashless payments. Paying for the kiosks and repair fees could be quite costly, she noted.  
Mr Derrick Lee, a hawker at Ci Yuan hawker centre, said that the rental amount was "quite justified" as it covered the Entrepreneurship Programme offered by Fei Siong Food Management. The two-month programme paired aspiring hawkers with retiring veterans so they could learn how to cook, and manage their businesses. They were also attached to a hawker stall and paid S$3,000 for two months.
"If you look at the absolute numbers of the rental, many outsiders will think that it's a bit steep… but it also depends on what's the value you see in the place (and the programme)," he added.
Mr Lee expects monthly payments to go down in future as they had paid for initial set-up costs, and equipment costs would also depreciate.  
"If it's going up again then, I'll reconsider (if I should stay)," he added.
'GIVE IT MORE TIME'          
Operators of the social enterprise hawker centres did not respond to queries from TODAY.
But in an earlier Channel NewsAsia report, a Fei Siong spokesperson said that it charged a S$600 consultancy fee for hawkers that require help in professional services such as food quality and hygiene audits. These services are not compulsory.
A spokesperson for Timbre, which manages the Yishun Park hawker centre, also said in the report that it subsidises costs incurred by third-party vendors, such as for the point-of-sale system.
Dr William Wan, general secretary of the Singapore Kindness Movement and a member of the Hawker 3.0 Committee, said that there were merits to this alternative model of running hawker centres. The committee was set up in 2016 to look into Singapore's hawker culture to suggest ways to sustain and promote it.
For instance, they have injected fresh ideas in the areas of food curation and programming, as well as complemented NEA's effort to sustain the hawker trade through their incubation and vibrancy programmes, he said.
He added: "We have only just started implementing alternative management models. We should give it more time, with a view to transforming hawker centres to provide good dining and working environments, while ensuring good quality and affordable food."
Sign up for TODAY's WhatsApp service. Click here: