NTUC begins year-long exercise to engage with 20,000 workers, find out where they need greater support
SINGAPORE — In a planned year-long engagement exercise with workers that was launched on Thursday (Aug 11), one area that the National Trades Union Congress (NTUC) will focus on is how Singapore may provide stronger financial support for retrenched workers.
NTUC is going to engage with 20,000 workers for a year from August 2022
Called #EveryWorkerMatters Conversations, it is to better understand the needs of workers
The union will chiefly explore how to help workers succeed in their careers, the assurances they need and protections for vulnerable workers
The exercise will reach out to workers of different ages and occupations
NTUC will release its findings and recommendations to the Government in mid-2023
SINGAPORE — In a planned year-long engagement exercise with workers that was launched on Thursday (Aug 11), one area that the National Trades Union Congress (NTUC) will focus on is how Singapore may provide stronger financial support for retrenched workers.
The exercise, named #EveryWorkerMatters Conversations, was announced during a dialogue with more than 100 union leaders by NTUC president Mary Liew and secretary-general Ng Chee Meng.
In a press release, NTUC said that it hopes to examine three areas:
The key enablers that will help workers succeed in their careers
The assurances needed for workers across all life stages
The protections needed for vulnerable workers
It aims to reach out to at least 20,000 workers of different ages and occupations, as well as employers, government policymakers and NTUC's partner organisations.
Their feedback will be collected through surveys, focus group discussions, engagements with schools and engagement sessions with workers.
Findings and recommendations from the engagement exercises will be released in mid-2023.
This will entail working with the fourth-generation political leaders and government policymakers through Forward Singapore, Mr Ng said, though he emphasised that the engagement exercise is independent from the one fronted by Finance Minister and Deputy Prime Minister Lawrence Wong.
When asked during a press event on Thursday, Mr Ng said that NTUC's contribution to the Forward Singapore exercise led by Mr Wong is not confirmed but results from its engagement exercise will be presented to the Government, possibly in the form of policy proposals.
On the timing of this engagement exercise, Mr Ng said that Singapore is at a crossroads, noting that population here is ageing and economic growth has slowed.
"One cannot argue that we are a Third World or emerging economy anymore… we are reaching a stage of development (of our economy) where our gradient of growth will never be like when I grew up (in the 1970s to early 1980s), at 7 to 10 per cent," he said.
Information on the Monetary Authority of Singapore's webpage showed that Singapore's economy grew by an average of about 10 per cent a year from 1970 to 1985 and about 7 per cent from 1985 to 2010.
On Wednesday, the Ministry of Trade and Industry said that Singapore's gross domestic product (GDP) for this year is expected to come in between 3 and 4 per cent, narrowing from the previous 3 to 5 per cent range.
Mr Ng added: "We are at an inflection where expectations (are) to build upon the successes of our country in the last 60 years… So if you ask me, I would have wanted this (engagement exercise) to have happened two years ago but because of Covid-19, we have to roll with the times as (the global health) crisis came."
However, it is "still not too late" for NTUC to help shape better support for workers in Singapore, he said.
Having felt the impact of Covid-19 on livelihoods, Mr Ng noted that workers are looking for more support from the Government, unions and employers.
He also said that when the Covid-19 crisis hit and affected industries, "businesses woke up" to the vulnerabilities of a small economy such as Singapore and the effects on the workforce.  
Looking ahead to the year-long exercise, there will be challenges in handling differing views from such a vast group of workers, but the ultimate goal is to do the best for them, and there may be a need for workers to make compromises and sacrifices.
"We have to forge consensus together with the working people… I think it is better to do it now, when we are converging as a society, as working people, rather than wait," Mr Ng said.
THE 'HARSH TRUTH' AND RETIREMENT NEEDS
On enabling workers to improve their skills, Mr Ng noted that more can be done to help Singapore workers and firms stay competitive as digital transformation changes the skills required in the workforce.
The "harsh truth" is that workers may face involuntary retrenchment, so NTUC hopes to find out more about how to provide stronger financial support as they search for new jobs, he said.
Other matters that NTUC hopes to examine include how to strengthen workplace practices to ensure the employment landscape is fair, and how foreign manpower should best complement the domestic workforce.
The second area of focus will look at what assurances workers need to support their careers, such as exploring how to support workers who are also caregivers for their older parents and how workers may be assured they have enough to retire adequately.
NTUC's engagement exercise will also look into providing better protection for vulnerable workers such as low-wage workers and freelancers.
It will explore whether the progressive wage model, for example, can cover more sectors, companies and middle-income jobs.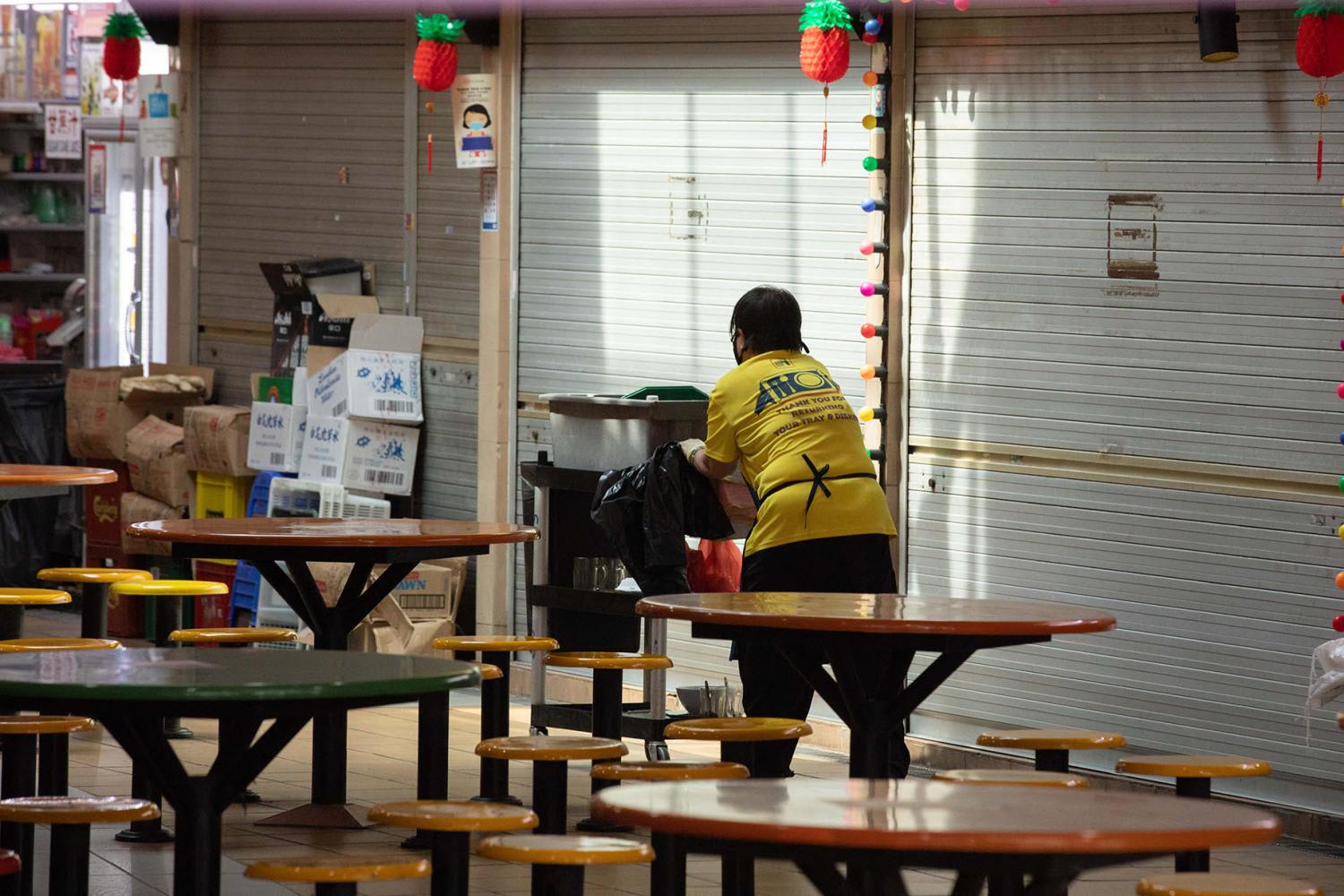 Turning to the growing gig economy, NTUC hopes to "hear workers' views on enhancing representation, retirement and housing adequacy and greater protection against workplace injury".
Mr Ng said that NTUC has an advisory committee now looking into these longer-term issues among freelancers, such as workplace injury, Central Provident Fund contributions and providing enhanced representation for this group.