NUS industrial design students showcase their best
SINGAPORE — That shoe insole which is mostly used to cushion a person's foot now has a new function — to keep the foot of a diabetic patient in check through pressure sensors installed in the insole.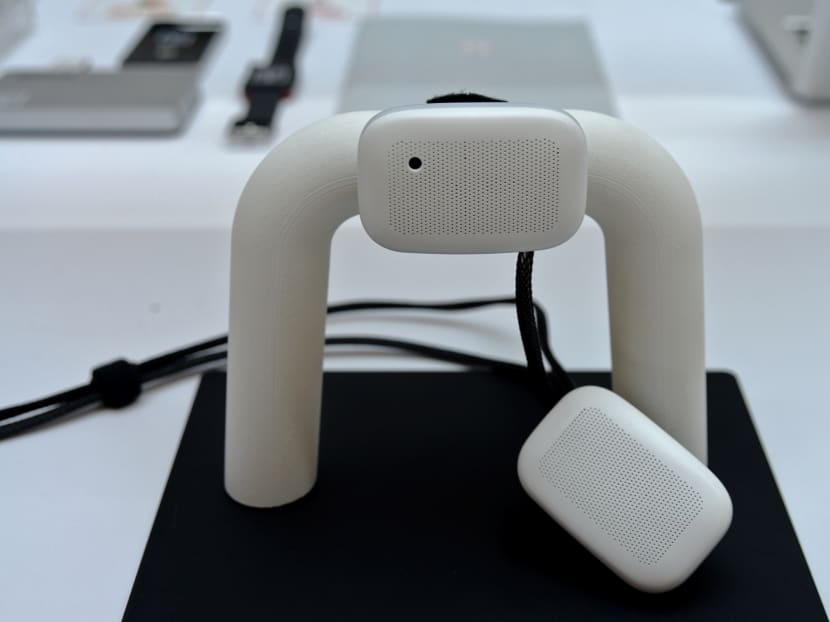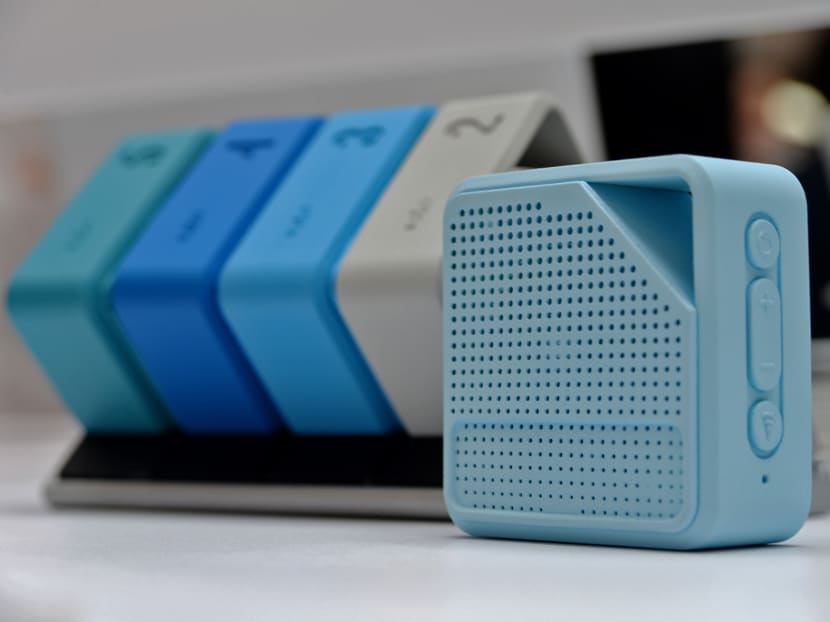 SINGAPORE — That shoe insole which is mostly used to cushion a person's foot now has a new function — to keep the foot of a diabetic patient in check through pressure sensors installed in the insole.
The pressure readings can be viewed on one's mobile through a phone application, allowing the user to pick up any abnormality in the pressure applied on the insole.
The "upgraded" shoe insole is among the 54 design projects created by industrial design students from the National University of Singapore (NUS) School of Design and Environment.
The projects will be showcased at the National Design Centre as part of the school's annual graduation show. The exhibition, which was launched today (May 22), will run till the end of this month.
Most of the projects are in response to pressing environmental, social and cultural issues, and conducted with industry collaborators, such as the Ministry of Manpower, National University Hospital (NUH) and Singapore Red Cross, noted the head of the school's industrial design division, Associate Professor Yen Ching Chiuan.
"(These projects) further highlights each student's ability and versatility in handling the myriad of world issues and their roles as agents and leaders of change," added Assoc Prof Yen.
The smart insole, named Dex, is the brainchild of 24-year-old Elyn Wu. Ms Wu said her design aims to encourage the "prevention-is-better-than-cure" mentality among diabetic patients.
Many diabetic patients she spoke to at a diabetic support group said they were often unaware that they were applying the wrong pressure on their foot as a result of the reduced sensitivity they experienced due to their condition.
Some of them were even incapable of detecting hard objects in their shoes, and went about their daily lives with the objects pressed against their soles.
"They do not know what they are doing is damaging their nerves. All these result in health complications (much later), such as amputations or immobility," said Ms Wu.
Her product will be further developed with NUH to explore the possibility of customising the insoles. At the moment, her prototype comes in only one size.
Another project at the exhibition is "echo", a rehabilitative tool kit to help individuals who have just lost their sight, get accustomed to navigating with their ears.
Comprising five small speakers that can be used to play back audio recordings, they can be used to simulate everyday conditions, such as crossing the road.
Caregivers have to record surrounding noises, such as the sound of the blinking red man and approaching cars. The recordings are then pieced together to recreate the crossing scenario, with the sequence of each recording placed in each speaker.
Operating on motion sensors, the speakers can be attached to walls or other furniture, and activated when someone passes it, allowing the user to practise his or her navigation skills in a controlled setting.
The idea for echo came after its designer, Mr Khaw Yee Jek, 25, suffered a cornea abrasion two years ago, leaving him partially blind on his right eye for three months.
During that period, Mr Khaw experienced problems moving about even his own home. It left him wondering about the challenges faced by those who have to adjust to living without their sight.
Currently, people who have just lost their sight are taken to the actual setting by professionals, such as an occupation therapist, to sensitise their other senses. Such experience, said Mr Khaw, can be daunting for someone who is doing it for the first time.
He hopes to further develop his product to include an online cloud system, where users can upload their created scenarios, which can be accessed by fellow users.