NUS sets up committee to review discipline, support frameworks after peeping tom victim's posts go viral
SINGAPORE — The National University of Singapore (NUS) will set up a committee to review its current disciplinary and support frameworks, after social media posts by the victim of a peeping tom went viral over the past two days.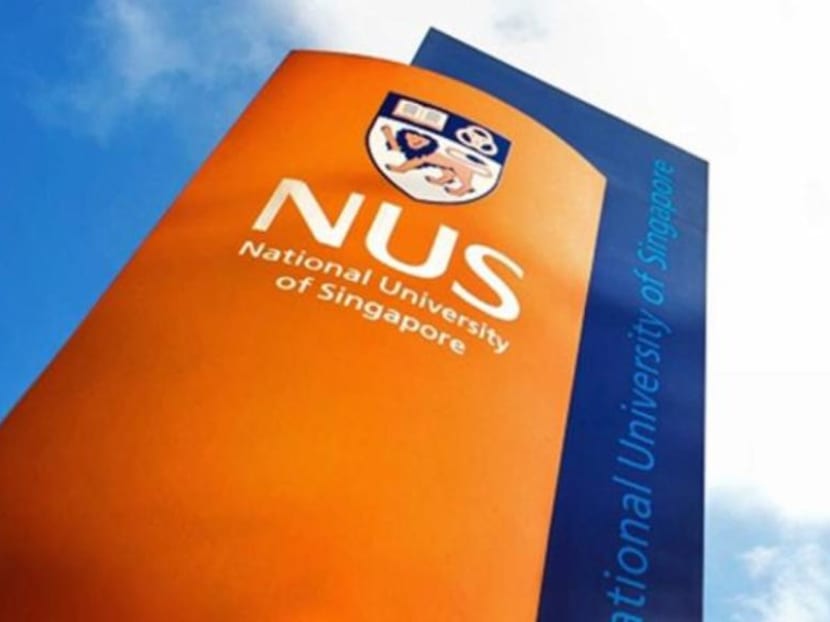 SINGAPORE — The National University of Singapore (NUS) will set up a committee to review its current disciplinary and support frameworks, after social media posts by the victim of a peeping tom went viral over the past two days.
NUS said in a press statement on Saturday (April 20) that the committee will have representation from the NUS Board of Trustees, and will study the approaches taken by other international institutions, and solicit views from various stakeholders.
It said that the findings of the study and follow up actions are expected to be released in the new academic year, which begins in August.
The victim, Ms Monica Baey, an undergraduate at NUS, had taken to social media over the last two days to publicise a peeping tom incident at her hostel, calling for "real change" in how the university and authorities deal with acts that violate women.
The perpetrator, a fellow NUS student, had filmed Ms Baey secretly while she was showering in her hostel bathroom at NUS' Eusoff Hall last November.
In a series of posts on Ms Baey's Instagram stories, the 23-year-old communications undergraduate said she made a police report about the incident and that as a result, the perpetrator was given a 12-month conditional warning.
Under a conditional warning, if the offender commits another crime within the following 12 months, he may be prosecuted for the original offence, plus any other fresh offences.
In her Instagram stories, Ms Baey said that the perpetrator was also made to write a letter of apology to her, a screenshot of which she posted.
She also said in her posts that she wanted "real consequences for perpetrators that commit such acts".
She wrote: "I want to know that NUS will reprimand them seriously so other potential perpetrators know they will face punishment if they commit (similar acts)."
She added that what she wants is for NUS to publicly acknowledge when incidents happen so potential wrongdoers are reminded that their actions have consequences, and to "establish a better network and support system for victims of all forms of sexual violence".
Separately, Ms Baey told TODAY that she was informed by NUS, in the aftermath of the incident, that the perpetrator had also been suspended for a semester, barred from entering halls and on-campus residences and made to attend counselling.
Her Instagram stories went viral over the public holiday weekend, with hundreds of online netizens sending her messages of support.
Others took to Facebook and Instagram to call for change in how the university deals with cases of sexual harassment.
On Saturday (April 20), Dean of Students at NUS Associate Professor Peter Pang said in a statement: "We are sorry for Miss Monica Baey's distressing experience, which is of extreme concern to the University. We are in the process of reaching out to her to offer our support and assistance.
He added that when such offences are committed, the NUS Board of Discipline, which comprises student and faculty representatives, will also conduct its own disciplinary proceedings.
It will consider factors such as the severity of the offence, the need for justice for the victim, the rehabilitative needs of the student offender, the safety of the NUS community, and also the decisions and penalties imposed by the authorities.
He added: "We hear the concerns expressed by members of our community and the public about having a safer and more supportive campus environment, and recognise that advances in camera technology can be easily abused."
One former NUS student whom TODAY spoke to, Ms Tan Shi Yuan, suggested that the university relook what can be done for victims for sexual harassment.
Ms Tan, 24, a NUS Business graduate who used to stay in Eusoff Hall, said: "NUS should reassess what should be done for victims and to perpetrators. Because what good is a school's academic standing if it does not care about its people?"
Some, like Ms Celeste Kee, 23, took issue with the fact that the university did not acknowledge that it was a case of an insult of modesty, but called it an abuse of technology.
"Please call out the crime for what it is if you really want to stand in solidarity with the victim you so claim to support," the fourth year undergraduate said.
Second year NUS undergraduate Estelle Ang, 20, said: "I just hope that NUS stays true to their statement and will take necessary steps to make the campus a safer place for students and a place where such behaviour isn't excused or tolerated."
Ms Carmen Chan, 23, an NUS undergraduate, said that the university has yet to state whether firmer penalties will be meted out in the future. "If others can be jailed for taking upskirt photos, why should Monica and the rest of us be made to attend school with him?"
TODAY has reached out to the Police for comment.