Over half of children in accidents not restrained in motor vehicles: Study
SINGAPORE — Armed with worrying findings from a recent study, doctors here have sounded the alarm over the lack of restraints used when children are ferried around in vehicles.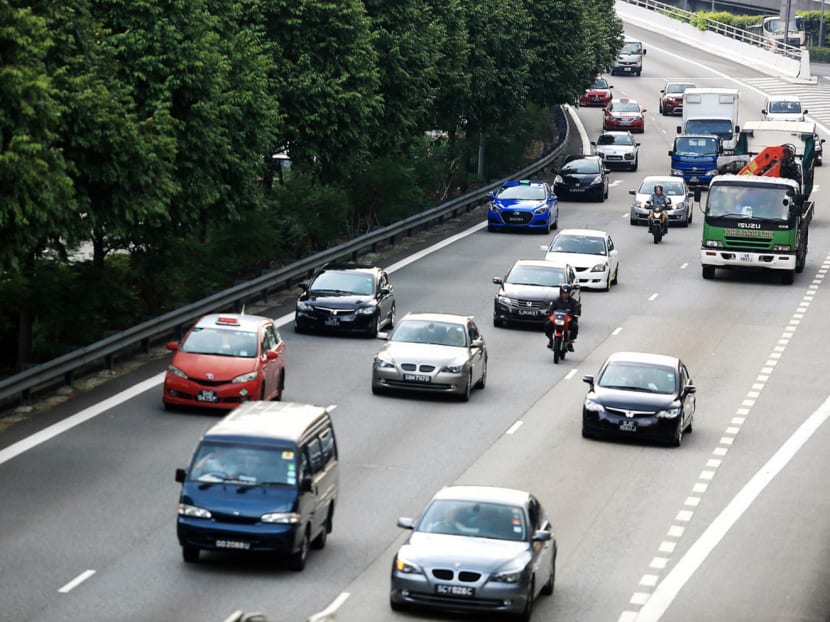 SINGAPORE — Armed with worrying findings from a recent study, doctors here have sounded the alarm over the lack of restraints used when children are ferried around in vehicles.
More than one in two children in motor vehicles who had road traffic injuries were not restrained at the time of the incidents, researchers from KK Women's and Children's Hospital (KKH) found.
The study, published earlier this year in Elsevier's Accident Analysis and Prevention journal, reviewed road traffic-related injuries seen at KKH and the National University Hospital. From January 2012 to April last year, 2,468 children up to the age of 16 were seen at the hospitals' emergency facilities within 24 hours of injury.
They included children involved in vehicle crashes, as well as pedestrians, cyclists and motorcyclists involved in a crash with a motor vehicle.
Six in 10 (or 1,483) of the 2,468 children with road traffic injuries were inside the vehicles. Among the 1,483, 51.1 per cent were not restrained at the time of the incident. A higher proportion of unrestrained children were aged two and below (more than 60 per cent), while the proportion of unrestrained children aged two and older was just under 50 per cent.
Studies show that the use of child car restraints — such as child car seats, booster seats and seat belts — can reduce the incidence of death in road traffic accidents by 50 per cent to 70 per cent, said Dr Chong Shu-Ling of KKH's department of emergency medicine and the study's lead researcher. For instance, young children up to three years old who were appropriately restrained in the back seat had lower odds of neck, back or abdominal injuries compared to those not appropriately restrained or who were placed in the front seat.
In the study, 590 children required hospitalisation and 5.4 per cent were taken to the hospital in critical condition. Six died, while the majority had soft-tissue injuries (damage to muscles, ligaments and tendons). One-fifth of the hospitalised children required subsequent surgery.
"The importance of adhering to road safety measures for children, especially the use of age-appropriate child seats and restraints, as well as helmets for bicycle users, cannot be over-emphasised," said Dr Chong.
Of the 350 children in the study who were on a bicycle or motorcycle at the time of the incident, 245 were not restrained.
According to the Traffic Police's website, drivers who fail to belt up may be issued a composition fine of S$120 and three demerit points. If charged and convicted, they could be fined up to S$1,000 or jailed up to three months in the first offence.
Taxis are exempted from child restraint requirements.
The Singapore Police Force said there were 9,836 seat belt violations involving drivers and passengers last year, but did not provide figures for cases that involved children.
However, parents say they may still risk travelling on roads without restraints. Mother of a nine-month-old son Monica Bong, 37, said her family does not use a child seat, only a baby carrier, as they only use the family car about twice a week.
"Even if I safely belt myself in (with my son in tow), it might not be sufficient," she admitted.
Mdm Nurshahida Mohd Rashid, 37, who has a six-year-old daughter, would sometimes "take chances" by not choosing private-hire-cars with a child booster seat.
"Other parents might think it's not a priority, just a short ride … I do notice mothers breastfeeding their babies in the front seat, so that's very dangerous," she said.