Parliament in brief: 4 things you need to know
SINGAPORE — Senior civil servants in the MX 9 superscale grades were paid between S$200,000 and S$260,000 per year over the past five years.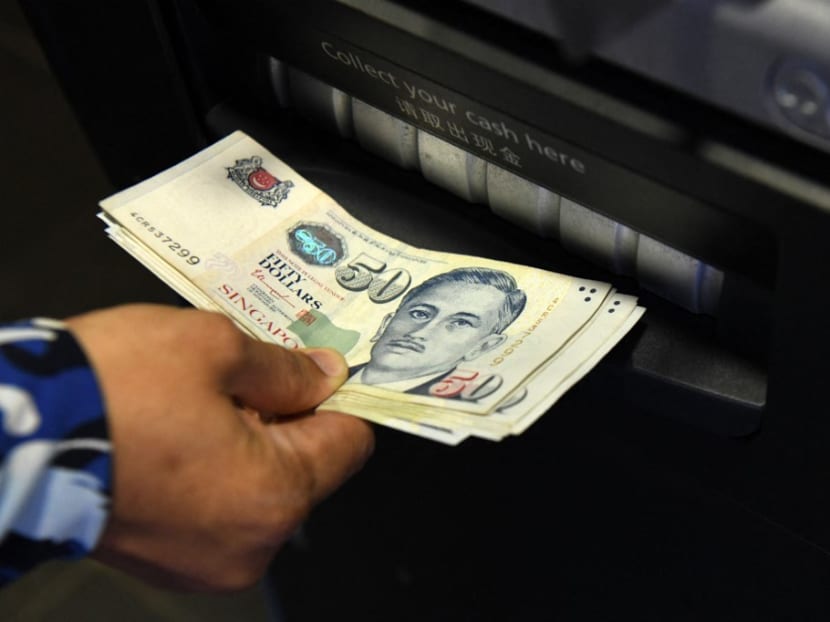 Senior civil servants in superscale grades received an annual salary of S$200,000 to S$260,000 in the past five years
For Singapore Armed Forces personnel who wanted to work after leaving service, most were able to secure jobs within six months
Around half of secondary schools start after 7.30am on at least three days a week
SINGAPORE — Senior civil servants in the MX 9 superscale grades were paid between S$200,000 and S$260,000 a year over the past five years. 
This was revealed in a reply to a parliamentary question on Tuesday (July 5) on the salaries of these senior-level civil servants. 
MX 9 is the starting grade for senior civil servants on superscale grades and is typically for director-level positions in government ministries. In 2020, due to the Covid-19 crisis, public service officers in superscale grades took a one-time salary cuts of 0.5 or one month, with those in higher grades taking a bigger cut.
Other questions that Members of Parliament (MPs) filed included topics related to career transitions for those who retire from the Singapore Armed Forces, incidents of misconduct in the sports fraternity and school start times.
Here are some extracts of the written answers for these questions.
1. Annual salary of civil servants in superscale grade
Questions by Mr Leon Perera, MP for Aljunied Group Representation Constituency (GRC)
What is the mean, median and range of total annual remuneration of the MX 9 (superscale) grade in the civil service?
Of the total annual remuneration paid to MX 9 officers, what is the average breakdown between the base salary and each component of bonuses paid?
Reply by Mr Chan Chun Sing, Minister-in-charge of Public Service
Superscale officers generally hold senior management positions and form around 2.5 per cent of the civil service.
Over the last five years, the annual remuneration of MX 9 officers ranged from about S$200,000 to S$260,000, depending on economic growth for the year and an officer's individual performance
Salaries comprise both fixed and variable components, of which the latter varies depending on economic conditions and individual performance.
Together, the variable components constituted around 20 to 35 per cent of the total annual remuneration at the MX 9 level in the last five years.
In a parliamentary response in November 2018, Mr Chan had said that superscale officers comprise about 1.9 per cent of the civil service and their monthly salary starts from about S$11,000.
2. Proportion of personnel supported by SAF's career transition centre
Questions by Associate Professor Jamus Lim, MP for Sengkang GRC
What is the proportion of non-officer versus officer-level (including warrant officers) personnel who were supported by the career transition resource centre in assisting their transition from a career in the armed forces?
Does the Singapore Armed Forces (SAF) maintain successful placement statistics for non-officer versus officer-level retirees?
Reply by Dr Ng Eng Hen, Minister for Defence
The stipulated retirement age for SAF military officers is 50 years old and 55 years old for most warrant officers and specialists. 
In view of their shorter careers with SAF, the Ministry of Defence's Career Transition Resource Centre (CTRC) supports all such personnel with their transition to a second career upon their retirement.
CTRC's support includes dedicated career coaching by certified in-house career advisers, job referrals and networking events.
Supported personnel are also provided funds and time-off to attend courses and seminars, go for job interviews and embark on internships that can serve as a springboard into their sector of interest. 
These programmes have successfully assisted most personnel in their transitions. 
For both officers and warrant officers or specialists who intend to continue working after they leave SAF, more than 80 per cent were able to secure jobs within six months and 90 per cent within a year.
As for military experts who can work until 60 with SAF, the focus is on strengthening their continuous expertise development and lifelong employability so that they can contribute their expertise, which are relevant to other jobs outside of SAF.
3. Number of schools practising autonomy to start later
Questions by Yio Chu Kang MP Yip Hon Weng
How many schools now practise their autonomy to adopt a later start time, that is, after 7.30am?
How does the Ministry of Education encourage or facilitate schools to start later?
Reply by Mr Chan Chun Sing, Minister for Education
All schools start no earlier than 7.30am.
Around one out of seven primary schools, around half of secondary schools and most junior colleges start after 7.30am on at least three days a week.
Schools consider various factors when deciding on the start time. 
These include student profiles, after-school and inter-school programmes, transport provisions and transport situation. 
The Ministry of Education thus gives schools the autonomy to start at either 7.30am or later.
4. Incidents reported under the Safe Sport Unified Code
The Safe Sport Unified Code is the first-ever set of guidelines for the sports fraternity here on what constitutes sexual, physical and psychological misconduct and other inappropriate behaviour. 
It was launched by the Safe Sport Commission, which was formed in 2019 as an advisory panel to promote values and best practices in sports.
Questions by Ms He Ting Ru, MP for Sengkang GRC
Since the launch of the Safe Sport Unified Code in November last year, how many incidents of misconduct under the code have been received under the Safe Sport Programme? 
How many of these incidents have been referred for formal resolution? 
What is the breakdown of the number of incidents that fall into each of the three categories of cases referred for formal resolution?
Reply by Mr Edwin Tong, Minister for Culture, Community and Youth
Since the code's launch, there have been 22 reports of alleged infringements.
The 22 reports comprise eight formal reports and 14 disclosures. 
Unlike a formal report, a disclosure does not lead to formal investigations. However, the provider of the disclosure can convert it into a formal report at any time.
Of the eight formal reports received by the commission, two allege serious incidents and six allege incidents of low harm or low culpability, or both.
The Safe Sport Commission has investigated all eight formal reports and referred them to the relevant national sport associations or the National Registry of Coaches for resolution.
Five of these eight formal report cases have been resolved. The appropriate penalties and requirements were imposed on culpable parties, such as undergoing training in safe sport issues.
The remaining three reports are pending resolution.
The commission also provided counselling and other forms of support to the victims.
National sports governing body Sport Singapore will continue to work closely with the Safe Sport Commission to ensure that the sporting environment here is a safe, healthy and respectful space for all.