Penal Code set to undergo overhaul, to better protect vulnerable victims against abuse and sexual crimes
SINGAPORE – The first major review of the Penal Code in more than a decade has yielded calls for sweeping changes — 169 to be exact — with a key focus on beefing up laws on sexual and abuse offences to protect women and vulnerable victims including children.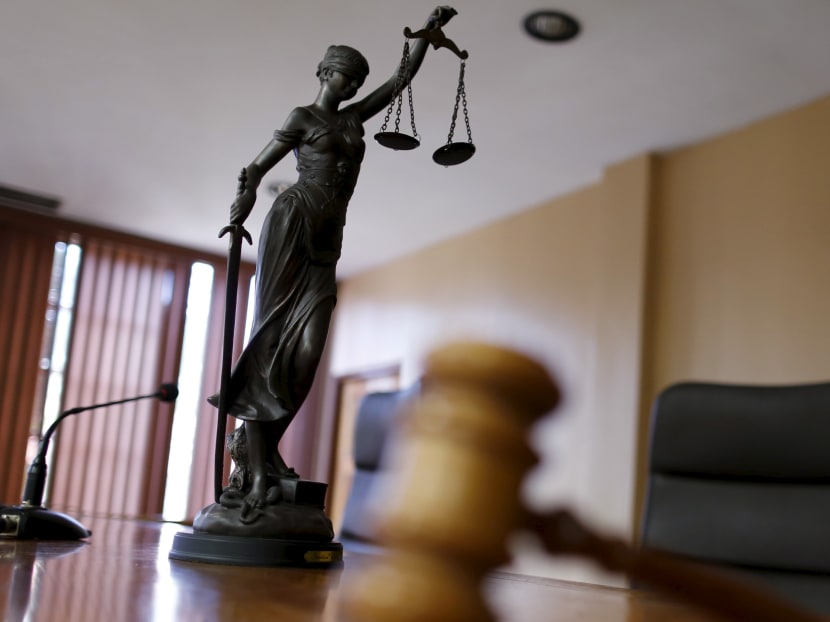 SINGAPORE – The first major review of the Penal Code in more than a decade has yielded calls for sweeping changes — 169 to be exact — with a key focus on beefing up laws on sexual and abuse offences to protect women and vulnerable victims including children.
On top of that, the wide-ranging review covered other areas, and most notably suggested a repeal of two laws: removing marital immunity for rape to provide equal access to protection for sexually abused wives, and decriminalising attempted suicide to recognise that treatment, and not prosecution, is the appropriate response. Among other things, the committee also proposed creating a new offence of fraud, which focuses more on the intent of the offender than the effects of deception on the victim. 
Two years after it was convened in 2016, the Penal Code Review Committee has submitted its 506-page report to the Ministry of Law and the Ministry of Home Affairs on Aug 31.
The committee's report was released on Sunday (Sept 9), and a three-week public consultation will begin the following day, with the proposed changes expected to be tabled in Parliament in November.
In calling for a substantive review, Law and Home Affairs Minister K Shanmugam had emphasised the need to ensure the 150-year-old Penal Code remains relevant and to protect Singaporeans from emerging threats.
In a letter — dated Sept 3 — thanking the committee, Mr Shanmugam said that since the last substantive review in 2007, there have been "many societal and economic changes which have been accelerated by technological advancements".
"Changes in society also mean that once-relevant provisions are now outdated," he said. "It is my hope that this process will culminate in a revised Penal Code that is principled, proportionate, and practical; one which will continue to serve Singapore well in the years to come."
The changes were proposed in light of recent high profile cases which involved the abuse of vulnerable victims. 
Speaking to reporters on Friday, following a media briefing on the review, Mr Shanmugam said, "In general we try and keep our laws current, but it's not possible to predict all the different possible arguments and different situations that might arise. And when you learn something, then you change them too."
The committee, co-chaired by Minister in the Prime Minister's Office Indranee Rajah and Senior Parliamentary Secretary for Home Affairs and Health Amrin Amin, comprised 14 other legal industry experts. 
Among the proposals include creating a new offence that makes it a crime to sexually penetrate minors between the ages of 16 and 18. Changes relating to sexual child abuse material and sexual communication with minors were also put forward. For example, the committee called for a doubling of the punishment for offenders committing crime against vulnerable victims — children, disabled person and the elderly, as well as domestic helpers.
SOME KEY PROPOSED CHANGES
1) Sexual exploitation 
Create a new offence called "exploitative penetrative sexual activity", and raise the age-ceiling for victims of sexual exploitation from 16 to 18 years old. Offenders can face 20 years' in jail, a fine, or caning.
Why change it: Currently, minors between the ages of 16 and 18 do not have legal protection against sexual exploitation. They too can be abused by people they trust such as parents, teachers and doctors.
2) Commercial exploitation of minors
Expand the definition of "sexual services" to include the touching of the minor's body.
Create new offences to make it a crime to create, distribute and sell, advertise as well as access and possess child abuse material.
Enhance law on sexual grooming by reducing the number of prior contact between a suspect and a victim from two to one, and making it an offence even if the victim travels to meet the offender. There should also be more severe punishment for victims under 14 years old.
Make it an offence for adults to have sexual communication with minors, to engage in a sexual activity in front of a minor under 18, or to cause the minor to look at sexual images. For minors between ages of 16 and 18, there must be an element of exploitation or abuse.
Why change it: There have been concerns over sexual predators in recent years, especially after the case involving mixed martial arts instructor Joshua Robinson. In March last year, he was jailed four years for sex with minors. He had secretly filmed them engaging in sexual acts with him, and when the police raided his apartment, they found 5,902 obscene films in which 321 of them featured children between the ages of two and 16. It is believed to be the largest child pornography video collection seized from a single person here.
3) Abuse of vulnerable victims
Create a new offence on causing or allowing death or serious jury of children or other vulnerable victims including disabled people and domestic helpers. Offenders must have either committed the act or failed to protect the victim. If guilty, they can be jailed up to 20 years', fined, and/or caned.
Why change it: In cases of prolonged abuse, there is "often insufficient evidence" to prove the need to charge offenders with culpable homicide. Based on previous court cases, those involved are typically convicted of causing grievous hurt, which carries less serious punishment. But the committee said this is "unsatisfactory" because the offender is equally liable as someone who committed a culpable homicide offence.
In 2016, Singaporeans expressed shock and outrage over the abuse of two-year-old Mohamad Daniel Mohamad Nasser at the hands of his mother and her boyfriend, who were sentenced to 11 and 10 years in jail respectively in July that year.
Over a period of five weeks, the couple slapped, kicked and stamped on Mohamad Daniel in a one-room flat in Telok Blangah Crescent. On at least two occasions, they forced dried chilli down the toddler's throat. Investigations showed he died of a head injury.
In another case, a former storeman and his wife were jailed 14 years and 16.5 years respectively for torturing their tenant, 26-year-old Annie Ee Yu Lian. Ee, who had borderline intelligence, was vulnerable and had trusted the couple.
Public outcry over the case prompted the Attorney-General's Chambers (AGC) to explain that the evidence against the couple did not support the charges of murder and culpable homicide.
SECTION 377A AND USE OF DEATH PENALTY NOT PART OF REVIEW 
The government had made clear from the start that the review would not cover Section 377A – the section of the Penal Code that criminalises sex between men – and the use of the death penalty.
A public debate on Section 377A was reignited on Friday in the wake of India's Supreme Court striking down its law against consensual gay sex, with veteran diplomat and international lawyer Tommy Koh calling on the gay community in Singapore to mount another challenge of a similar law here.
As of Sunday evening, an online petition to retain the section has drawn more than 62,000 signatures within two days after it was started.