Pest control technician jailed 5 weeks after refusing Covid-19 swab test to avoid being on MC
SINGAPORE — In a bid to avoid being placed on medical leave, which would have jeopardised his chance of earning an extra S$100 for the month, A Rahim M Taha decided to skip his swab test for Covid-19 even though he had been coughing for three weeks.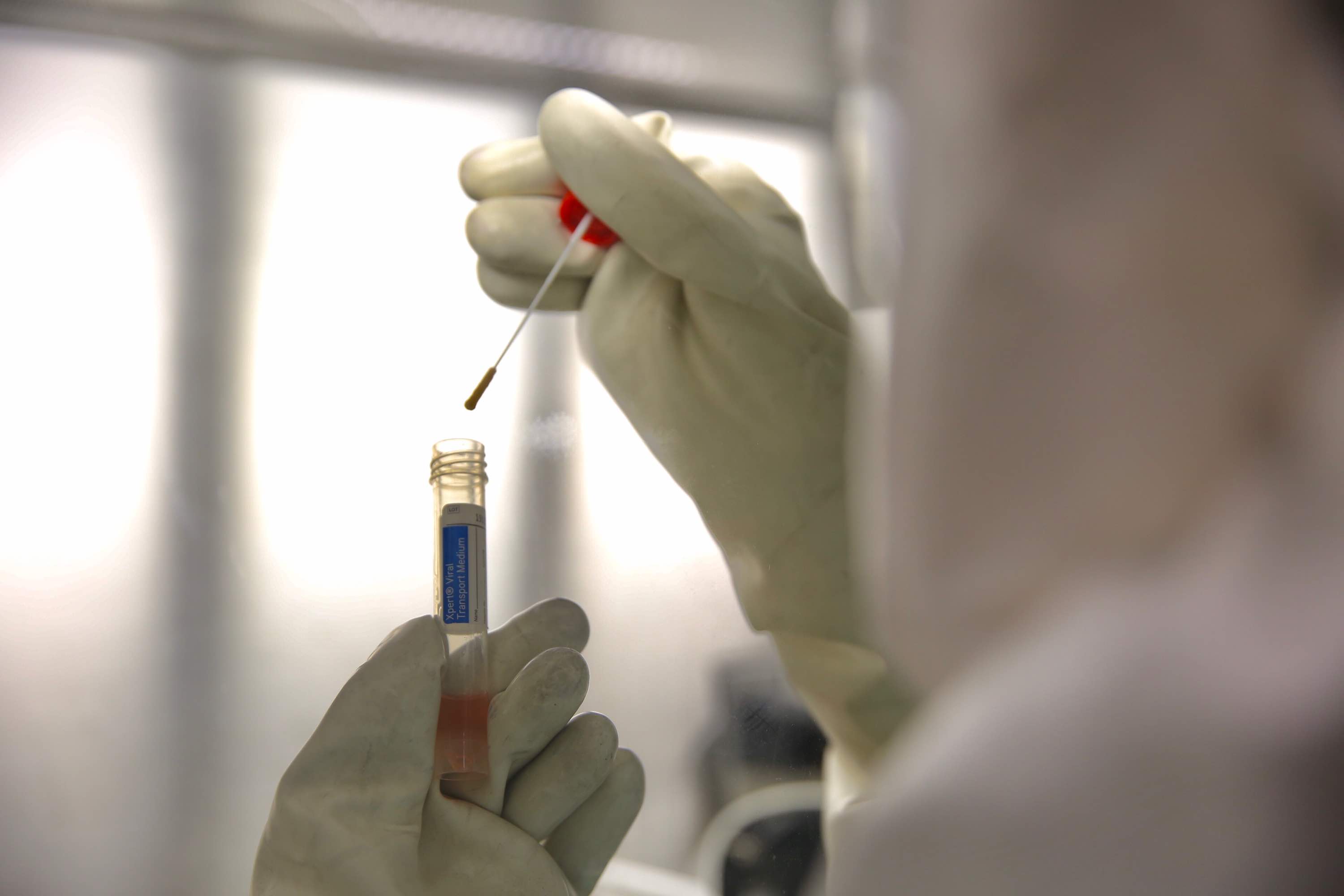 A Rahim M Taha's employer gave workers S$100 more each month if they did not take medical leave
Rahim's doctor told him he had to take a Covid-19 swab test and take medical leave for his persistent cough
Rahim refused to do this and continued going to work
He coughed so badly that an NEA officer with his team told him to go home
SINGAPORE — In a bid to avoid being placed on medical leave, which would have jeopardised his chance of earning an extra S$100 for the month, A Rahim M Taha decided to skip his swab test for Covid-19 even though he had been coughing for three weeks.
When his doctor tried to persuade him otherwise, he said that he did not mind being reported to the Ministry of Health (MOH). He then continued going around the island for his work as a pest control technician.
For breaching the Infectious Diseases Act, Rahim, 59, was jailed for five weeks on Tuesday (Jan 18).
He pleaded guilty to one charge of exposing others to the risk of infection while having reason to suspect he was a carrier of the coronavirus causing Covid-19. The authorities could not ascertain if he had the virus at the time due to his refusal to get a swab test.
The court heard that he was a team supervisor with Verminator Pte Ltd and was deployed to various locations in the eastern region of Singapore to conduct vector control services.
These included inspecting rodent and mosquito infestations as well as spraying or applying insecticide and rodenticide.
As a supervisor, Rahim would drive his team in the company van to each location. An environmental health officer from the National Environment Agency (NEA) would also be there to give directions and certify the team's work.
Rahim was paid a basic salary of about S$1,500 every month and was given S$100 more a month if he fulfilled these conditions:
Turn up for work except when he was on leave
Be punctual
Not take medical leave or emergency leave during that month
DOCTOR COULD NOT PERSUADE HIM
On Oct 5, 2020, Rahim went to Yishun Polyclinic complaining of a cough that would grow worse at night. He was also expelling white-coloured phlegm.
During his consultation, he had a slightly higher-than-normal temperature of 37.4°C.
He initially agreed to go for an X-ray and Covid-19 swab test, but changed his mind after the clinic nurse told him that he had to take three days' sick leave and stay at home pending the test results.
The doctor further explained the prevailing government regulations to Rahim, saying that he was not allowed to leave his home unless he tested negative. But Rahim insisted that he did not want to undergo the test.
The doctor then said that he would have to give Rahim a five-day medical certificate (MC), during which he was not allowed to leave home.
Rahim refused this as well, saying that he would not qualify for the S$100 allowance if he were to be placed on sick leave, and asked the doctor who would compensate him if he accepted the MC.
The doctor warned Rahim that it was against the law for anyone with upper respiratory tract infection symptoms to refuse a swab test or MC, and that he would report the matter to MOH. Rahim said that he did not mind this.
After speaking to a staff member from MOH on the phone, the doctor again tried to persuade Rahim but to no avail. Rahim left the clinic after collecting his medication.
The doctor then filed a report with MOH.
COUGHED TILL HE WAS ASKED TO GO HOME
The next day, Rahim went to work and conducted inspections in the Tai Keng and Bartley areas. He and his team also sprayed insecticide at MacPherson Neighbourhood Police Post.
When they were driving to Geylang, the NEA officer with them noticed that Rahim was coughing very badly. Afraid that he had Covid-19, the officer asked him to go home and he complied.
Earlier that day, a manager of the MOH's surveillance and enforcement branch had called Rahim. He later returned the call, during which the manager reminded him of his legal obligations.
Rahim replied that his company would penalise him if he took his medical leave without an MC and offered to return to Yishun Polyclinic to collect one.
The manager told him that he would be breaking the law by doing this. Rahim continued working after the call ended and did not return home.
The manager's colleague called him again later and spoke to him in Malay, saying it was important to stay at home during his medical leave. Rahim then lied that he was already at home.
Deputy Public Prosecutor Zhou Yang sought six to eight weeks' jail, noting that Rahim had travelled to five locations in seven hours that day after refusing a swab test. He had also had lunch with his colleagues in the van, where he would have removed his face mask.
In mitigation, Rahim — who did not have a lawyer — told the court that he later tested negative in a swab test, but he did not say when he took the test.
He added that he has "various illnesses" such as a heart ailment and diabetes.
Those who breach Covid-19 laws can be jailed for up to six months or fined up to S$10,000, or punished with both.