The policies that shaped a multiracial nation
SINGAPORE — When Singapore became independent on Aug 9, 1965, multiracialism was written into the Constitution.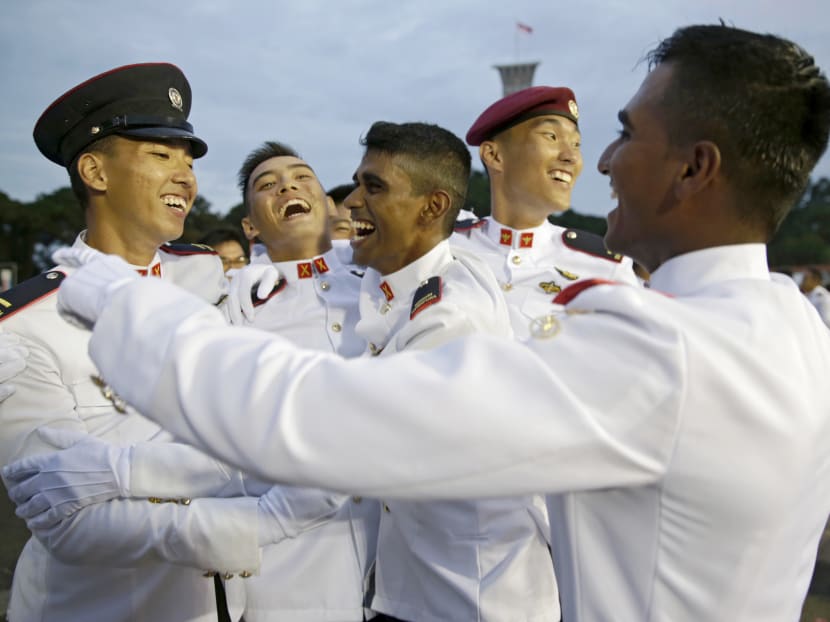 SINGAPORE — When Singapore became independent on Aug 9, 1965, multiracialism was written into the Constitution.
It was to be expected since the issue was partly why Singapore had split from Malaysia. Disagreeing with Tunku Abdul Rahman, the Republic's founding leaders believed staunchly that multiracialism was non-negotiable; it was the anchor needed to forge a nation.
Since then, multiracialism has shaped many major national policies, spanning education, housing and politics, among others. Most recently, legislative changes were passed to ensure that the highest office of the land reflects Singapore's ethnic diversity via a provision for elections reserved for a minority community that had not had a representative elected as President for five consecutive terms.
As with many previous policies that had to do with entrenching multiracialism, the prescriptive approach ignited intense sentiments and public discussion. But seen in the cold light of day, analysts TODAY interviewed agree that these measures have generally achieved the aim of averting "racial enclaves" ­— an issue that remains relevant today, with global events signalling increased resentment towards minorities and non-citizens.
While new issues with policies may emerge from time to time — given societal trends, for example ­— maintaining multiracialism has, and will always be a work in progress, they added.
National University of Singapore sociologist Tan Ern Ser noted that why race largely appears to not matter in Singapore today was precisely because "there are these measures to ensure that their potential for generating tension is nipped in the bud".
Dr Janil Puthucheary, who chairs OnePeople.sg, an organisation to promote inter-racial and inter-religious harmony here, added that these policies also give "assurance" that the good foundation built over the decades is not unravelled by racist undercurrents.
EDUCATION AND NATIONAL SERVICE
One of the first things that Singapore's pioneer leaders did was to overhaul the practice in schools of using different languages to instruct different curricular.
Education, the Government recognised quickly, was not just a means to train up a workforce. Carefully calibrated, education could be crucial in forging social stability and a sense of national identity among a diverse population, they understood.
A series of reforms was undertaken to unify standards, most crucially, by mandating that English would be the medium of instruction in schools, such that it would be neutral in the eyes of all races.
Yet, the idea was not to paper over the ethnic diversity. On the contrary, in a nod to ethnic heritage, founding Prime Minister Lee Kuan Yew made the study of a "mother tongue" ­— Mandarin, Malay or Tamil, depending on race — compulsory.
He explained that the nexus between language and culture was crucial to creating a rugged, tightly-knit society with "cultural ballast" because with the language go "the literature, proverbs, folklore, beliefs, value 
patterns".
Outside of education, the armed forces, which are made up mostly of conscripts, is another pillar of national consciousness.
As an institution, the military offers a shared experience where every male of every family, regardless of race or religion, has to play a role in the nation's defence and security.
Dr Tan Ern Ser noted that National Service (NS) facilitates inter-ethnic interaction between soldiers to "achieve a common national purpose".
Nevertheless, universal conscription of Malays was not practised until 1985, as the authorities navigated the challenge of integrating a multiracial population amid polarised race relations that came about from separation from Malaysia and the racial riots in the 1960s. Today, Malays serve in the army, navy and air force. In 2009, Brigadier-General (NS) Ishak Ismail was the first Malay Muslim to become a general in the Singapore Armed Forces (SAF).
Defence Minister Ng Eng Hen reiterated in 2015 that a person is deployed in a sensitive unit in the SAF based on his ability and beliefs, to ensure that he is not a security risk, and not on his race.
ETHNIC INTEGRATION IN NEIGHBOURHOODS
Since 1989, the racial quota in each Housing and Development Board (HDB) block and estate has been controlled to broadly reflect Singapore's racial proportion under the Ethnic Integration Policy (EIP).
The objective is two-fold: To prevent any particular race from congregating in a location giving rise to "enclaves"; and to give residents more opportunities to interact with those from other races as they "go about their daily lives", said Dr Puthucheary, who is also Senior Minister of State for Communications and Information, and Education.
The policy has largely met its aim, with every neighbourhood here a microcosm of society at large. Not only have residents of all races formed strong neighbourly ties, they have largely accommodated each other's practices and customs, such as the burning of incense or the holding of wedding celebrations.
For all its successes, the EIP has drawn its fair share of criticism.
One has to do with how it appears to disadvantage certain ethnicities. A 2012 study by the Wharton School of Business in Pennsylvania, for instance, found that HDB units restricted to the Chinese could be sold for prices that are 5 to 8 per cent higher. Others wondered if the EIP needs tweaking in view of more inter-ethnic marriages, and in turn, mixed parentage.
Currently, the quota that applies to mixed-race applicants depends on the first component of their "double-barrelled race".
For instance, a Chinese-Malay will be restricted by the quota imposed on Chinese occupants even though he is half-Malay.
The order of components in the "double-barrelled race" would have been decided by the individuals (for those above the age of 21), or their parents.
Singapore Management University law don Eugene Tan, who has researched ethnic and religious diversity, said the EIP is an important first step, but noted that "people learn to live with differences through ... doing, not simply being put together".
He added: "There is no guarantee that putting people together will result in better understanding ... There is a need to go beyond racial quotas, to embrace activities that enable people to see themselves as an integral part of the community."
GROUP REPRESENTATION CONSTITUENCIES
The Group Representation Constituency (GRC) scheme, though contentious when it was mooted as a way to ensure minority representation in Parliament, has helped weed out "divisive racial sentiments", said the analysts.
The GRC system was first pitched in 1982, as Mr Lee sought to ensure minority representation in Parliament, concerned that young voters were less aware of the importance of having multiracial Members of Parliament (MPs).
Six years later, the idea came into fruition, with political parties fielding teams in a GRC being required to have at least one minority team member. The size and racial composition of each GRC was defined by the President and can change for each election.
"It means that all the political parties cannot take an anti-multiracial stance. You have to stand by these values as part of the political process," said Dr Puthucheary.
Some, such as civil society group Maruah, however, have argued that the requirement creates a barrier for smaller political parties that want to contest in elections as they may be hard-pressed to field a quality team.
The group also thinks that the scheme "entrenches the expectation of ethnic voting".
As GRCs grew in size and numbers, so has the number of minority MPs. There were 14 when GRCs first appeared on the Republic's electoral history in 1988. Today, the number has slightly more than doubled to 30, including non-constituency and nominated MPs.
ETHNIC-BASED SELF-HELP GROUPS
Having found that a larger percentage of Malay students were consistently weaker in mathematics and sciences, Mr Lee roped in Malay community leaders in 1980 to "tackle the problem of Malay underachievement". From there, the first self-help group, Mendaki, was born in 1982.
Over the years, Malay students' achievements improved. Mendaki's progress spurred the formation of the Singapore Indian Development Association in 1991 and the Chinese Development Assistance Council in 1992.
Today, employees are required to contribute monthly to the self-help groups for their respective ethnic groups, with the amounts determined by their monthly salaries.
Self-help groups may look uncontentious today, but back in the day, Mr Lee's idea had naysayers, even including from his closest political comrades.
Then Deputy Prime Minister S Rajaratnam, who crafted the National Pledge, for instance, feared the move towards community-based self-help groups would strengthen communal pulls.
Today, a different challenge has emerged. Assoc Prof Eugene Tan said while the philosophy of getting the community to help itself has its merits, getting Singaporeans to see that helping fellow countrymen is a "civic duty" was far more important.
"We should keep ethnic self-help to matters in the private realm, such as issues specific to a particular community. Where possible, help should be rendered at a national level," he said.