Pre-divorce support portal and new fund to spearhead fundraising initiatives among measures rolled out by MSF
SINGAPORE — A series of measures targeting couples, youth and those with special needs was announced by Minister for Social and Family Development Desmond Lee during the Committee of Supply debate on Thursday (March 5).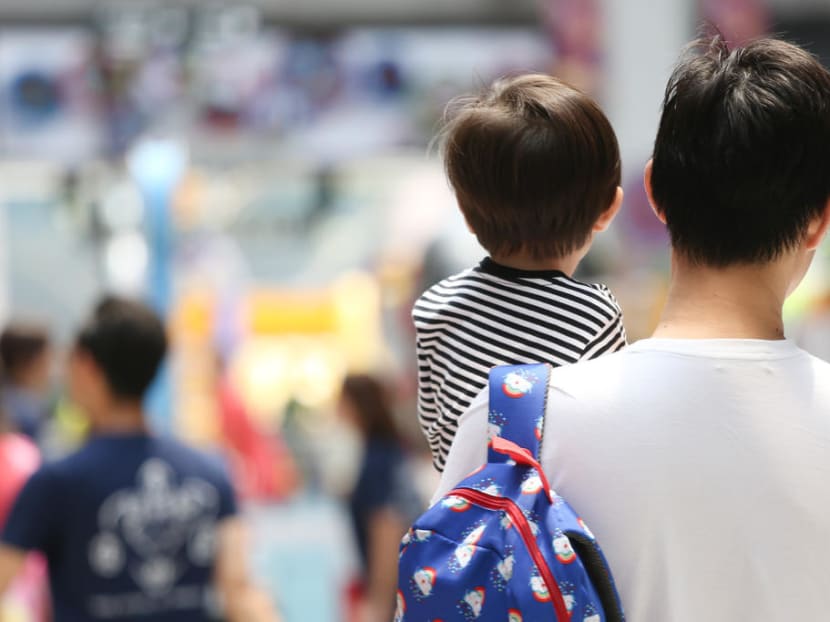 SINGAPORE — A series of measures targeting couples, youth and those with special needs was announced by Minister for Social and Family Development Desmond Lee during the Committee of Supply debate on Thursday (March 5).
Among the measures rolled out by the Ministry of Social and Family Development (MSF) is a pre-divorce support portal for couples who are contemplating divorce, especially those with young children.
Mr Lee said: "The portal will make it easier to access marriage counselling. We hope that this will help couples to make better decisions and give their marriage another chance."
He added that children are often most severely affected in a divorce.
Hence, the portal will help couples understand both immediate and long-term impact on children, learn how to co-parent effectively and point them to relevant services.
Expected to be launched late 2021, the portal will provide information and services such as:
Consolidated information and resources related to Housing Development Board flats and Central Provident Fund matters

A mandatory parenting programme where parties will complete an e-learning module and use self-assessment tools to better understand their marital situation and children's needs

Online counselling support via instant chat or email
This reduces the need for couples to approach separate agencies for information and allows for more tailored advice and help by MSF-appointed divorce support specialist agencies.
MATCHING DOLLAR-FOR-DOLLAR
This year, the MSF and the National Council of Social Service (NCSS) are also setting up a new fund — the Community Capability Trust (CCT) — to strengthen the social service sector.
To meet the demand for social services for Singaporeans that is increasing in both scale and complexity, a total of S$230 million from the Government, Tote Board and Community Chest (ComChest) will go into supporting programmes and spearheading fundraising initiatives from fiscal year 2022 to end 2031.
The Government will match donations raised by ComChest for the CCT dollar-for-dollar, capped at S$100 million in the next 10 years, while Tote Board will be providing similar donations, capped at S$50 million, during the first five years of fundraising.
This means every dollar donated to ComChest for the CCT will be matched with two dollars in the first five years and dollar-for-dollar in the next five years.
Social service agencies can start applying for the CCT from fiscal year 2022 onwards.
EMPOWERING THE VULNERABLE
In line with the ministry's masterplan to empower persons with disabilities and caregivers at every stage of life, it has appointed SG Enable as a single touchpoint for disability services, taking over the administration of disability programmes currently administered by MSF and NCSS.
From Oct 1, the agency, which was established in 2013, will administer funding and manage services provided by special education schools, day activity centres, adult disability homes and sheltered workshops.
This change will allow SG Enable to identify gaps in the areas of services or duplicative processes.
To better support those with disabilities, MSF will also invest about S$2 million a year – a 70 per cent increase from S$1.2 million currently – to increase funding and subsidies for families of students who attend special student care centres.
From July 1 onwards, MSF will broaden the income criteria for means-tested subsidies so that more families qualify for the Student Care Fee Assistance scheme, which is expected to benefit about 150 children and their families this year.
This means that students from most income groups who attend these care centres – which provide after-school care services for special education students aged seven to 18 – will pay 30 per cent to 80 per cent less under the scheme.
For example, if a child comes from a family with a combined household income of S$2,000, the out-of-pocket cost after subsidies would be reduced by 31 per cent from S$26 per month to S$18 per month.
MSF will also make it more affordable for lower income families to send their children to student care centres (SCCs) by upping the amount of subsidies so that eligible families will receive S$60 more in student care subsidies each month.
The income criteria will also be broadened so that more families can qualify for the scheme and these enhancements are expected to benefit about 9,000 children.
With these subsidies, families can expect to see a reduction ranging from 15 per cent to 50 per cent on out-of-pocket expenses for student care services for children attending median-fee SCCs.
For example, households earning S$1,500 or less per month will pay from S$5 per month.
The monthly household ceiling for the assistance scheme will be raised from S$4,000 to S$4,500 and per capita income ceiling will be raised from S$1,000 to S$1,125.
MORE PROTECTION FOR YOUTH
The first set of amendments to the Children and Young Persons Act (CYPA) will be put into effect in the second quarter of 2020, to strengthen community support for children aged below 18, up from below 16 currently.
MSF said there were about 90,000 children aged 16 and 17 and about 630,000 children aged 15 and below in Singapore in 2019.
The amendments — passed in Parliament in September last year — will include:
The age ceiling for abused or neglected children whom the MSF and Courts can provide care, protection, supervision and rehabilitation will increase from below 16 to 18.

Enhanced Care and Protection Orders to children aged below 18 can be granted by the Courts in instances where the family is assessed to not be able to care for the child safely and the child has remained in out-of-home care beyond a specified duration.

Childcare leave benefits to be extended to foster parents — a move which is expected to benefit over 530 foster families.
The remaining amendments such as the change in age limit of youth offenders from below 16 to below 18 will take effect at a later date.
Youths could also benefit from the newly-formed Youth Mental Wellbeing Network which aims to increase support for the mental health of young people as the prevalence of mental wellbeing issues among those between the ages of 18 and 34 increase.