Progress Singapore Party is fine with 'Tan Cheng Bock party' label — for now
SINGAPORE — The Progress Singapore Party (PSP) is not eager to shed its image as the "Tan Cheng Bock party", but the six-month-old outfit has a lot of "branding" to do, assistant secretary-general Anthony Lee has said.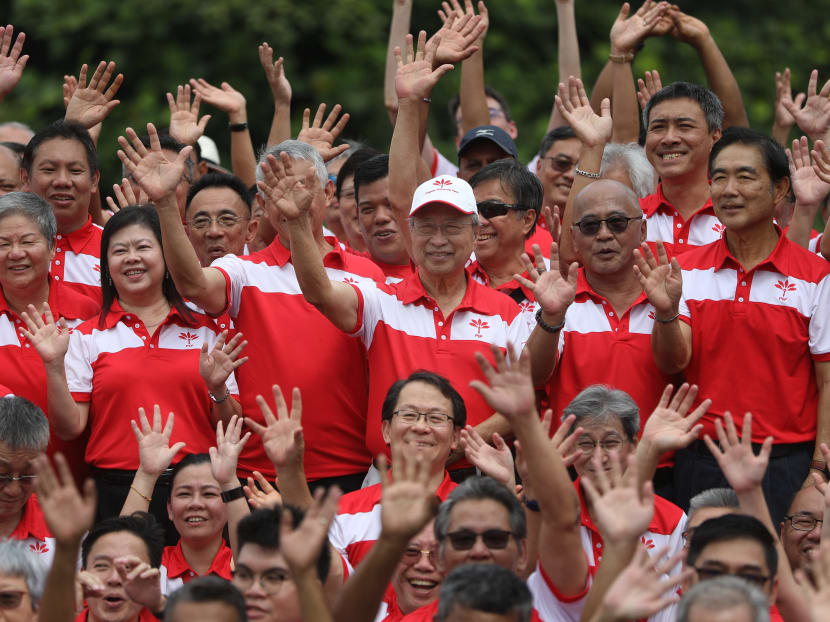 SINGAPORE — The Progress Singapore Party (PSP) is not eager to shed its image as the "Tan Cheng Bock party", but the six-month-old outfit has a lot of "branding" to do, assistant secretary-general Anthony Lee has said.
And despite its strong association with its 79-year-old founder, the party is also seeking to show that it is not "outdated" in the way it does things.
Armed with brochures that show just one face — Dr Tan's — the party on Sunday (Sept 29) went on a walkabout which, according to them, spanned all 29 electoral constituencies across Singapore.
Speaking to the media at his house after his walkabout at hawker centres in Ghim Moh and Tiong Bahru, Dr Tan said: "There's always this fear that the party is only Tan Cheng Bock. But I think, later on, when we introduce our young people, they'd realise that they are not so old."
"We are not so outdated in the way we do things," added the former People's Action Party (PAP) politician and Member of Parliament for Ayer Rajah from 1980 to 2006. "In fact, I'd say the manner in which they are conducting themselves is quite different from the time when I was a Member of Parliament."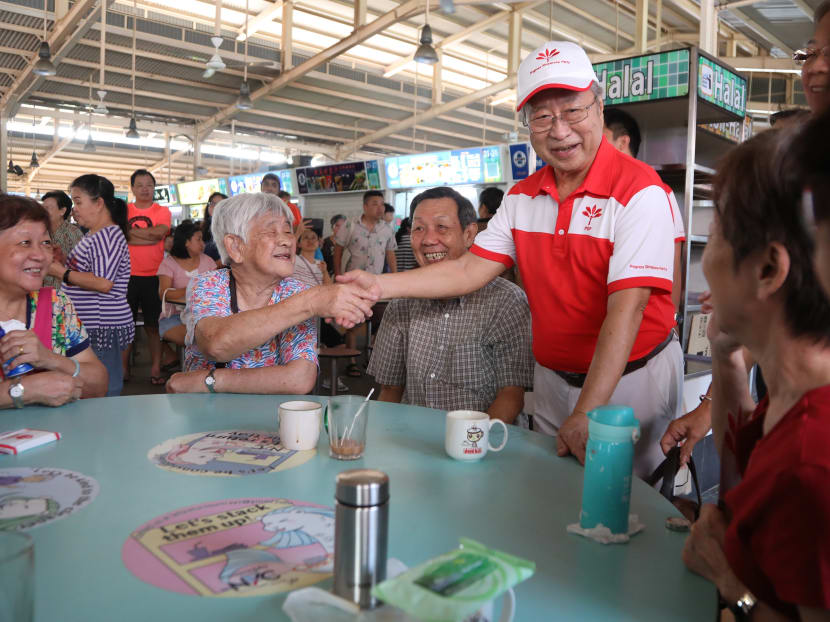 He cited Sunday's walkabouts as an example. If the party were to use his "old style", which was to visit one hawker centre at a time, he would only cover four places in four weeks, said Dr Tan, who ran in the Presidential Election in 2011 but narrowly lost to former President Tony Tan.
The party is still gaining "roots" so there is "no way we can separate PSP from Dr Tan", said Mr Lee, 40.
"So ultimately, it is for us to try to do the branding up… It is not an easy task, but we are still working on it. So we came out today to meet all Singaporeans."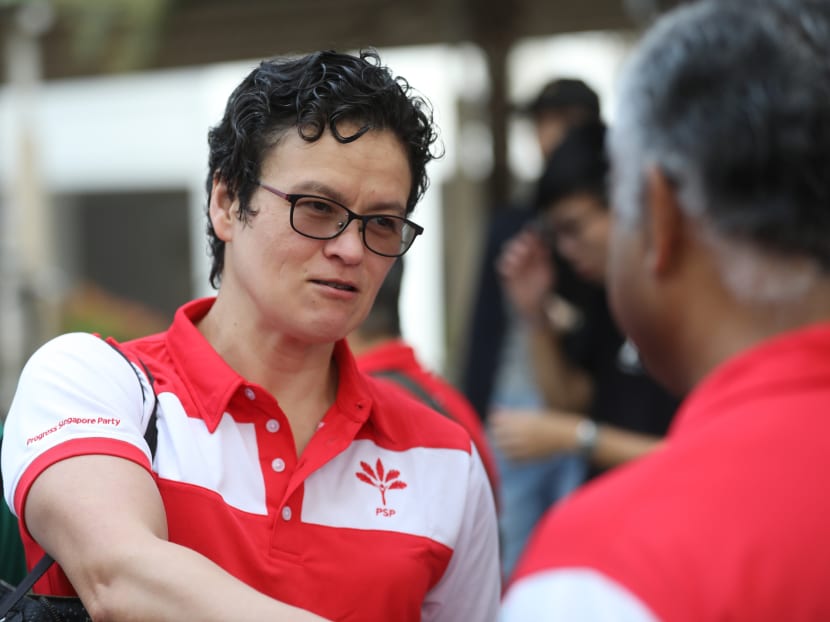 NEW MEMBERS, NEW STYLE
Among those seen during Sunday's walkabouts include Harvard graduate Nadine Yap, 50, formerly from the Democratic Progressive Party, Mr Ravi Philemon, 51, who used to be with the Singapore People's Party, and former Singapore Democratic Party (SDP) member Michelle Lee Juen, 43.
Ms Yap, the chief customer officer at communications technologies firm Temasys, joined PSP earlier this month. Asked if she has ambitions to run as a PSP candidate in the next General Election, which must be held by April 2021, Ms Yap said that she would prefer not to, adding that her strengths are in policy planning and other "backend work".
Notwithstanding the fact that the party has seen the entry of people from other opposition outfits, Dr Tan said that responsibilities had been given to young, albeit inexperienced, members at PSP to chart the way forward.
"Wait till we show you some of the things later on what (the young members are doing)... They have given me a lot of ideas," Dr Tan said.
"They will campaign differently from old traditional methods. That is what we call progress."
Pointing out that he had accepted that the younger members had challenged, and even criticised, his "old style" of working, he quipped: "My old style is so old, it should be put in the museum."
According to Dr Tan, the party now consists of not just scholars, but also people coming from top universities, "captains of industry", as well as the "ordinary man in the street".
On Saturday, the SDP became the first political party to unveil its election manifesto. As for the PSP's own manifesto, Ms Hazel Poa, who is in charge of its policy team, said the party's members are still refining their ideas and having discussions with external consultants.
But the manifesto is not expected to cover all aspects of governance as the election "is going to be rather soon", said Ms Poa, 49, a former National Solidarity Party secretary-general.
Mr Lee added that the party will pick issues that it will campaign on based on their "relevance" closer to election time.
PAP MPS REACT TO WALKABOUTS
During his walkabout at Tiong Bahru Market, Dr Tan bumped into Minister in the Prime Minister's Office Indranee Rajah who was conducting her walkabout at the same time.
After exchanging pleasantries, Ms Indranee, who is one of the MPs for Tanjong Pagar GRC, told reporters that it's "nice to see visitors once in a while".
"I understand from him that they are going all over the island, so there's no sort of particular significance in them coming here," she said.
Mr Lee said the PSP had sent out "courtesy notes" to other opposition parties to inform them of its islandwide walkabouts. "They all wished us well," he said.
While Dr Tan was not in Marine Parade, the presence of his team there caught the attention of his long-time friend, Emeritus Senior Minister Goh Chok Tong, who posted on Facebook: "PSP eyeing Marine Parade. 'Et tu, Brute?'"
The latter expression is a Latin line from William Shakespeare's play Julius Caesar, which is often used to signify an unexpected betrayal by a friend.